COMMUNITY IMPACT
THE MISSION OF NORTH COAST CALVARY CHAPEL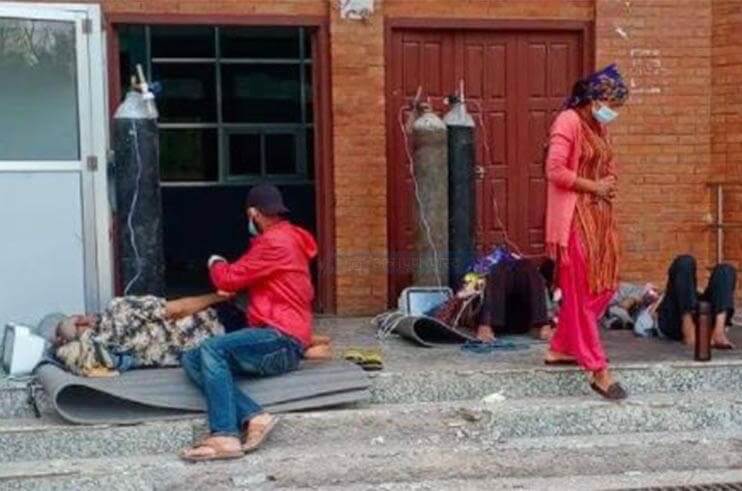 INDIA & NEPAL COVID CRISIS
Dear Church Family,
As you know, India and Nepal are facing unthinkable circumstances battling COVID. The latest wave is breaking like a tsunami upon communities who are under-resourced and ill-equipped. We are in regular contact with Paul & Grace in India and Shyam in Nepal, and whilst their hope remains steadfast, they report the direst of news. Both Paul & Shyam have confirmed hospitals are booked and telling citizens not to come. In India, Paul tells of people who are waiting with the bodies of their loved ones until they can be burned but they are out of space. Shyam says the Nepal government is not providing any aid and ordered a complete capital shut down. The fear, confusion and misery of people they minister amongst is a stark reminder of the importance of their work, and of our being able to partner with them. Let's rise up to this challenge! Lives and nations will be effected through our intercessory prayers and sacrificial giving.
Trusting in God,
Nic, Kelly, Cindy & Krystal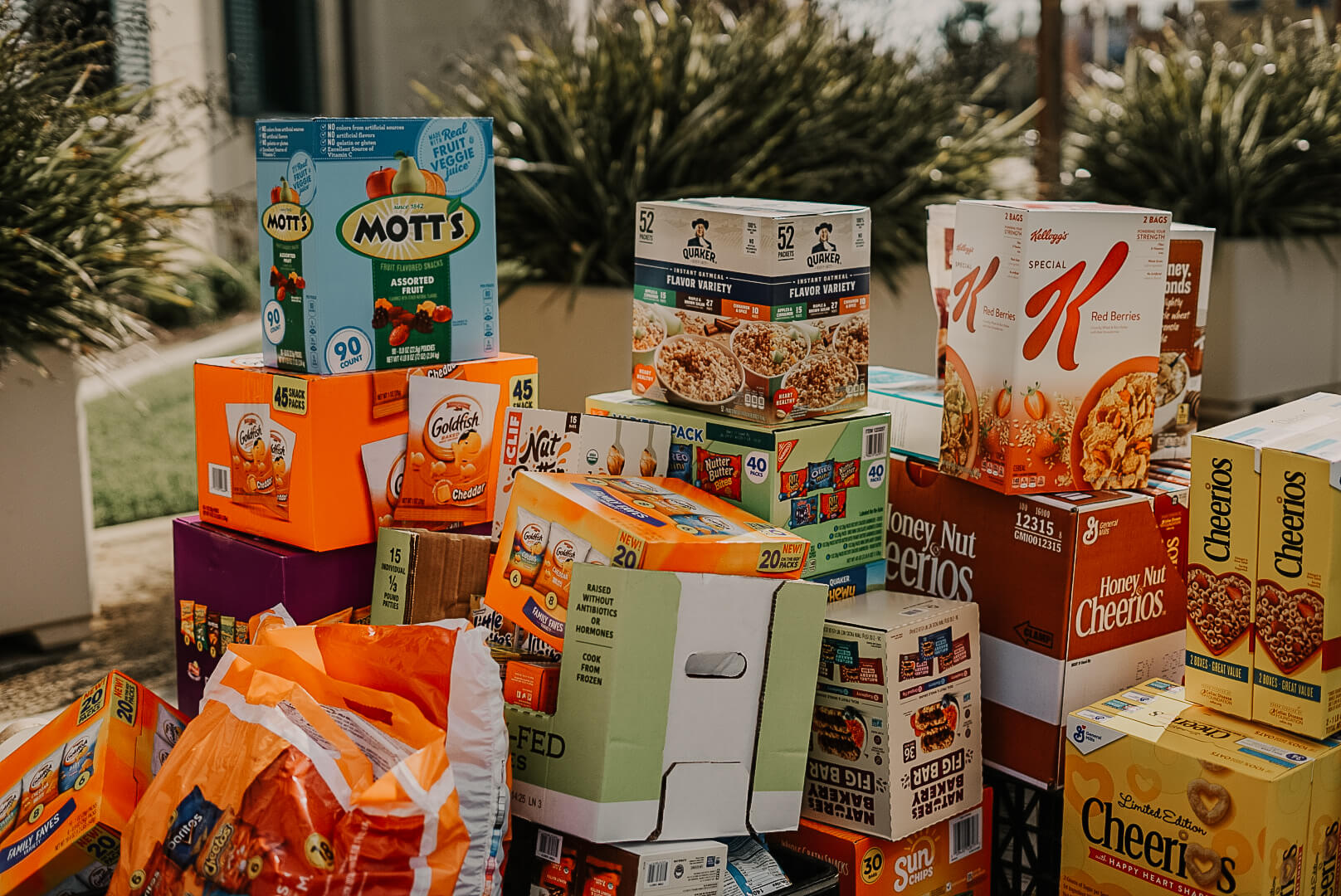 FOOD DRIVE
May 13: Drop off between 9-11am or 5-7pm 
Our partners have informed us they are low on supplies, but our next Food Drive is just around the corner! We're looking for non-perishable foods, as well as Gift cards. Some specific needs this month are cereal, oatmeal, pasta, pasta sauce, canned and dried beans, soup, granola and snack bars, snack size chips, and hot drinks (tea, hot cocoa, instant coffee) Check out the
mobile invite
to help spread the word!
 Please place items in the trunk of your car. Our team will collect them when you pull up in front of the Family Center building at NCCC.
For more on the impact of these food drives we connected with Tim who shared what they are experiencing at Bread Of Life in Oceanside.
Watch here.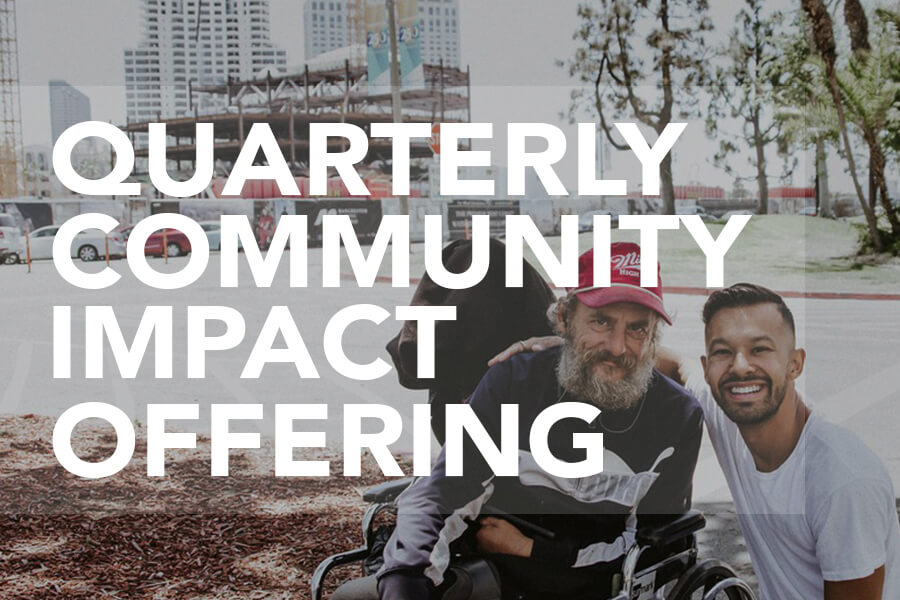 WALKING WITH THE HOMELESS 
QUARTERLY OFFERING
A growing number of people in North County are experiencing homelessness as San Diego is ranked #5 in the US for the largest homeless population. NCCC works alongside our partners to help individuals and families regain their dignity and livelihoods. For instance, a pilot program we are running with San Diego Rescue Mission and Bread of Life called 'Walk With Me' trains volunteers to come alongside a friend-in-need and journey with them over a year. We believe that in the Lord we are called to encourage, support and care for all our neighbors, and this offering will go directly towards this and other holistic initiatives that foster stability and build hope. Give this weekend at services or 
online!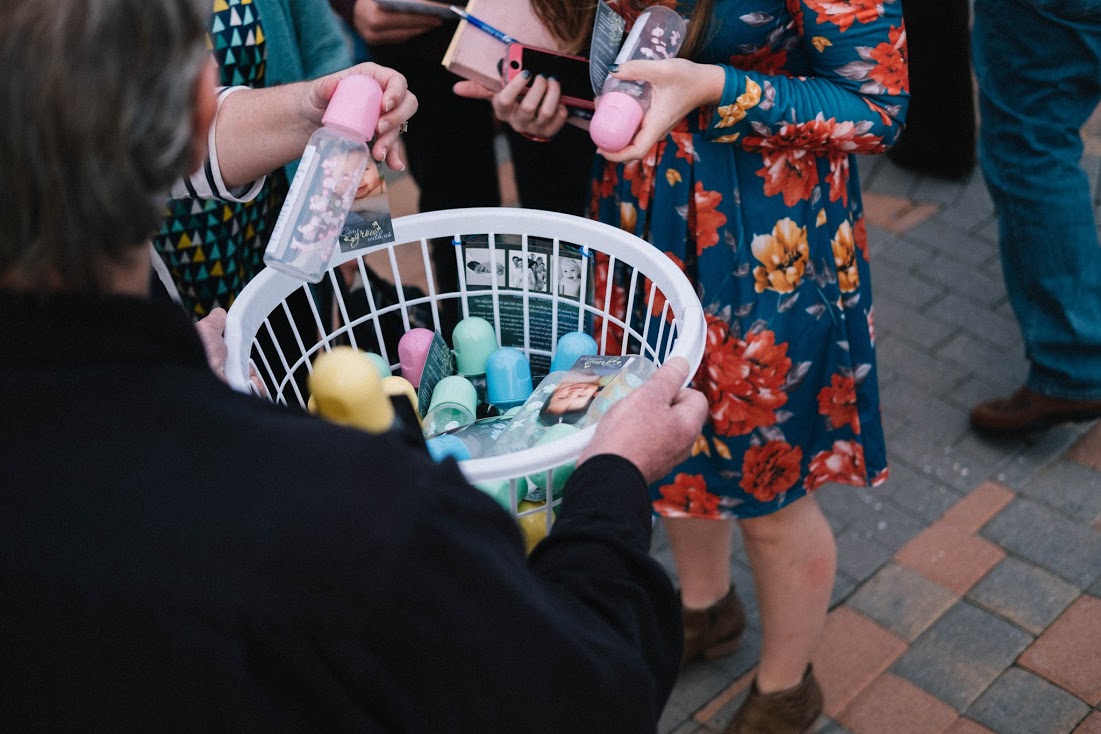 BABY BOTTLE DRIVE
March 7
Our partners at Pathway Health Clinic genuinely care about the expectant mothers they see every day by providing holistic support for them during their pregnancies and afterwards. They do not perform or refer for abortions, but those who choose abortion are showered with God's love and grace and offered post-abortion counseling. PHC desires to fully educate and support each person and family before making life-altering decisions. Thanks to the money we raise through the baby bottles we are able to keep our doors open and offer free pregnancy tests, ultrasounds, parenting classes, and counseling for both women and men.   
*We will have bottles available for pick up during our in person gatherings on March 7
The beautification project for Refuge for Women is underway success thanks to all our volunteers! The project is still on going and we are excited to see how God will use this space for healing and restoration. 
Our volunteers have been making snack bags for hospital workers, volunteering with Bread of Life, making blankets for the San Diego Rescue Mission and so much more! Fill out this form to join our volunteer list.
TRANSFORMING THE WORLD THROUGH PARTNERSHIP
LOCAL PARTNERS
We are apart of a vast mission web stateside who are committed to sharing the love of Jesus through holistic transformation. Engage the world with your Local Partners.
GLOBAL PARTNERS
NCCC is part of a global network with a focus on indigenous empowerment and transformational mission, all done with a strong partnership orientation. Befriend the world with your Global Partners.
SHARING THE WORK
We have a dedicated missions team who prays over and stewards the funds towards initiatives and partnerships based on ever-changing circumstances. Give to the General Community Impact Fund.
REFUGEE CARE: MIDDLE EAST
Traumatized and homeless families have fled all they have known to seek refuge in neighboring countries in the Middle East. At NCCC we have trusted partners in Lebanon and Jordan who are struggling to care for thousands of families. Families who are trying to feed their children and give them a safe place to live. Join our Middle East Collaborative team or give here.
REFUGEE CARE: SAN DIEGO
San Diego Refugee Care is a multi-church network serving the refugee population through holistic engagement here in San Diego. We partner with churches and trusted organizations to practically love those who have been legally vetted over many years. We can encourage local refugee families through friendship as well as sharing our skills and giving financially toward: medical, rent assistance, workshops (education, art, home based business skills, job training), food, transportation, and emergency needs. Learn more here.
JOIN OUR COMMUNITY IMPACT TEAM
CONNECT WITH THE COMMUNITY IMPACT TEAM
Meet our staff here! We would love to connect you to our community or hear about any opportunities to serve in partnership with you. 
NCCC's Community Impact team is all about all of us getting on the playing field. We want to empower you to use the gifts God has given you in the places he is leading you. NCCC partners in mission and development initiatives locally and abroad that holistically share Jesus' love through fostering personal and community transformation. We also work collaboratively with other churches and not-for-profits here in North County San Diego through events and services that positively impact the community. Reach us at MCI@northcoastcalvary.org
JOIN A TEAM TRIP
Find out the opportunities to travel and work with our partners abroad on our trips page.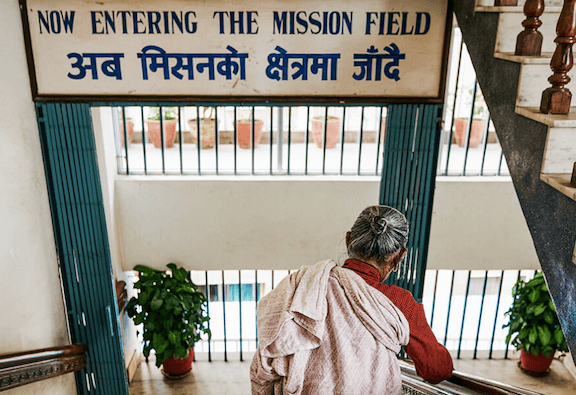 VOLUNTEER
PARTNER REP – Be the liaison for our local and international mission partners. This involves communicating with them on a regular basis and sharing their needs and prayer requests with the community impact team. Additionally we encourage our reps to be apart of the ministry they are linked with and connect others as well!
JOIN THE MCI VOLUNTEER LIST – From working at our Food Drives, making snack bags for our first responders, painting projects at Refuge for Women and everything in between, the needs are always popping up. Fill out the form here.