GLOBAL PARTNERS
NEPAL: ECFN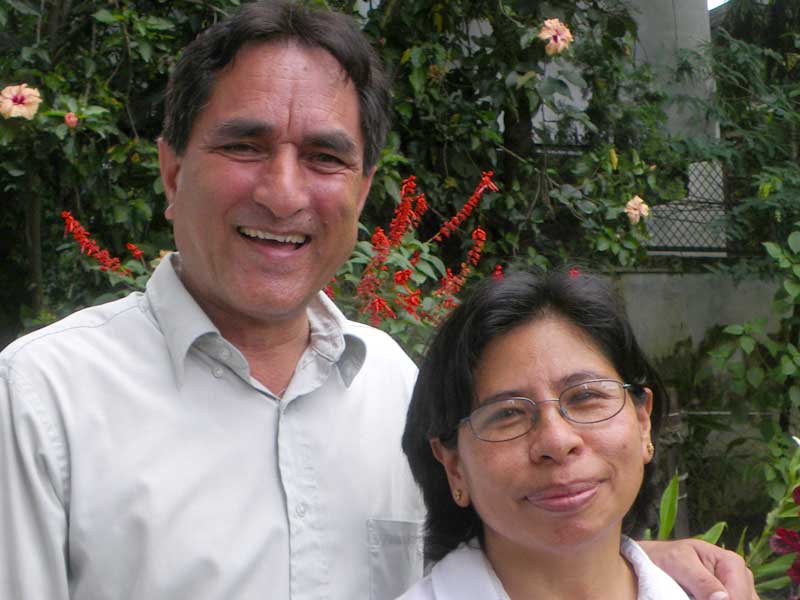 Sundar & Sareeta Thappa |
EVANGELICAL CHRISTIAN FELLOWSHIP, NEPAL (ECFN)
NCCC has a long standing partnership with Sareeta and Sundar Thapa. They are the leaders of the Christian church coalition in Nepal and are currently involved in negotiations with the government for freedom of religion and a national burial ground for Christians. The Bible college trains pastors and evangelists in a three year program. The graduates return to their tribes and villages to plant new churches. ECFN supports and oversees over 300 churches and sustains them with finances and continuing education. NCCC has contributed to the construction of several church buildings and provides continuing financial aid for the children's home in Kathmandu. ECFN also rescues Christian widows who are cast out from their families and villages and girls from sex slavery in India.
PRAY:
• Pray for political stability in Nepal under a new constitution that provides for freedom of religion.
• For the support of orphaned children, widows and young girls rescued from sex slavery.
GIVE:
• Donate to the far-reaching work of this ministry, just add their name to the memo line of your check to NCCC
• The Lord would continue to sustain Sundar & Sareeta and their
vibrant ministries.