GLOBAL : Community Impact
Transformed People Transforming our World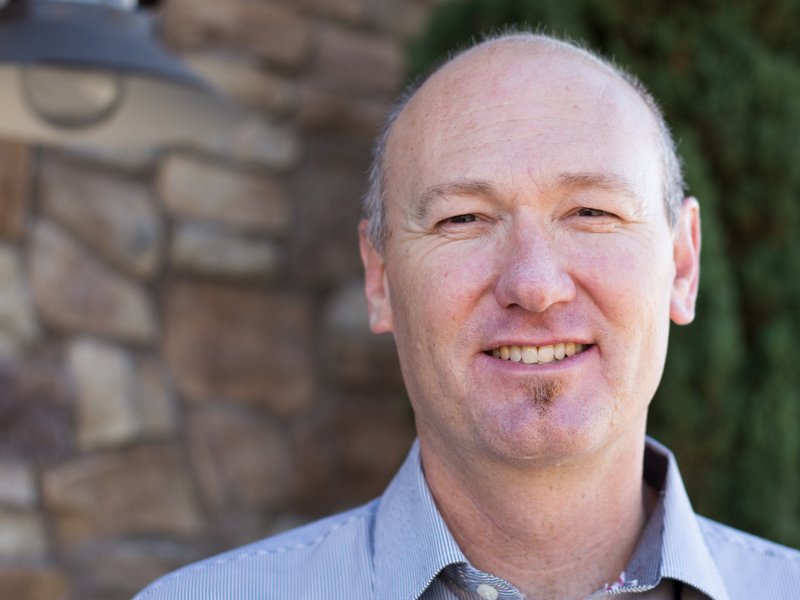 ALICT |
Johan Horn
The African Leadership Institute for Community Transformation (ALICT) creates opportunities for emerging leaders to learn how to grow their dreams for their communities – dreams of reconciliation, health and new hope – into plans and strategies to facilitate sustainable transformation. True transformation of communities and society as a whole can only be done in the power of Christ. To this end leaders are discipled in a holistic approach to life, faith and leadership. ALICT works to create a unique community of Christian practitioners who will lead and influence in every sector of society.
As of 2013 ALICT has empowered nearly 300 leaders in 87 nations on every continent in the world. During the three-month intensive residential program, students are pushed in every aspect of life; as well as given skills in partnership, conflict mediation, strategic design and project-cycle management. Throughout this intensive communal experience, students are exposed to worldviews from around the globe on a daily basis. With facilitators from more than 12 different nations, students receive diverse perspectives in lecture, life, experiential learning, field training and practical experiences.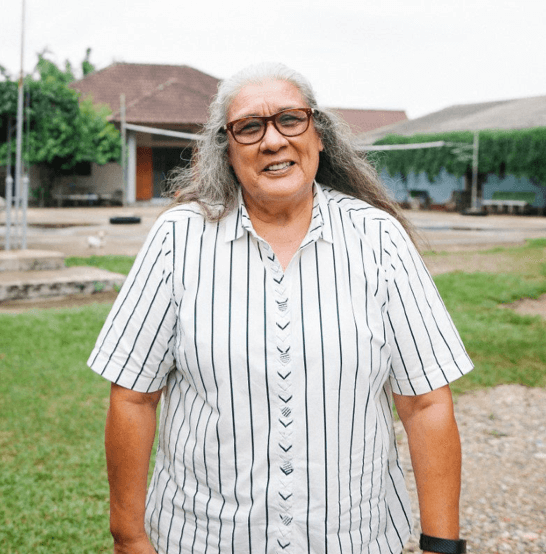 CHRISTIAN HAPPY HOME |
Rose Martinez
https://mmfthailand.org/thailand/
Christian Happy Home (Mercy Ministries Foundation) is a Thai-based organization with a three-fold vision: Raising children, Building lives and Following Christ. The ministry operates children's homes in Thailand (Chiangrai, Chiangsaen, Theong, Phang Na) and Cambodia (Poipet) where they provide a Christian environment so each child will come to know Christ as personal Lord and Savior. They also operate a private children's school in an urban Cambodian slum where they minister to impoverished children and their families. Today, after over 40 years of operation, Christian Happy Home has seen 100's of children raised in the nurture and admonition of our Lord, many who are now government officials, businessmen, pastors, teachers, youth leaders and servants of Jesus. 
More information can be found HERE.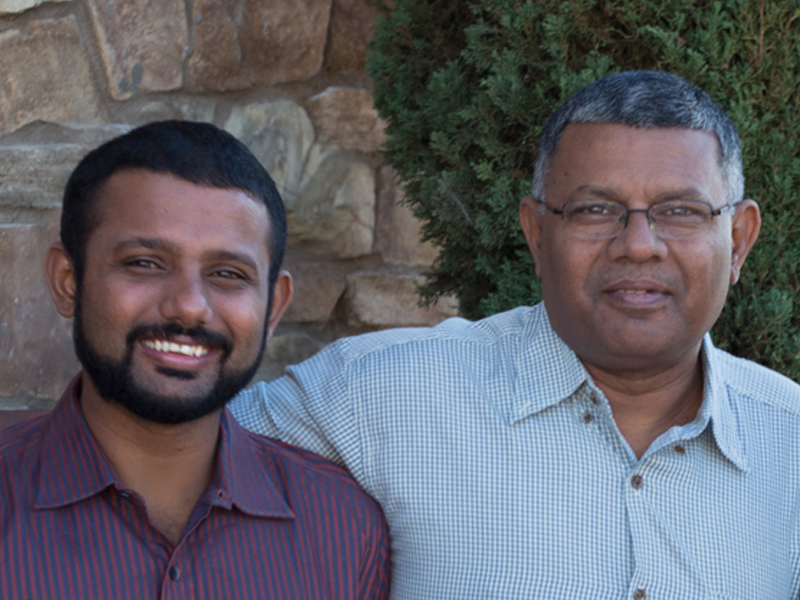 Christian Sports Fellowship |
Paul & Jonathan Moses
Christian Sports Fellowship is an Interdenominational Christian Sports Ministry based in Chennai, India. CSF was founded in 1988 by a group of young athletes who loved the Lord and wanted to introduce a Christian influence into the world of sports in the city of Chennai.
Their purpose is "To serve, disciple and train athletes and to bring the Good News of the Gospel into the world of sports in India while working alongside the local church". CSF has very strong core values – they are committed to humility and service, integrity and honesty, working in partnerships and walking close with God in holiness and righteousness.
CFS is working in communities and planting churches using sports and disciple making as a key tool. They are investing in young lives by providing education and sports opportunities to help them see a better future. Their ministry is making a positive difference in the community which leads to an overall transformation of the community with the goal of the gospel reaching every home.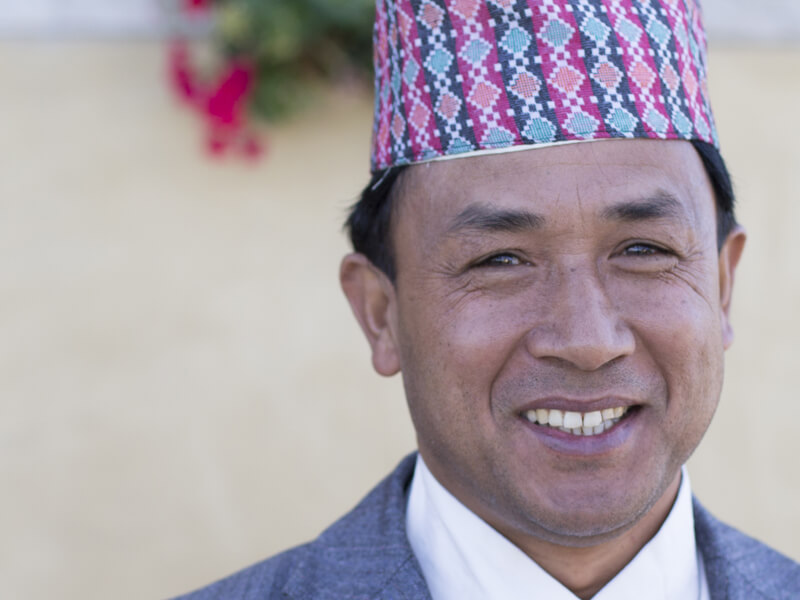 CHRISTIAN SPORTS FELLOWSHIP, NEPAL |
SHYAM AWALE
Christian Sports Fellowship, Nepal was born with an aim to reach the Nepalese people through the sports. We work in partnership with the local churches organizing many sports events and tournaments. CSF, Nepal has organized football tournaments, cricket tournaments, marathons, basketball and other events like the KidsGames and Family Games.
Christian Sports Fellowship, Nepal also trains and equips indigenous leaders to use the language of sport to spread the gospel to every region of Nepal. Shyam Awale, a former boxer, leads a young team of athletes who use these soccer tournaments and KidsGames to share the love of Christ. CSFN hosted the first ISC Sports Leadership Training in Nepal, training leaders from all over Nepal, Bhutan and a team from North Coast Calvary Chapel. CSFN dreams of transforming communities in Nepal for the Kingdom of God.
GRACE OF CALVARY MINISTRIES |
Cindy & Jose Luis Pesina
www.graceofcalvaryministries.com/
The Pesinas have been serving in Tijuana since 2006 to help meet spiritual and physical needs of children and adults in Mexico. They are passionate about seeing lives changed and families restored through the power of Jesus Christ.
In 2011, they were called to plant "Gracia del Calvario" church, which is a Calvary Chapel church in a very poor area called Vista del Valle where there is much spiritual confusion. Pastor Jose Luis teaches the Word of God verse by verse and his wife Cindy serves with their flourishing children's ministry, women's ministry and mercy ministries. The church oversees lunch kitchens for 175 kids per day and has a program to help underprivileged children stay in school by providing uniforms, backpacks and school supplies. They also help with some medical needs and small construction projects.
More information can be found HERE.
Healing Grace |
Egypt
In 2006 in an effort to fulfill God's mandate to help the poor, orphans, widows, Healing Grace ministry was established to provide for the holistic needs of children in the Cairo area. In 2009 that ministry expanded into the very poor villages of Upper Egypt. There, Village Transformation was born, to care not just for the child, but for the family. As families in these villages are supported, communities begin to change as Healing Grace implements the vision of village transformation through Jesus, education and health.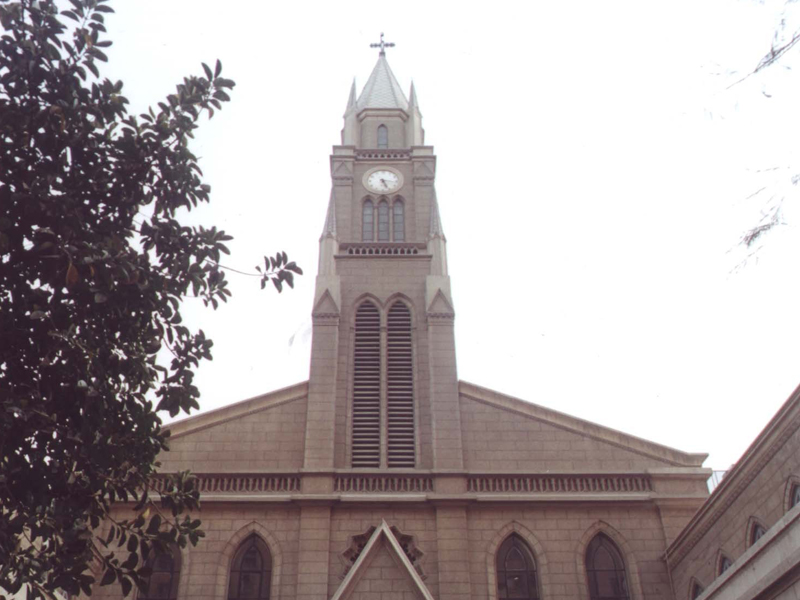 Kasr el Dobara Evangelical Church |
Cairo, Egypt
Kasr el Dobara Evangelical Church (KDEC) is the largest evangelical church in Egypt and the Arab world. This Spirit filled body is driven to share love with all people throughout the Arab world. KDEC has many points of outreach, including medical teams, an International Sports Outreach, Missions Teams, Leadership Training, Festivals, and many community services all covered by their vibrant prayer ministry. They encourage sharing the love of God through discipleship and leadership events, as well as sports and games strategies to serve kids, teens and families.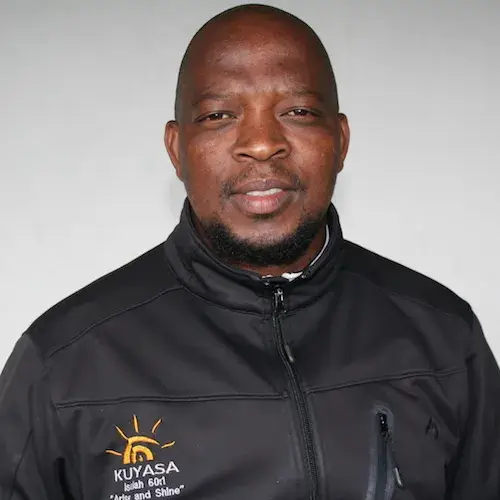 KUYASA |
Wiseman Zondiwe
Kuyasa is a not for profit, faith based organization that is situated in the middle of a township called Kayamandi, not far from Cape Town, South Africa. Kuyasa's mission is to enable children and youth from disadvantaged communities to become interdependent while embracing Christian values. The dream is that they will lead and empower others to follow the same set of values.
At present Kuyasa has up to 500 youth, children and adults attending the center daily and reaches up to 1,300 people every month. More specifically, the youth have been empowered to develop spiritually and acquire biblically based life skills, enabling them to make positive choices and change dangerous lifestyles. Ultimately, it is hoped that they will develop into the leaders of tomorrow.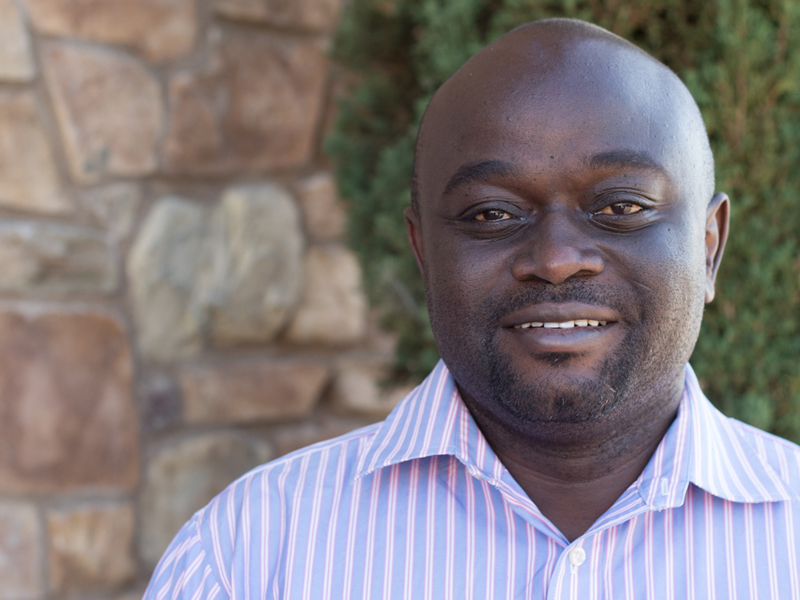 Michezo Afrika Foundation |
WALTER MACHIO
The primary work of Michezo Afrika is centered in Kenya with a base in both Nairobi and Bungoma.
In 2009, Walter's Family gave up 5 acres of their family land In Bungoma, Kenya to set up a Sports Leadership Training School for leaders from the East African Countries of Uganda, Tanzania, Eritrea, Ethiopia, South Sudan Burundi, Rwanda and Somalia. At Mashariki Sports Leadership School, individuals are given instruction on building churches, ministries and community based organizations to holistically and effectively reach out to their target communities through the medium of sports. This is achieved through mentorship, experiential leadership training development, as well as personal coaching. The end product is the positioning of the leaders and organizations as transformational agents within their communities.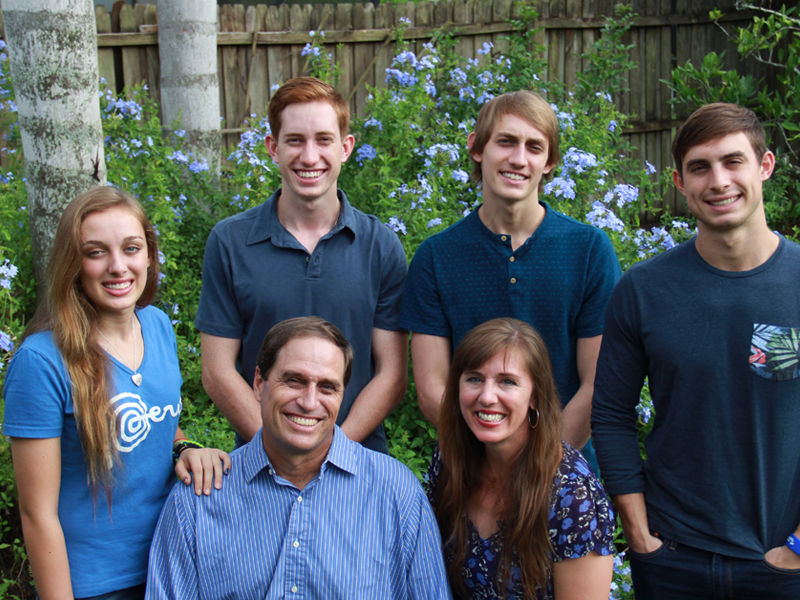 Pioneers |
Tom & Janet Wiest
The Wiest family are in Peru with a mission to mobilize and partner with others to reach the 200+ unreached tribes of the Amazon jungle in the east of the country. Their strategy is to train and equip mature leaders to effectively partner with existing missionaries and form new teams to reach the unreached. In this way tribal Churches are empowered to send out tribal missionaries to the unreached tribes around them.
Sports ministry plays a big part in connecting with the people of the Amazon. KidsGames is utilized to open doors and communicate Christ's love to tribal people. The Wiests also partner with CYCAS (Children, Youth, Community and Sport) to train and equip local churches and leaders in strategies to disciple children and youth.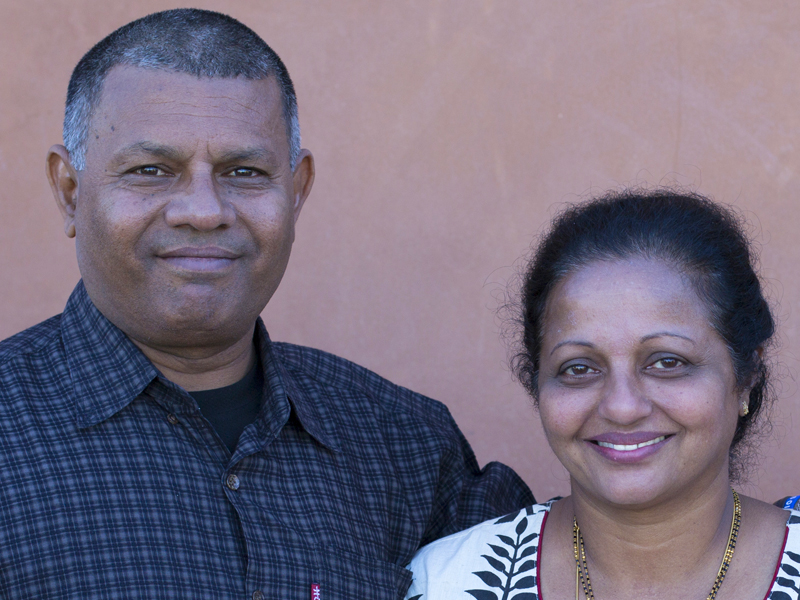 Sangita Charitable Trust |
Paul & Grace Moses
www.sangitacharitabletrust.com
Sangita Charitable Trust has expanded from a christian orphanage to include several other Community Impact ministries. Through these many programs, Paul & Grace are empowering the poor, the orphaned and the widowed through love and dignity and a saving knowledge of their Creator.
CHRISTIAN ORPHANAGE | At Sangita's orphanage any child who needs home, food and love, irrespective of caste or religion is welcomed. There are 95 children who live full time at Sangita and are being educated and loved.
WIDOW PROGRAM | A monthly outreach to the widowed provides 300 poor and rejected women with food, vitamins and prayer. Through this program, the widows gain respect and a place in the family home because they can share the food they are given at Sangita.
WOMEN'S EMPOWERMENT PROGRAM | This program presents a unique opportunity for women from the local community to learn a skill or trade that will allow them to earn some money. These funds are then used to educate their children and often to get food on the table.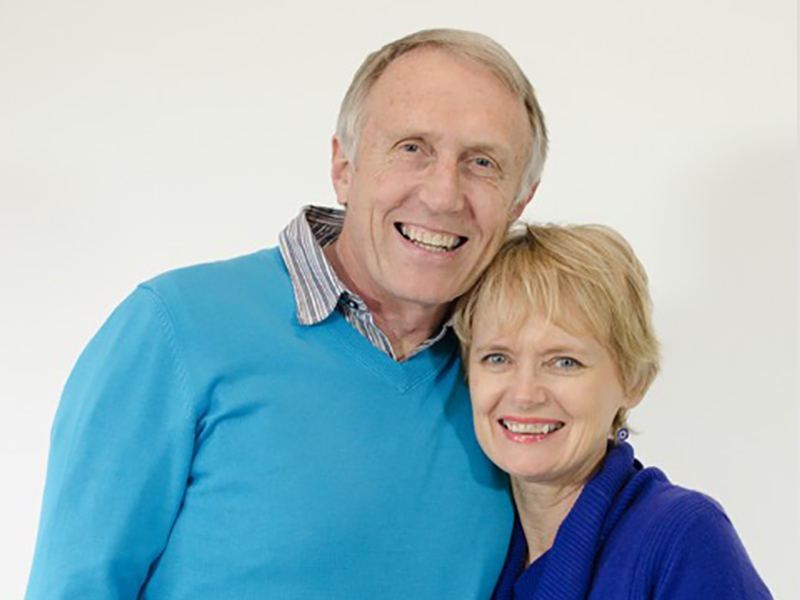 The World Needs a Father |
Cassie and Jenny Castens
In 2011, Cassie and Jenny Carstens started the World Need A Father movement with the primary goal of restoring fathers to their God-given role as servant-leaders of their families.  By providing a practical training course and a supporting network of like-minded fathers and trainers, more than 20,000 men across 35 countries have been impacted.  In response to the social issues of our world, churches, companies, schools and community leaders continue to request the program.
More imformation about what the Carstens are doing can be found HERE.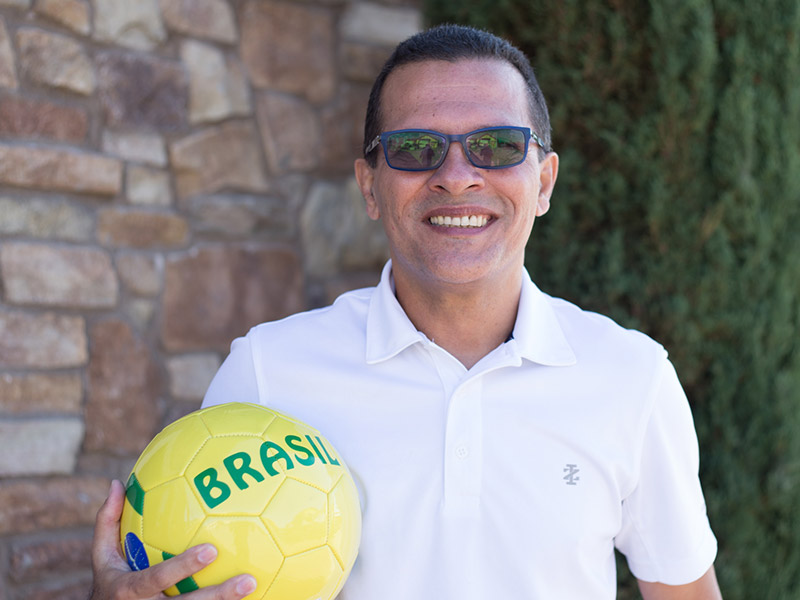 Baptist Church of Trapiche |
Jonson Tadeu
Jonson Tadeu is known as "Pastor Jonson". Once a well known Brazilian soccer player, Jonson returned to his home town to pastor a church. He serves the community of Trapiche which is in the neighborhood of Maceio, Brazil. The Trapiche Baptist church has a congregation of over 300, mostly poor to lower working class. The church has weekend services, sports initiatives, and after school programs. Additionally, Pastor Jonson hosts meals and hospitality events. We are praying that the Baptist Church of Trapiche will become a gateway for NCCC, enabling us to serve the people of Brazil through KidsGames, medical trips, compassion teams, and teaching English as a second language.
YWAM Chile |
Mitch Anderson
Mitch and his wife Juliette are the essence of a couple sold out for Christ. They followed His call to live by faith as missionaries, establishing a Youth With a Mission (YWAM) base on the coast of Southern Chile nearly 30 years ago at a world class surf break called Pichilemu. They now have well over 350 students and staff involved in missionary training courses and community transformation. The base runs over 20 university level schools including Discipleship Training Schools with people coming from all over the world to be prepared for world missions. They also lead the Pura Vida community fitness center where 1000's of people are discipled through health and fitness throughout the year.