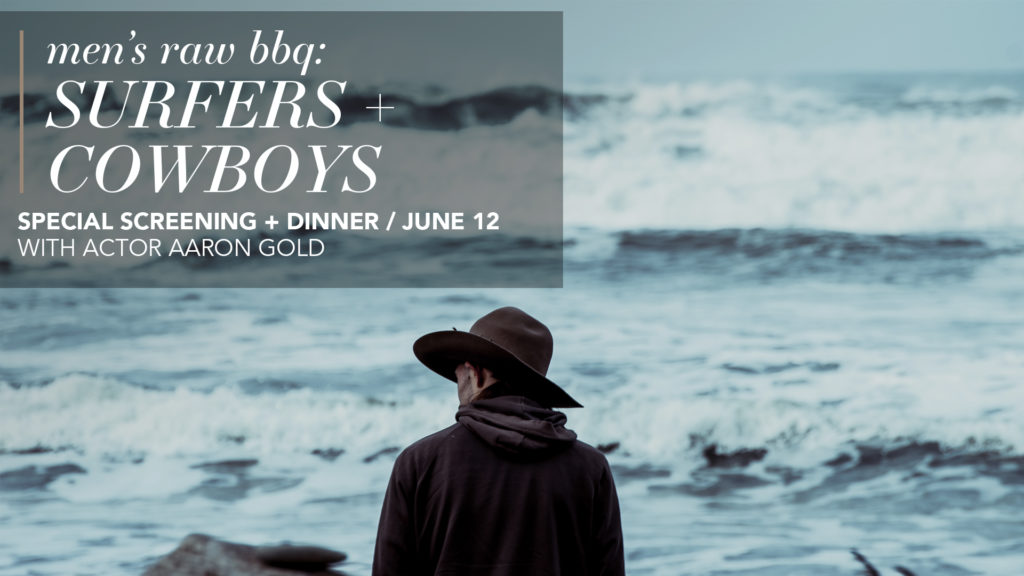 Men's RAW BBQ
Wednesday, June 12, 6pm, Auditorium
Men, join us for smoked meats, dinner, and a special screening of "Surfers and Cowboys". Special guest, Aaron Gold, an actor in the film, will be joining us. Cost: $15 suggested donation. Bring a friend!
When fear and faith collide we can get caught in a slump.
Surfers and Cowboys meet on just that point of fellowship.
It's men helping men accomplish what they were born to do.