COAST KIDS PRESCHOOL
PREPARING HANDS FOR TODAY, MINDS FOR TOMORROW AND HEARTS FOR ETERNITY!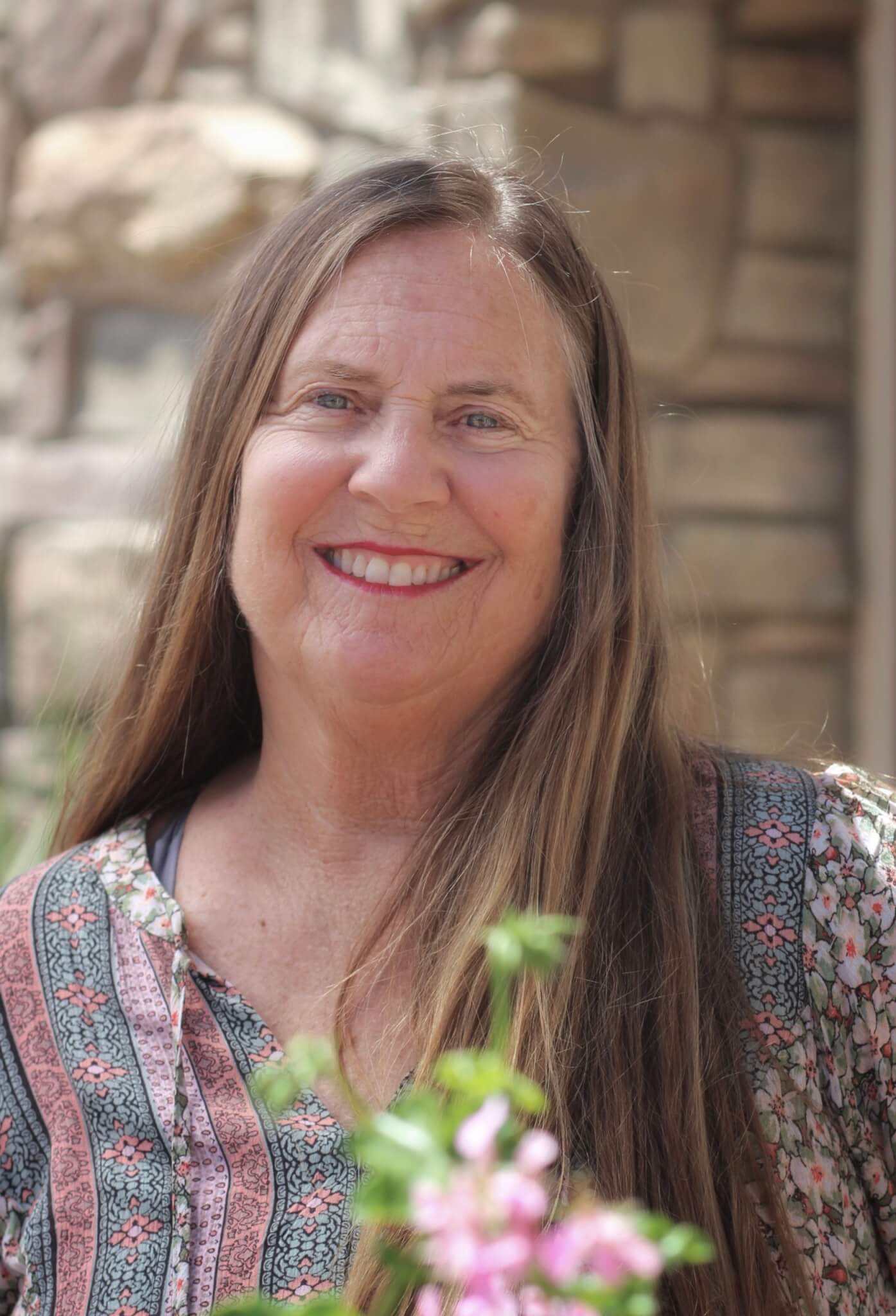 ALISA WICKHAM
DIRECTOR OF COAST KIDS PRESCHOOL
I have the pleasure of being the Director here. It seems like it was just yesterday when I had the opportunity to start Coast Kids Preschool from the ground up. I have been on staff here at North Coast Calvary Chapel since September 2004. During my time, here I have served as the Early Childhood Director for Children's Ministry and I started a midweek program (also ground up) for children 3 years – 4th grade, named Coast Kids. What can I say, it is a great name, so I brought it with me to the preschool. I have been in the field of Early Childhood for 36 years now, most of those years as a director in church related preschools. I absolutely love connecting with your children, you and our staff. I love to be a part of making learning visible and making Jesus visible.
I graduated from San Diego State University with my degree in Geography with minors in Mathematics and Recreation. It was not until I had my own children that I started taking Child Development classes. I have continued to take more child development classes to learn and grow and keep up to date in this field. I am active in a church related Directors' fellowship. I have served on the Teacher Mentor Selection Committee at Mira Costa College.
My husband, Jon and I have been married for 42 years and have lived in the same house in Coastal Encinitas the whole time.  We have 2 sons, Jud and Jared. It has been a long time since they have been in preschool! We have 2 dogs, named Eagle and Gator.
When I am not working, you may see me walking, my doggies in Encinitas. I also enjoy spending time in my yard tending to my flowers. I love growing, arranging flowers and giving them away. My husband calls me a "floranthrapist". I love spending time in water (a pool, the ocean, the bay, a river) floating or kayaking. The only thing I am kind of a 'snob' about is coffee. I love good coffee and will do without if it isn't good.
I have learned so much being a part of this church, children's ministry and my intern class at Mira Costa College Child Development Center. I have seen what being intentional, building relationships, and seeking God does for a ministry. It is truly visible. Real learning and growing takes place! I am so thankful for the experiences, places and responsibilities God has had for me. I have been blessed with a staff that cares greatly for your children and for each other. God has great plans for North Coast Calvary Chapel and part of that is this wonderful preschool.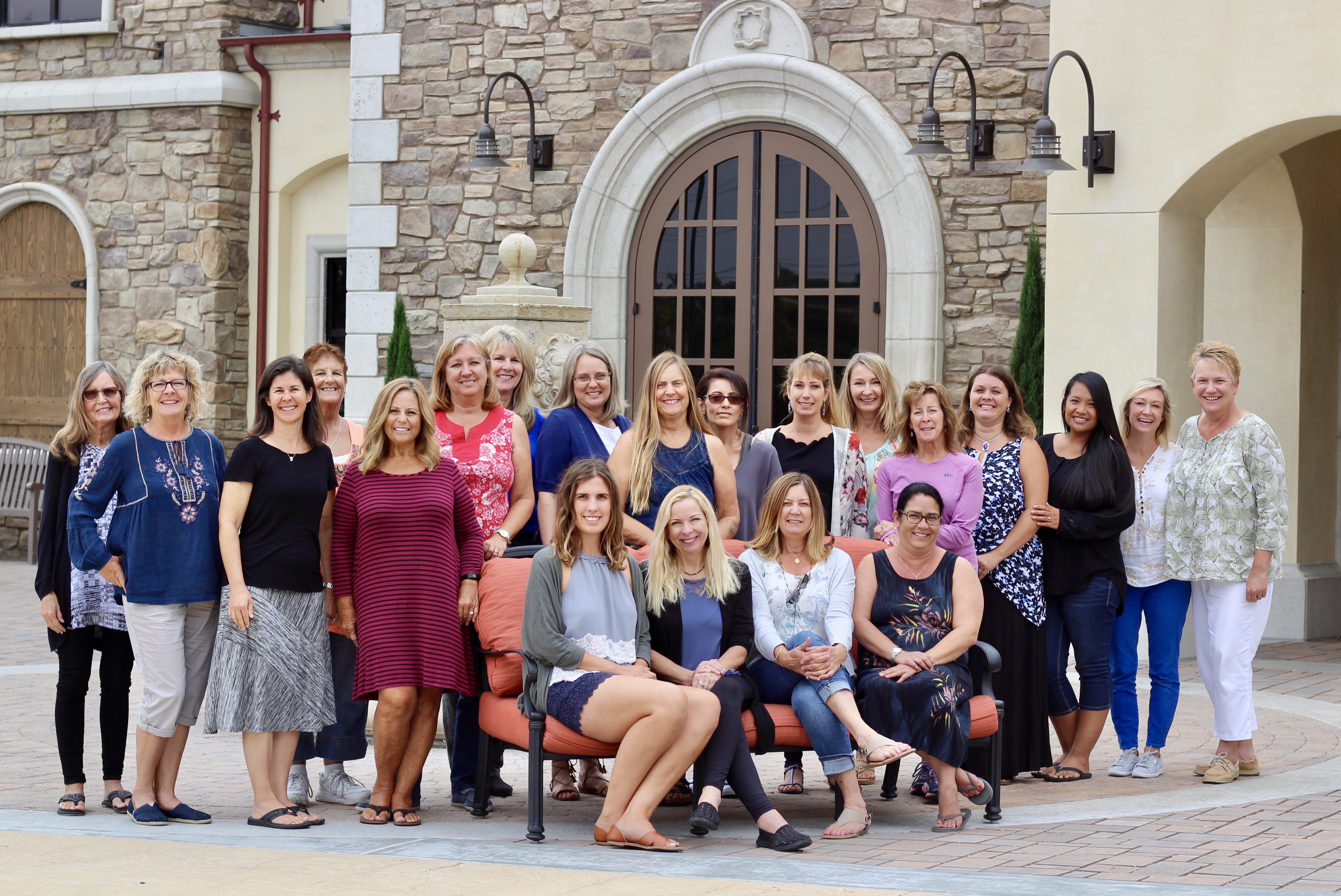 Mission Statement
The mission of Coast Kids Preschool is to provide children in our community with the opportunities to grow physically, cognitively, socially/emotionally, and spiritually by offering a high-quality and developmentally appropriate program that is built upon a partnership between the child, teacher, and family.
Our Staff
A strong team is key to a successful preschool. All of our staff are committed Christians and are experienced Early Childhood educators. Each of our staff meets, and in many cases exceeds, the requirements set by the State Licensing Department and all staff are certified in CPR and First Aid. Our staff members have undergone an extensive background check. We believe it is both a privilege and a responsibility to care for and nurture your child.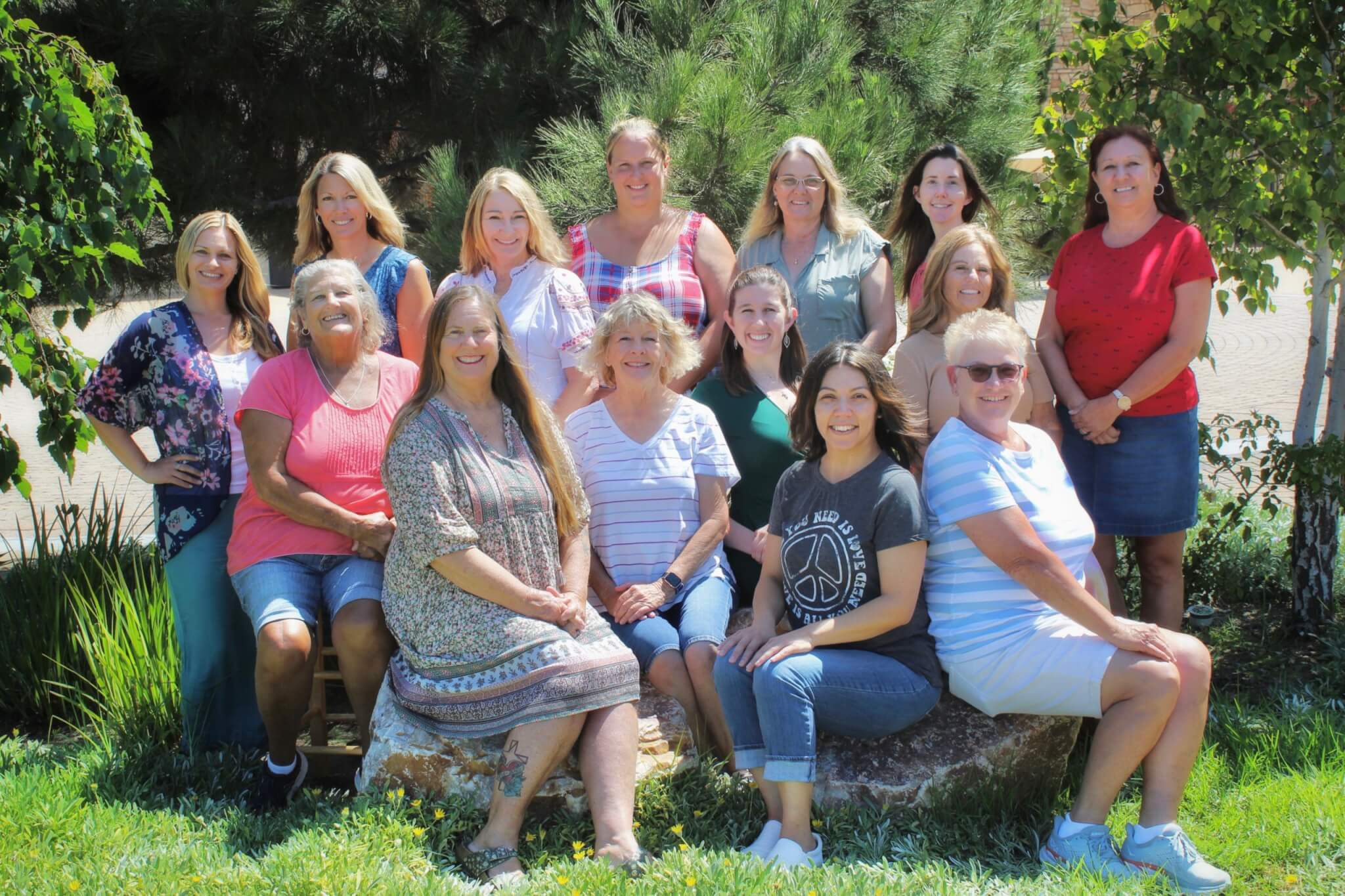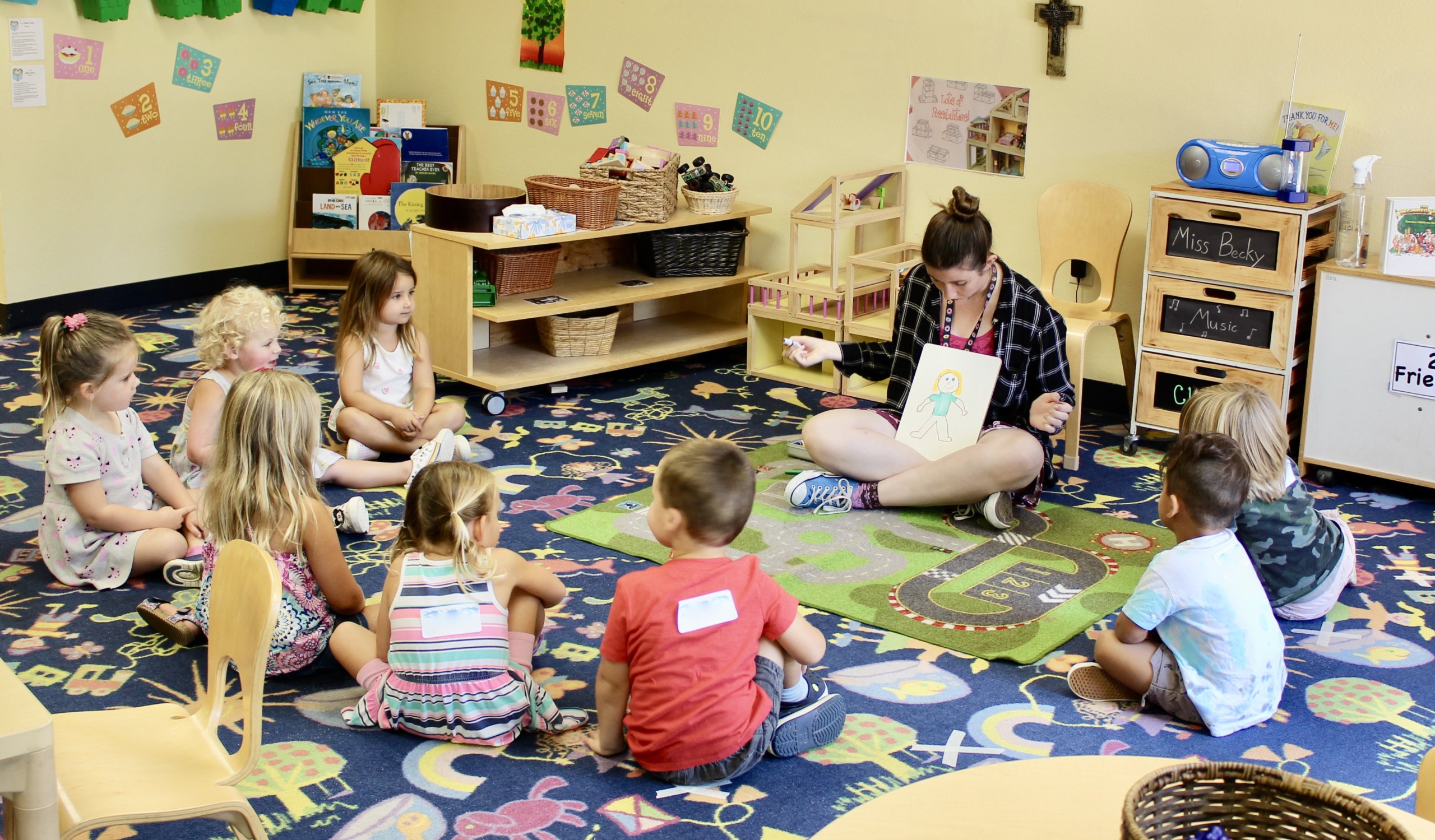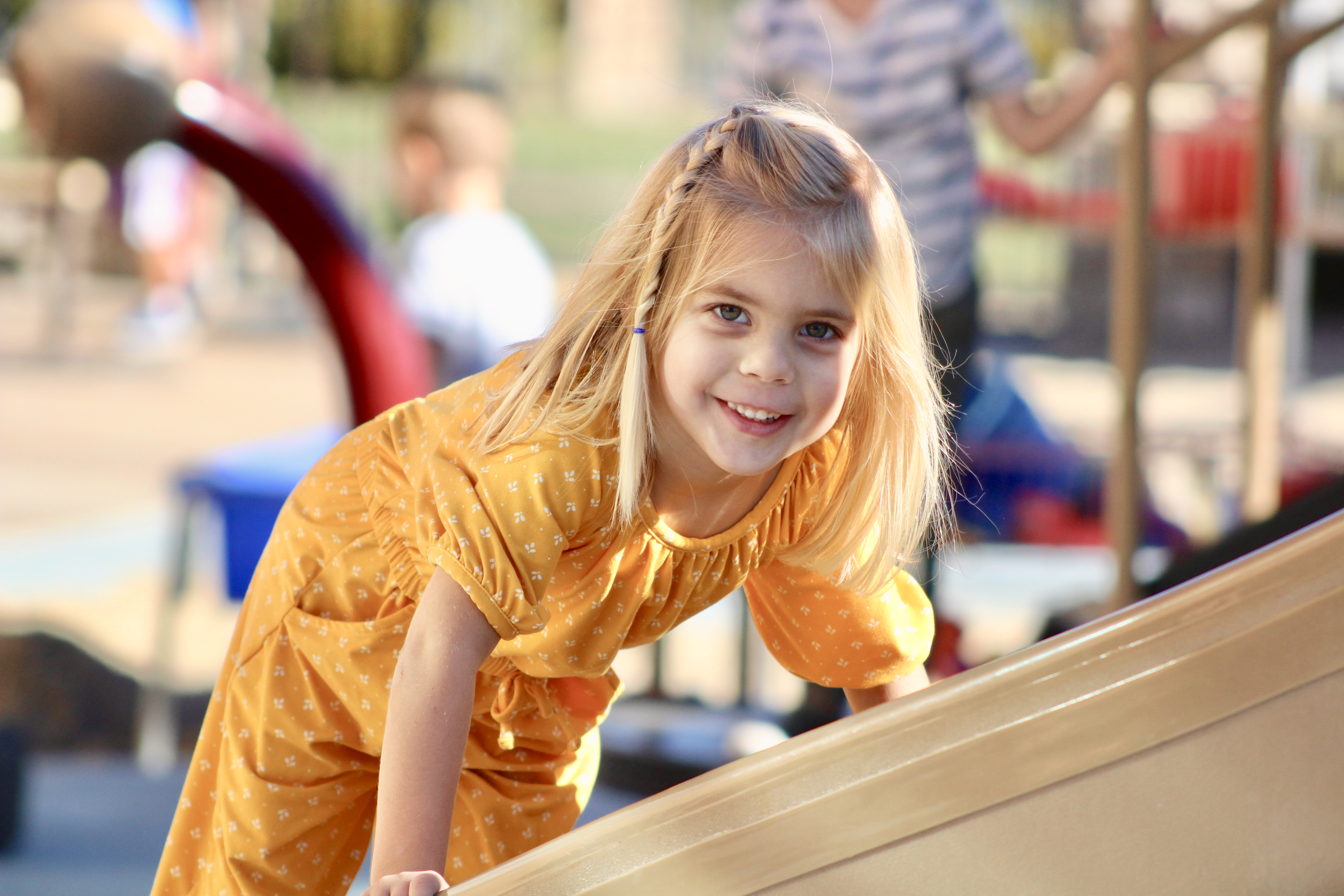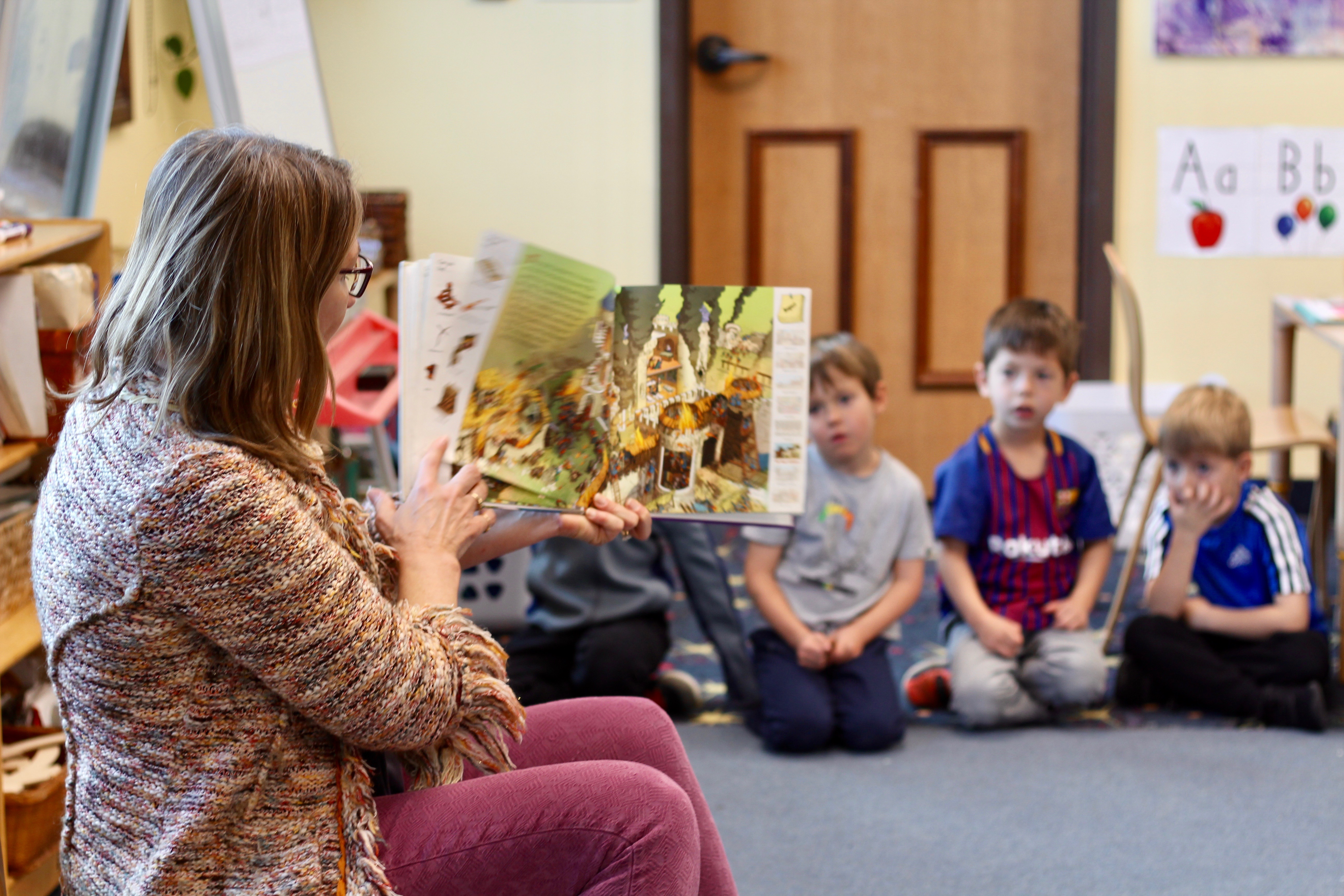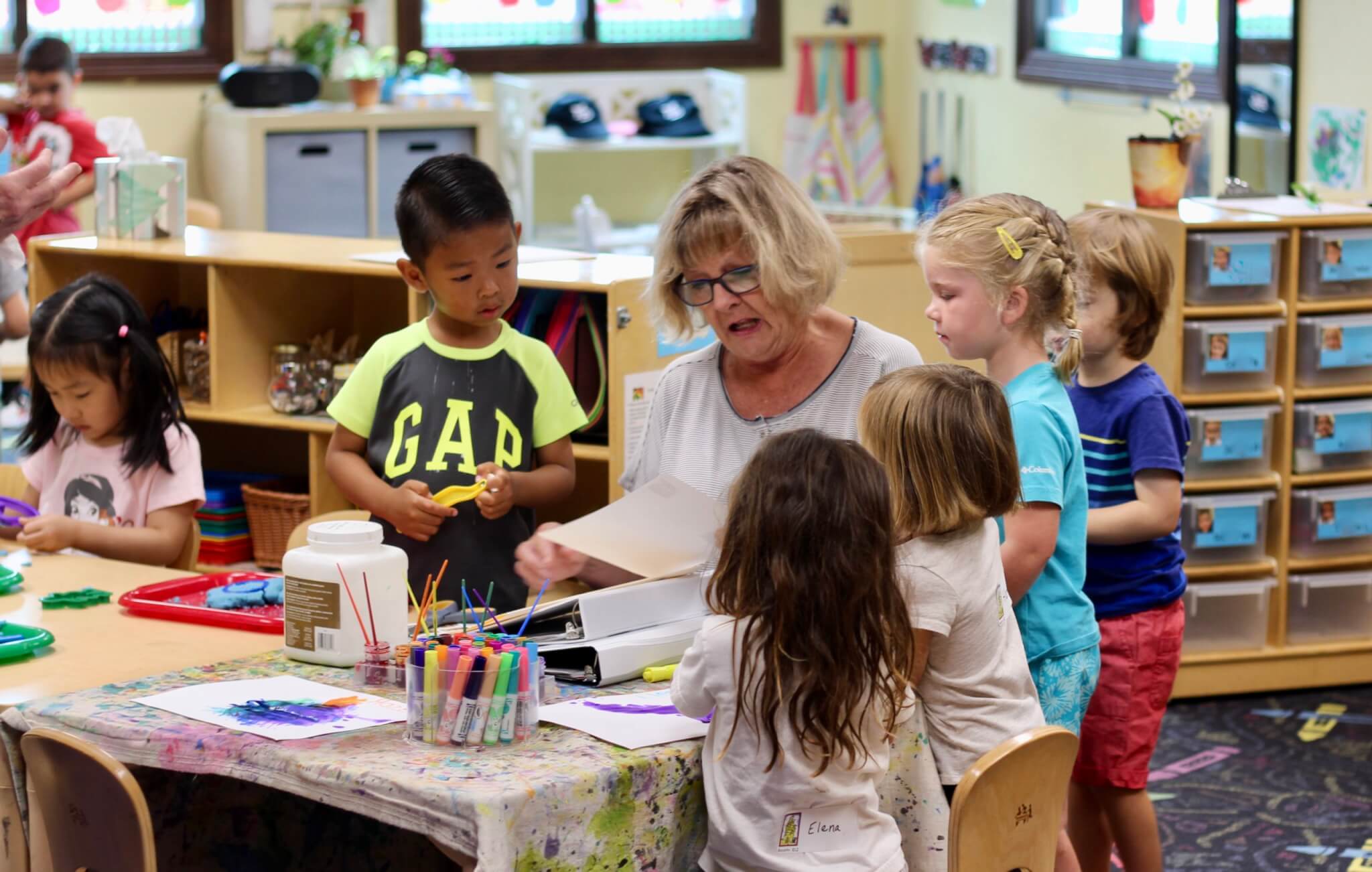 Curriculum
"Jesus grew in stature and in wisdom and in favor with men and God." Luke 2:52.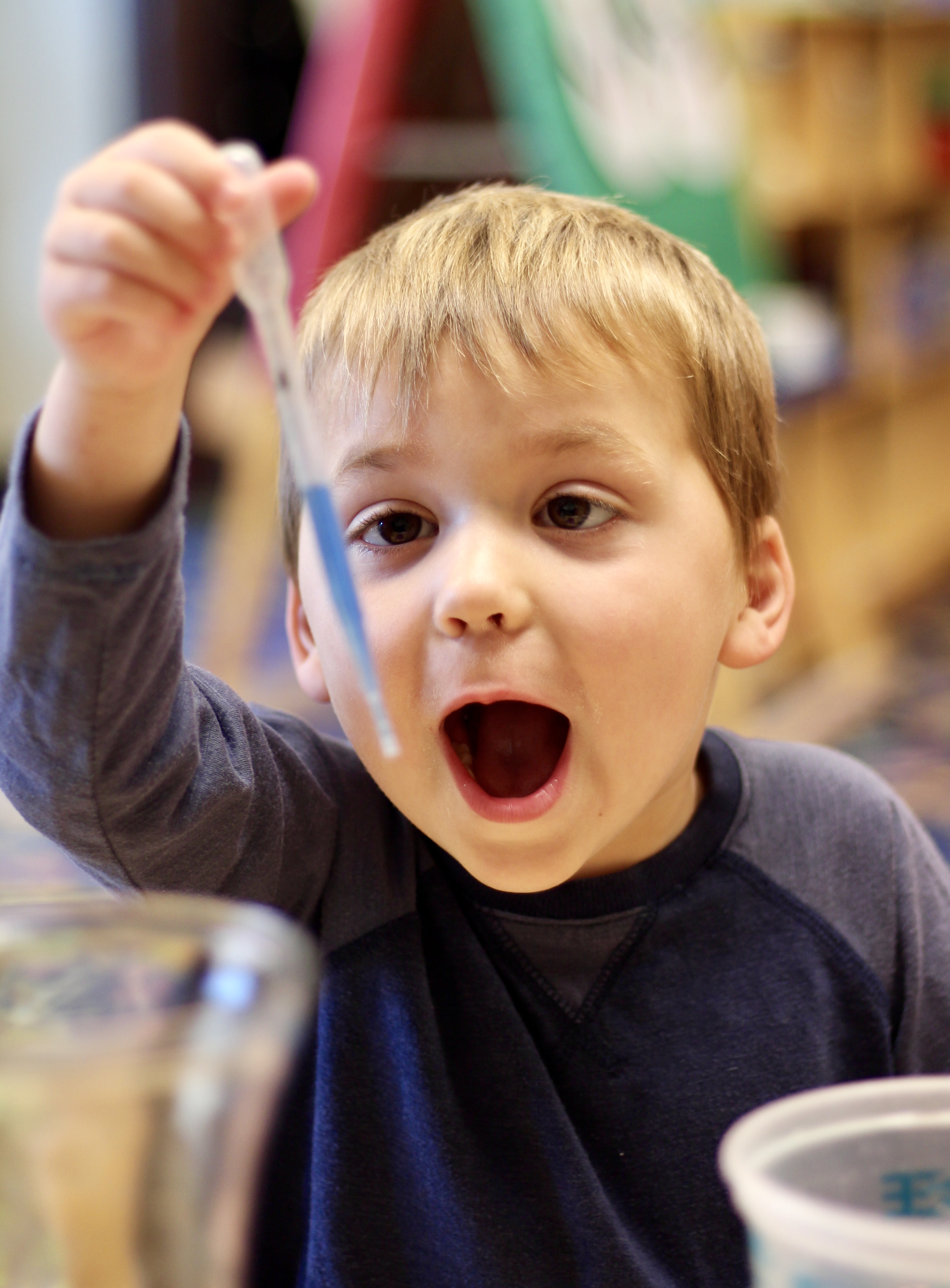 Our curriculum reflects this Bible verse. We desire for our preschool children to grow as Jesus did: physically, cognitively, socially/emotionally, and spiritually. We use The Creative Curriculum as our blueprint for planning and implementing a developmentally appropriate program. We also draw lessons from Wonder-filled Weekdays: Lessons for Christian Preschool Ministries. Our curriculum covers the content areas that are included in the national and state standards – literacy, math, science, social studies, and the arts.
Making Faith Connections
Faith connections are made throughout the day. Looking at snails is not just a science lesson. It is an opportunity to talk about God's creation. Children will enjoy coming together for Chapel Days. Chapel is very interactive with lively songs and Bible Stories and lessons that come alive. Parents are always welcome to join us. Another way to make a faith connection is to get involved in serving others. Each class will be involved in service projects during the year.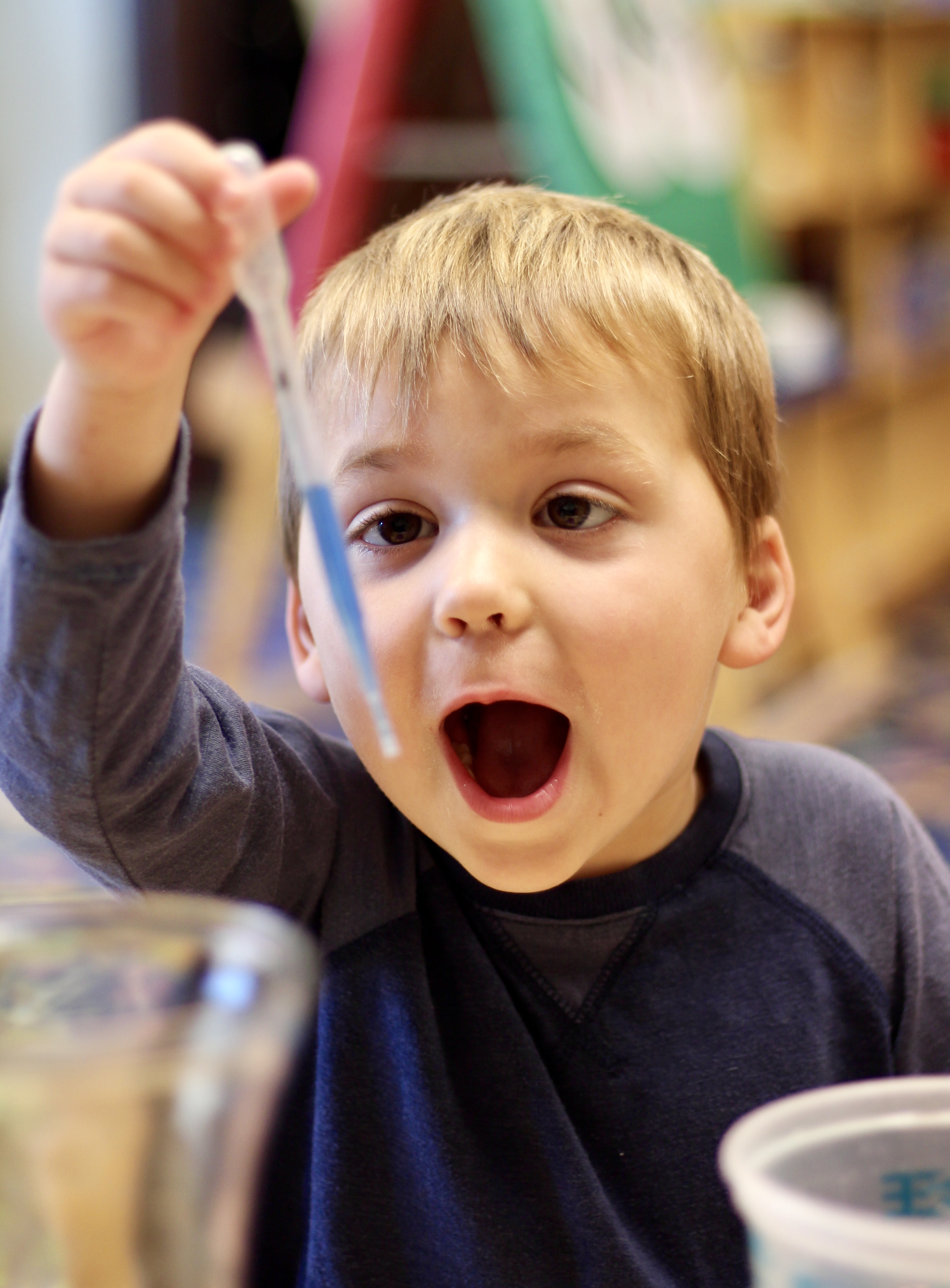 Play is Important
Many parents ask if our program is play-based or academic. They want children to enjoy preschool yet be prepared for kindergarten. We do too! The good news is that best preschool teaching practices make the most of children's natural inclination to play. What's more, you don't have to choose between academic learning and enjoyable play experiences. Almost all research in early childhood clearly indicates that when children play, they learn, and they learn social, emotional, and physical skills as well as academic content and spiritual development. We believe that a quality preschool program is one that promotes learning through rich play experience.
A NOTE FROM MARK FRIESTAD
PASTOR OF CHILDREN'S MINISTRIES, NORTH COAST CALVARY CHAPEL
Welcome to Coast Kids Preschool at North Coast Calvary Chapel. Our preschool exists as an extension of our values and mission at this church to transform the world through the love of Christ.
Jesus valued children, and we must value them as well. "Let the children come to me," he said, "and do not hinder them; the kingdom of God belongs to such as these." Our preschool is one expression of that value, in that we believe in the importance of early childhood education and in partnering with parents to raise their children.
Our preschool has a highly-qualified, caring staff, and I admire their dedication. Our commitment is to create an environment that is safe, nurturing, and fun, as your child's unique personality emerges and develops, and as they discover the world around them and the great God who made it all.
For more information on our Children's Ministry at North Coast Calvary Chapel…  [Click Here.]
"The teachers are highly engaged…"
"Coast Kids Preschool has been our school of choice the past 3 years for our 2 children. The teachers are highly engaged in the classroom keeping all the children involved in multiple activities and create a stimulating environment for learning. The moment you walk into the school lobby it's welcoming and organized. My kids are very happy going to Coast Kids and are better individuals because of this school!"
With Gratitude,
Paul & Alyson Heidesch
"…an environment that fosters creativity …"
"We have been so blessed that both of our children have attended Coast Kids Preschool! (Our eldest daughter attended for two years and is now in kindergarten and our youngest has almost completed her first year there.) Since they began there, our children have been welcomed by a very loving and supportive staff who nurtures and genuinely cares for the growth of our children. The rooms are bright and cheery, as well as clean and organized. The classroom teachers set-up an environment that fosters creativity (they do 'lots of fun art projects!), independence, and love. Coast Kids is so unique in that there are outdoor teachers who set-up so many fun activities outside for the kids to explore also! Both our children have always looked forward to going to preschool and attending chapel throughout the month. They have built lasting friendships there and leave being prepared for kindergarten. We really like the balance between play, academics, and Christian teaching that Coast Kids Preschool provides. Our children have developed a love for God and learning there, which we are so thankful they will carry with them!"
Donna & Brad Kirsch
"…I will be forever thankful."
"I rarely review anything so this is short. Both of my children have attended Coast Kids Preschool and I will be forever thankful. They have been a tremendous blessing."
Mike Call
"Coast Kids has helped my children develop spiritually…"
Coast Kids Preschool has been a wonderful school for both my sons! I remember being full of nerves and emotions when I dropped off my oldest son on the first day of school. His teachers were so experienced, calm, and inviting. I knew right away that my child was safe and in good hands.
Not only do the teachers attend to the emotional growth of their students, they also stimulate their intellect with "creative curriculum." They create thematic units of study based on the interests of the class. My son will never forget the "space unit" his teachers created. He and his friends painted solar systems, typed messages at mission control, and dressed up in space suits. All the classroom activities, created by teachers, foster imaginative play, encourage social interaction, integrate science, and bring out the child's "inner artist."
My younger son absolutely loves outdoor play. The playground is equipped with everything that a preschooler loves: sand, swings, a play structure, a fort, and grass! There are teachers who take the time to set up engaging toys and materials that the children can enjoy during their time outside. I often have a difficult time getting my child off the playground when I arrive to pick him up. He always tells me that he wants to "stay and play."
Coast Kids has helped my children develop spiritually as well. During chapel, they hear stories from a Children's Bible and the director, Miss Alisa, always does an incredible job of connecting the stories to their lives in a way three and four year olds can understand.
We are continually thankful we found Coast Kids Preschool!
Angela and Keith Kaneko