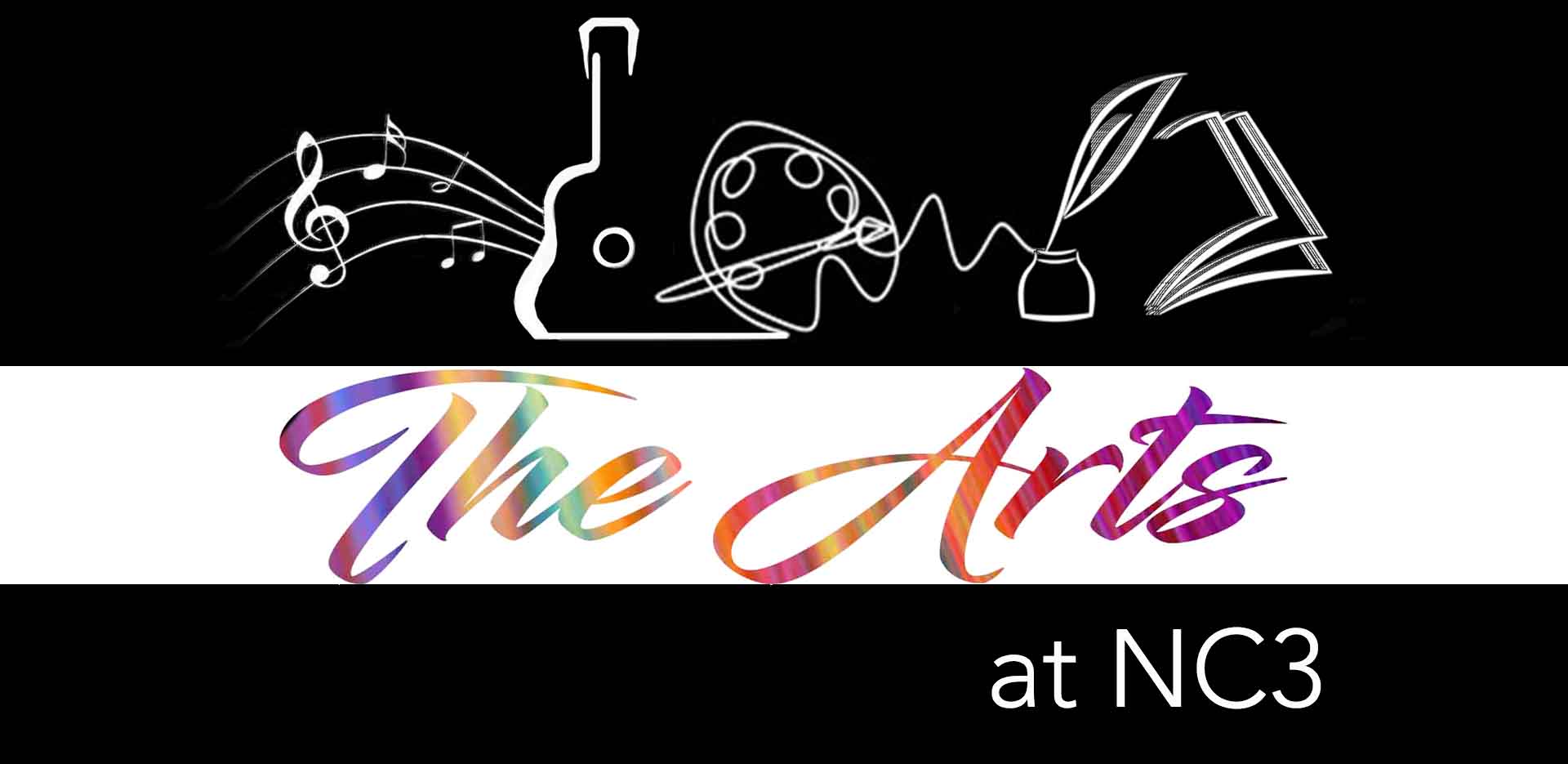 Submissions going on now – Sept 28,
for the virtual Fall Fine Art Exhibit,
"Break Every chain"
See below for how to submit your artwork.
More Information
We are excited to be hosting our second "virtual" Fine Art Exhibit. We are aiming to release the link for viewing the exhibit on Fri., Oct 30th. Heads up: we might release it sooner.
Here's what's involved:
We are accepting TWO pieces of artwork per artist, from which The Art Panel will select one piece for this exhibit.
Please photograph, or scan your images, in as high
a resolution as possible.
It's very important that we have a clear image of your artwork to be shown in the gallery (see sample below). 
Please send each image in a separate email.
Also, copy, paste & complete the following info template for each individual piece of artwork, so we can properly identify each piece by title, size, etc.
Your Name:_____________________________________
Your E-mail: __________________________________________
(This is the email we can release to the public
re: your artwork.)
Title:
Size: 
Medium:
Price(s):
If original is for sale: Price?____________________ (As shown)
If a copy and/or Giclee is offered: Price?_______________
If not for sale, mark NFS.
The Art Panel will review the submissions. You will be notified by email which piece was selected for the exhibit. A link to view the exhibit, online, will be forwarded to you and all of our contacts for the Grand Opening event on Zoom.
We will provide an artist information sheet, as we normally do, listing all the artists, their email addresses, prices, etc. People can contact you directly if they would like to buy one of your pieces. Hopefully, this will also generate more sales for all of you and a fun way to see everyone's work worldwide.
Sponsored by The Arts & Mars Hill:  Soul Minglings: Reflections on Racism. Session #2  –  Monday – Sep 21, 6:30-8:30 pm on zoom
just join the conversation or present as a poet, lyricist or spoken word artist
More Information
Guest Participant: African-American Pastor/Musician, John "JDub" Williams
Returning Presenter:
African-American Poet, Diantha Zschoche 
Hosted by: Chuck Butler,
Pastor of The Arts & Mars Hill
Our Joy: Connecting wordsmiths to share their hearts & perspectives with each other, through reading their own original works and entering into a civil dialogue regarding the selected topic.
Our Purpose: To encourage writers, from various origins and backgrounds, to engage together, in the hope of informing and inspiring each other toward greater transformational creativity and the experience a metamorphic community.
The Topic/Title is announced in advance to allow writers to prepare any finished works or create
new ones.
Registration is required. 
The Zoom link will be sent to all registrants 
in advance.       
A special outdoor silent prayer event at
NC3 aligning with the day, date & time of
the Franklin Graham 2020 Prayer March
in Washington DC.
At NC3, it starts at9:00am& ends at 10:10amon Sat. Sept. 26th.
Please arrive at 8:45am to receive a Prayer Map, Prayer March Info and please do follow the complete instructions
posted here re: silence, masks, social distancing, 
no political signs, tee shirts, etc.
Join Mars Hill, The Arts & other NC3 ministries for a time of silent
national prayer and intercession.
If you can't join us on site, please consider praying at home with your family and address each Focus of Prayer
listed below on the National Landmark Map.
This is a great way to teach your kids about our nation, our capitol and the great need
for prayer in this country.
May God heal & bless America!
The Arts
The arts have long been a natural and expressive component of our faith. We acknowledge that all things have been crafted and created according to God's good pleasure and in our desire to draw nearer to Him, we too create. Our purpose is to utilize our gifting in order to glorify God, connect with others and communicate the Gospel. Personal development, collaborative efforts and staying connected to artists that you know throughout the community, are extremely important to us. This ministry allows fellow believers to grow, create and reach out together. Whether you are a Beginning, Re-emerging or Professional artist…we welcome you!
OUR FINE ART EXHIBITS INSPIRE ALL AGES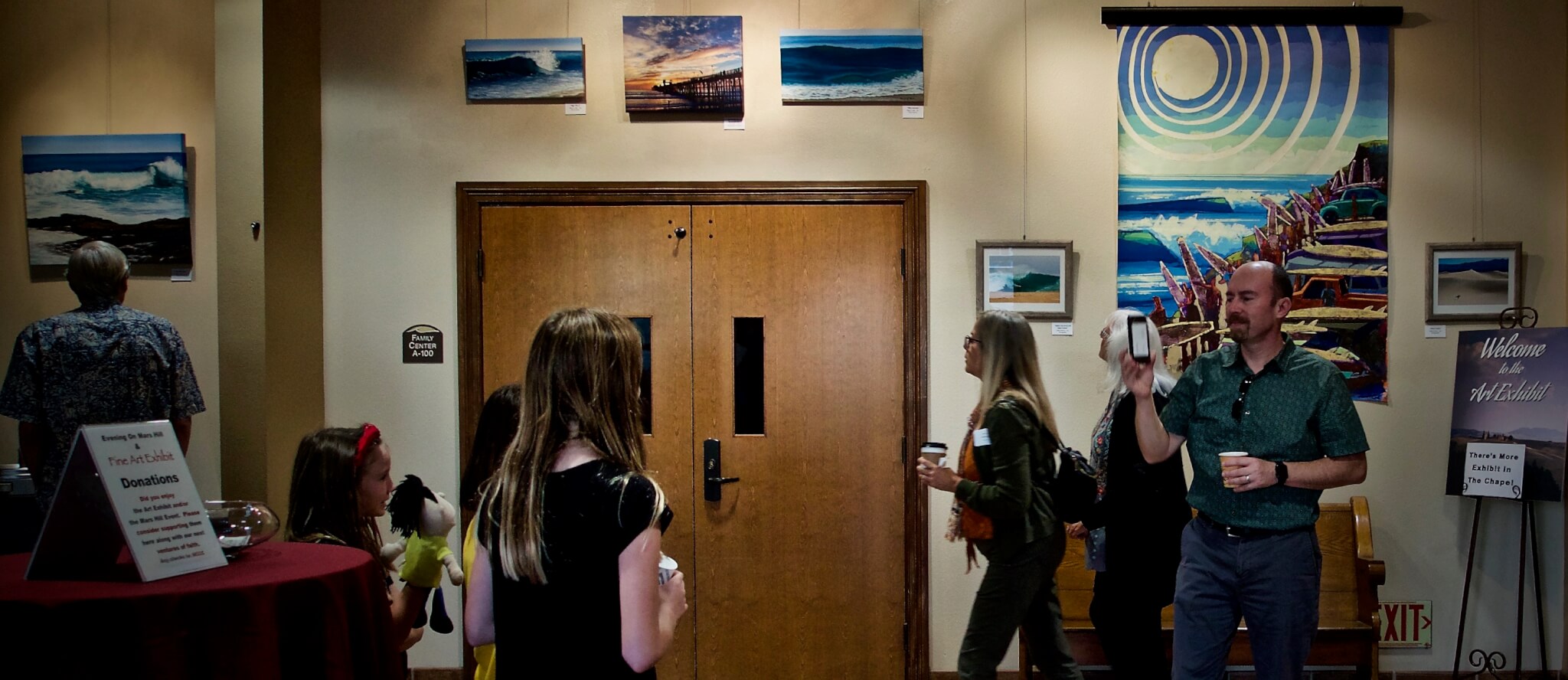 WE ENCOURAGE WRITERS, PERFORMERS & VISUAL ARTISTS by hosting
EXHIBITS, OPEN MIC NIGHTS, MUSIC EVENTS, SEMINARS & MORE.
New Video Release of our 2 hour "Recollections" Worship Event
Check out the video link below to experience this unique worship event recorded live in The Old World Chapel at North Coast Calvary Chapel in Carlsbad, CA.  You can watch, send to friends or download the event. Please encourage others, through your social media connections, to enjoy this special evening. Click Here to watch video.
Artists: Please Flex With Us.
Starting in April, our creativity evenings, "Studio '20", will NOT be meeting on the 1st Mon.'s of each month as we had originally planned. We're revamping the concept right now and we hope to bring fresh energy to it with our diverse community of artists. When the gathering restrictions have lifted, watch for us getting artsy on the piazza and at other NC3 events and locations. "Blessed are the flexible, for they shall not be broken."

Opportunities to Serve
HOSPITALITY/HOSTING/FUNDRAISING EVENT SUPPORT