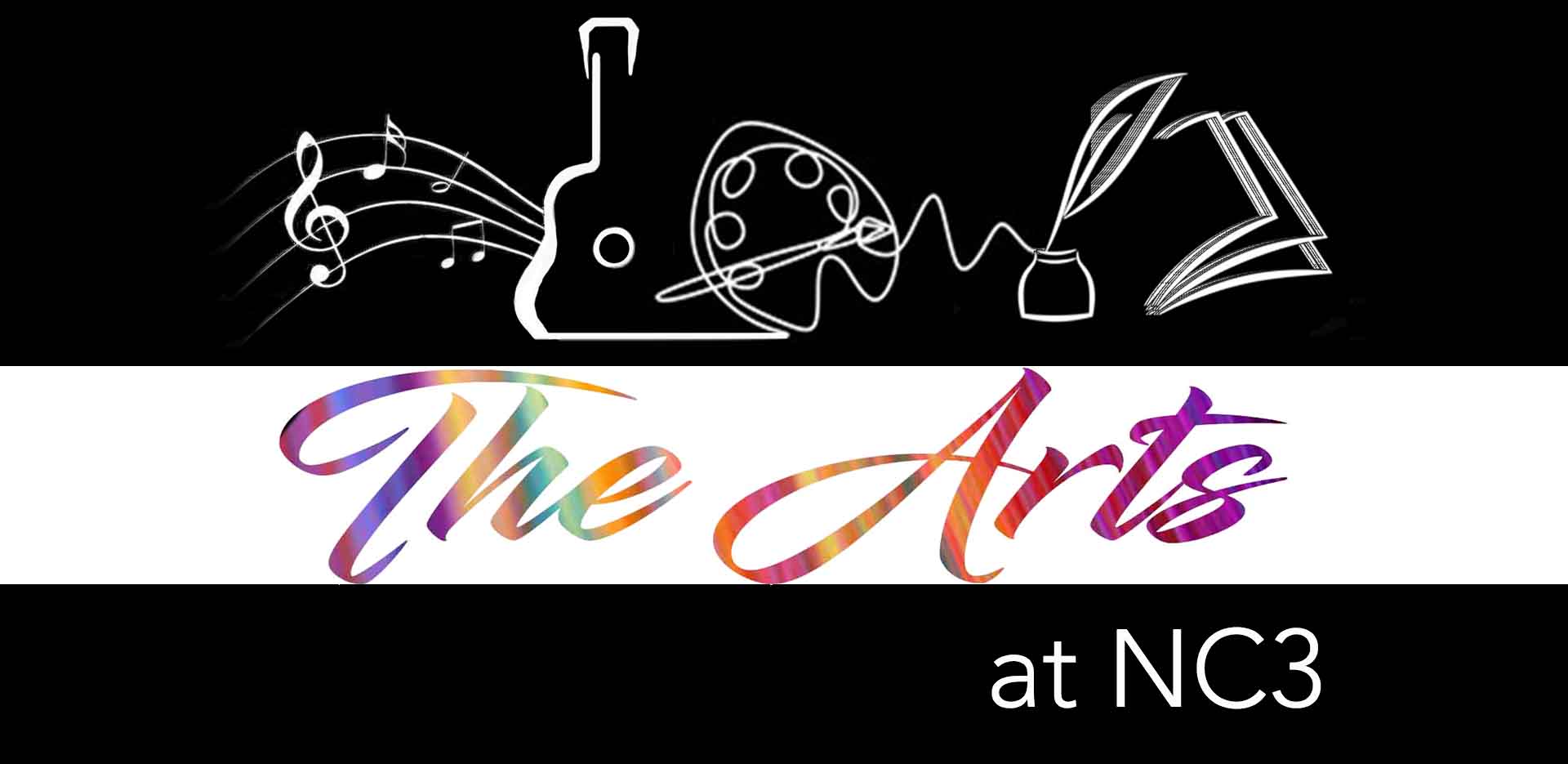 Important Details for the Virtual Exhibit
Best Experience Alert!
This exhibit works best in either FireFox or Google Chrome search engines.
Once the exhibit is launched, in the upper right hand corner there are setting controls to:
Adjust music volume

Adjust graphics fidelity to "best"

View exhibit full screen.

Chat with other visitors who are viewing the exhibit at the same time as you by clicking the chat bubble in the lower right hand corner.
A live in person Fall Artist retreat – Bumann Ranch – Sat., Nov 7, 9:30am-2:30 pm
Open to all artist.
More Information & Directions
BYO sack lunch (no potluck this time)
We'll have bottled & canned water +
other beverages for everyone & coffee.
• Social distancing and masks are required to protect others.
• Hummingbirds will no doubt dazzle us again.
• Our hosts, Richard & Twink Bumann, are super excited
to have us back in their home, and on the ranch creating
"together and independently" in this idyllic setting.
(F.Y.I. The ranch is now listed on the National Registry
of Historical Places and the California Register of
Historical Resources).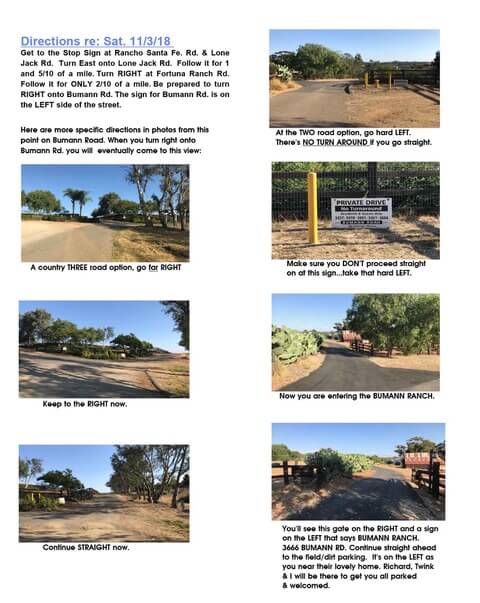 The Arts & Mars Hill Christmas Party & Dinner
Friday, Dec 11 th, 5:30 – 8:30pm
in the Tent at NC3
More Information
5:30pm Boxed Dinners:
Dining Accompaniment: Gary Banks /piano.
6:15pm Evening on Mars Hill
Guest Speaker: Joel Pelsue from Arts & Entertainment Ministry  Los Angeles, CA
7:00pm Holiday Sing-along
The Chuck Butler Band & Guest Musicians
Must register individually so we can get
an accurate meal count at:
www.northcoastcalvary.org/the-arts
Masks & Social Distancing Required
Sign-up Today! Limited registration & seating.
The Arts
The arts have long been a natural and expressive component of our faith. We acknowledge that all things have been crafted and created according to God's good pleasure and in our desire to draw nearer to Him, we too create. Our purpose is to utilize our gifting in order to glorify God, connect with others and communicate the Gospel. Personal development, collaborative efforts and staying connected to artists that you know throughout the community, are extremely important to us. This ministry allows fellow believers to grow, create and reach out together. Whether you are a Beginning, Re-emerging or Professional artist…we welcome you!
OUR FINE ART EXHIBITS INSPIRE ALL AGES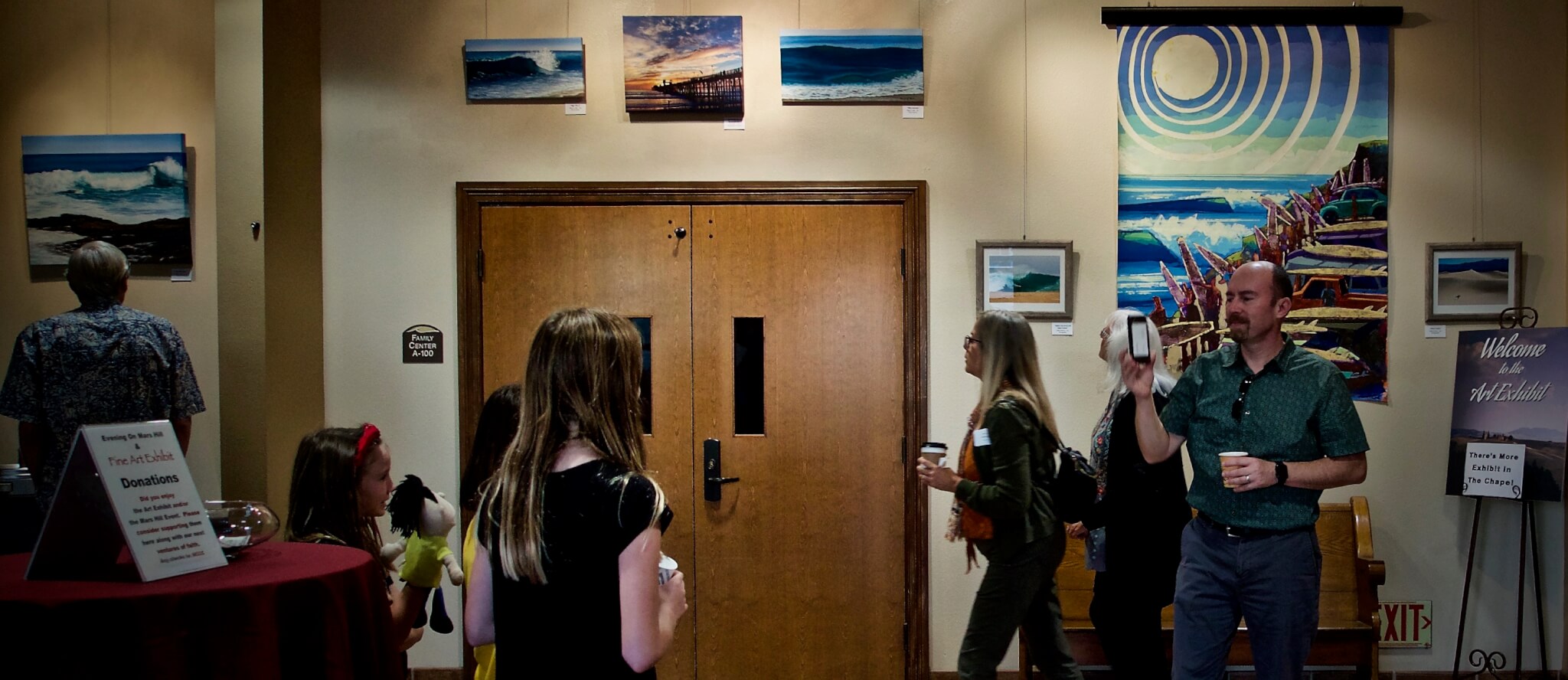 WE ENCOURAGE WRITERS, PERFORMERS & VISUAL ARTISTS by hosting
EXHIBITS, OPEN MIC NIGHTS, MUSIC EVENTS, SEMINARS & MORE.
New Video Release of our 2 hour "Recollections" Worship Event
Check out the video link below to experience this unique worship event recorded live in The Old World Chapel at North Coast Calvary Chapel in Carlsbad, CA.  You can watch, send to friends or download the event. Please encourage others, through your social media connections, to enjoy this special evening. Click Here to watch video.
Artists: Please Flex With Us.
Starting in April, our creativity evenings, "Studio '20", will NOT be meeting on the 1st Mon.'s of each month as we had originally planned. We're revamping the concept right now and we hope to bring fresh energy to it with our diverse community of artists. When the gathering restrictions have lifted, watch for us getting artsy on the piazza and at other NC3 events and locations. "Blessed are the flexible, for they shall not be broken."

Opportunities to Serve
HOSPITALITY/HOSTING/FUNDRAISING EVENT SUPPORT