Children's Ministry
Knowing Jesus, and Each Other!

Our Children's Ministry at North Coast Calvary Chapel is led by a team of staff and volunteers whose passion is loving God and children. Our goal is to provide a fun and interactive program tailored just for kids no matter age and grade to help them know Jesus and grow spiritually as they build meaningful relationships with other children and adults!
Weekend services are at 5 pm Saturday (get you & your family in and out by dinner!) and at 8:45 and 10:45 Sunday mornings. Sunday night is a limited childcare program for children ages 5 & under.
On your first visit, plan to arrive about 15 minutes before service so you can fill out a registration card with your child's information. We will enter this into our check-in system so that in the weeks following, you will just enter your phone number and our system will print nametags – quick and easy.
Check-in stations are located on the ground floor of the Children's Building (look for the playground) on Saturday night and Sunday mornings. In addition, on Sundays you will find outdoor check-in stations near the entrances to the Children's Building. Check-in volunteers will be able to direct you to the rooms your children should go to.
Dress is casual, and services last about an hour and twenty minutes. You will be given a pick-up tag with a unique four-digit number, in case we need to page you during the service. You will also be asked to verify your phone number when you drop your child off.
If your child is apprehensive about being left, it is totally ok for you to stay with them until they're comfortable. Additionally, we have a parent & child viewing area in the back lobby of the Children's Building where you may sit with them and watch the main service until they're ready to re-join their age group.
Then, head to service, knowing that your child is in good hands! When service ends, you will be asked to turn in your pick-up tag at the door.
JOIN OUR E-MAIL LIST

to receive our monthly update as well as e-mails about special events
This many kids walk through our doors each weekend!
Do you have a heart for kids and want to help them discover who God is? Let's talk. We have many ways you can help in our children's ministry:
Greeting – Be the first friendly face that families see when they walk onto campus on a weekend, and help new families feel right at home.
Check-In – Help families get checked in and directed to the right rooms by manning one of our computer check-in stations.
Buddies – Work one-on-one alongside a child who needs extra help and attention in order to participate in the program.
Large Group Storytelling – Lead kids in activities that bring them into that day's Bible story.
Small Group Leading – Shepherd a smaller group of kids as they retell and play with the day's story.
Worship Leading
Tech
You tell us! Do you have a unique skill or gift that you think could be used in ministering to children?
All prospective volunteers must fill out paperwork and be approved to serve.
The process begins with a "Come and See". Whether you already know how you want to serve, or are just exploring whether children's ministry is a good fit for you, it starts with observing one of our weekend programs in action.
Next comes paperwork. All volunteers complete a written application that gives us information on your Christian testimony, your experience in ministry, and your gifts when it comes to working with kids. You also must give us permission to run a criminal background check, and provide us with the names of two character references.
Finally, we will train you, often by having you shadow an existing volunteer in the same room where you want to serve. You'll meet your coordinator, have a name tag made, and learn all of our safety policies and procedures.
Questions about serving? Ready to get started? Send us your contact information here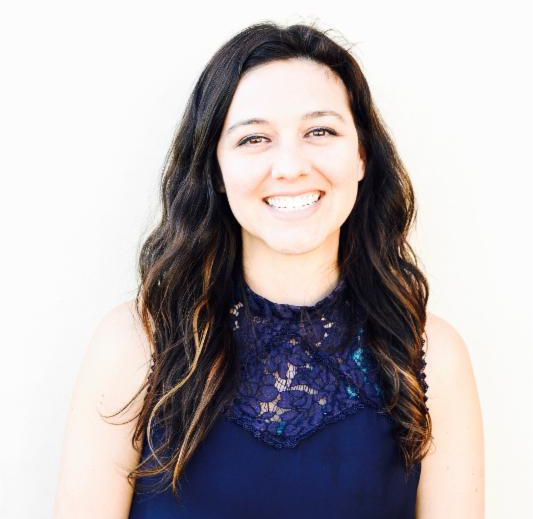 Blyth Schmidt
Early Childhood Team Leader (birth-PreK)
760.929.0029 x333