How many kids walk through our doors each week?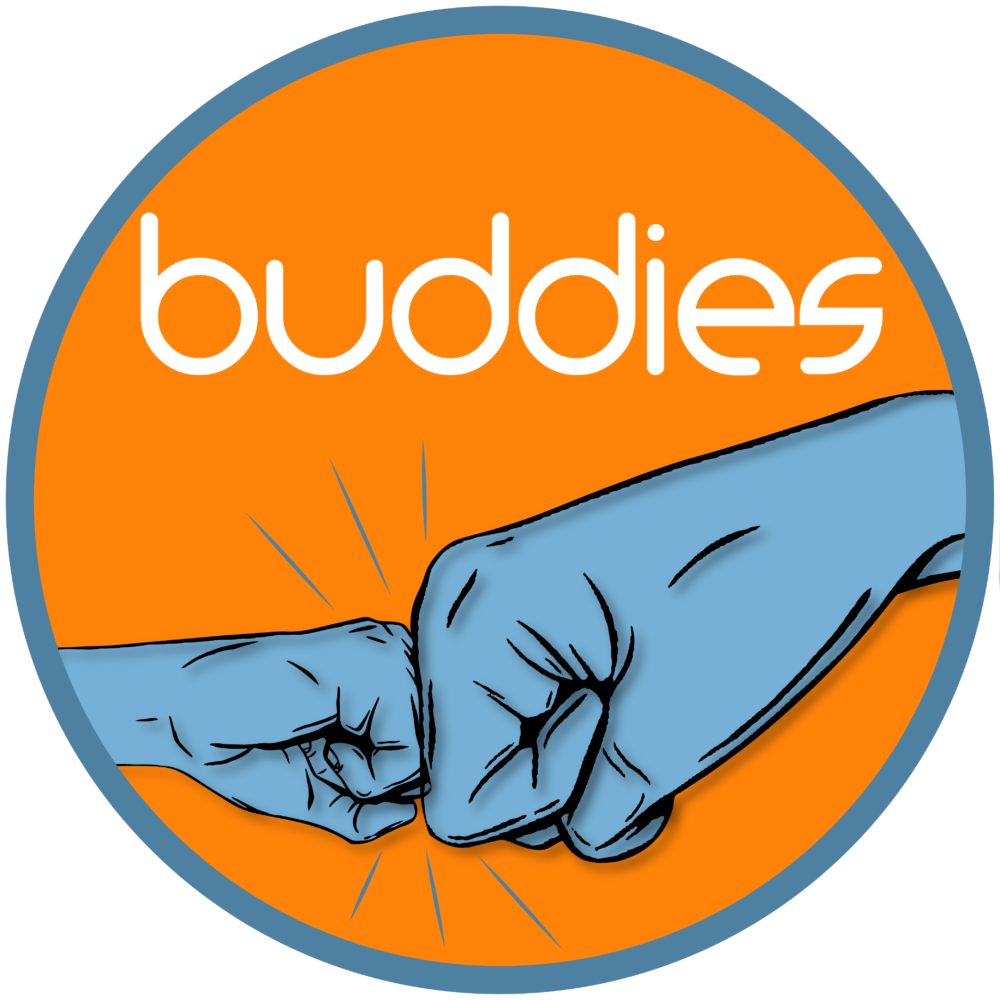 BUDDIES PROGRAM
Some children need extra help in order to participate in our weekend programs. If you have a child who would benefit from having a one-to-one buddy, or if you would like to learn more about becoming a buddy, please contact our Buddies Coordinator. rachel@northcoastcalvary.org
GET INVOLVED IN CHILDREN'S MINISTRY
WEEKEND MINISTRY – We are seeking people who…
•    Love kids, being with kids, and
•    Care about their healthy development, security, and spiritual wholeness
•    Are Playful, able to engage with kids in songs, skits, hands-on learning, a raucous game of Red Light-Green Light or Freeze Dance, or a quiet session playing with LEGOs or Play-Do
•    Are Patient with kids, observing and listening, asking questions at just the right moment, and allowing them the freedom to try new things and make mistakes
•    Are Committed to the NCCC church family, the vision of our ministry, and the team they are a part of
If this describes you, we want to meet you! Come by one of our children's ministry rooms on the weekends and talk to a staff member, or click HERE to get started.
MORE WAYS YOU CAN HELP
Our Greeting and Check-In Teams are on the front lines of our ministry, welcoming kids and parents and getting them checked in and directed to the right rooms. It's an easy way to be involved!  Email us to get started.
Buddies serve one-on-one with kids who need extra assistance in order to participate in our weekend programs. Training and ongoing support is provided. Email Buddies Coordinator if interested.
Our Midweek Program, The Harbor, needs willing hearts to help with all aspects of the program: meal prep and serving, 0-5 yrs childcare, K-3rd grade program, 4th-6th grade program, parent class administration, and more. Program meets in six-week sessions on Wednesday nights, 6-7:30 pm, three times a year. Visit the Harbor website to learn more about the program, or email ryann@northcoastcalvary.org if you'd like to help.
Not quite sure where you want to get involved?  No problem!  Click HERE to get started.
GET INVOLVeD
Children's Ministry has many ways for you to serve.  Join the team today and invest in the life of a child!