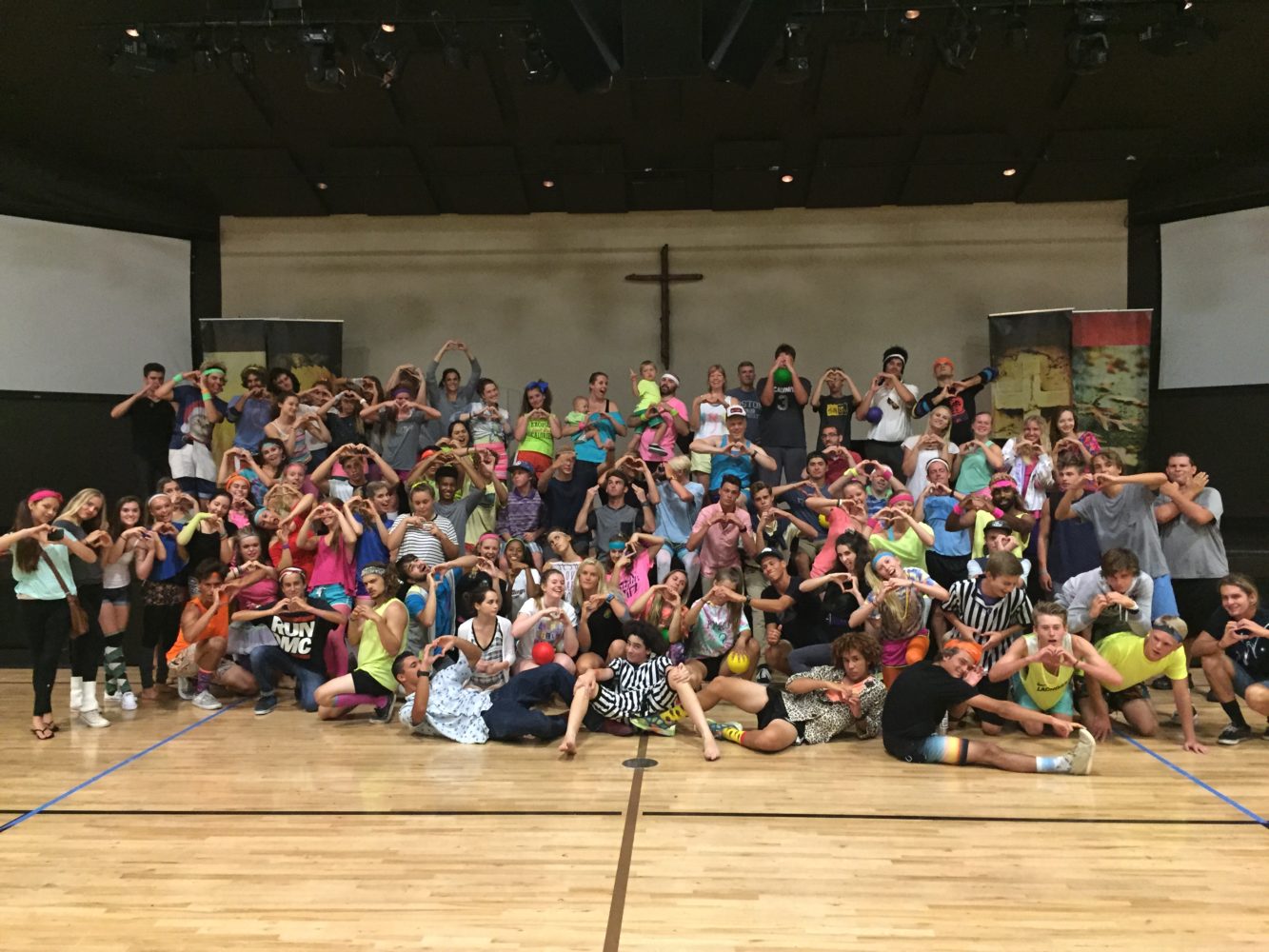 Welcome to VOX High School Ministry
Brief Update!
Although COVID-19 has caused everyone to rethink how they do life (and ministry!), we are still here and going strong! We can't meet together, but we are continuously working to make sure we connect with students & parents while we change a few things up. We believe in a big God who is the same as He's always been. We are choosing to not act out of fear, but to act in love! We get the chance to rethink community and be intentional with our time and energy. Thank you for your prayers & encouragement as we navigate.
What We Do!
We are a community of youth and adult volunteers who are being transformed by Jesus in order to help transform our world! Our desire is to continue deepening our relationship with God and each other. This consists of a time of fellowship, engaging worship, and relevant biblical teaching. We also meet every Wednesday night for our weekly youth group gathering. Typically, on these high energy nights, we incorporate our small groups, service projects and fun events. Right now, during this season, we want to focus on what truly matters: God's Word, Worship, and Fellowship! God moves past the 6ft of distance and masks. We've seen students engage with Jesus and each other in beautiful ways. We're thankful we have so much outdoor space on our campus to be able to gather, distanced, outdoors on Wednesday nights and we would love to have your high school student join us!  May God bless you today!
Check out our Upcoming Events to see what we've got planned while we're practicing social distancing!
STAY IN THE KNOW
To receive our weekly parent email updates,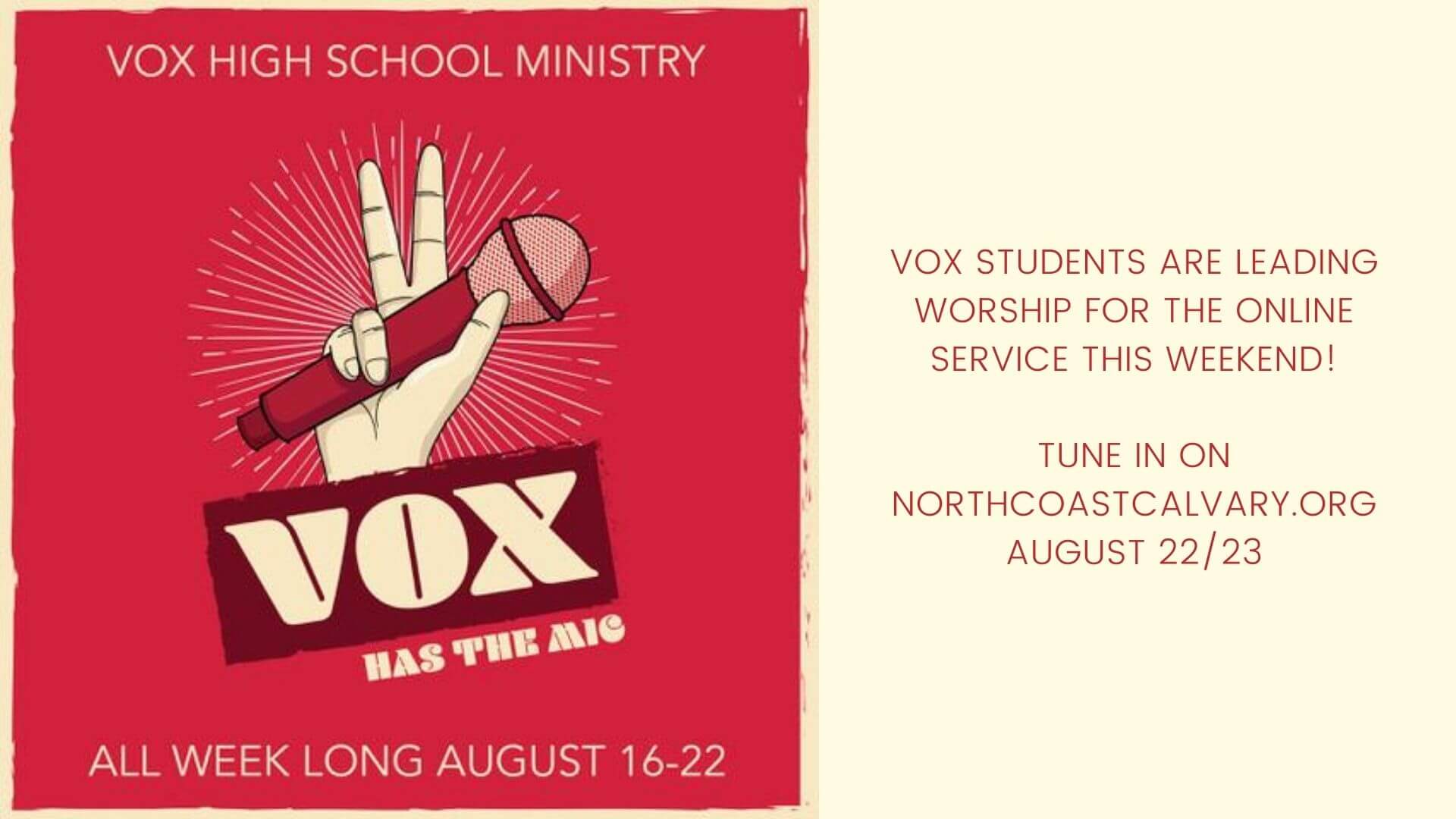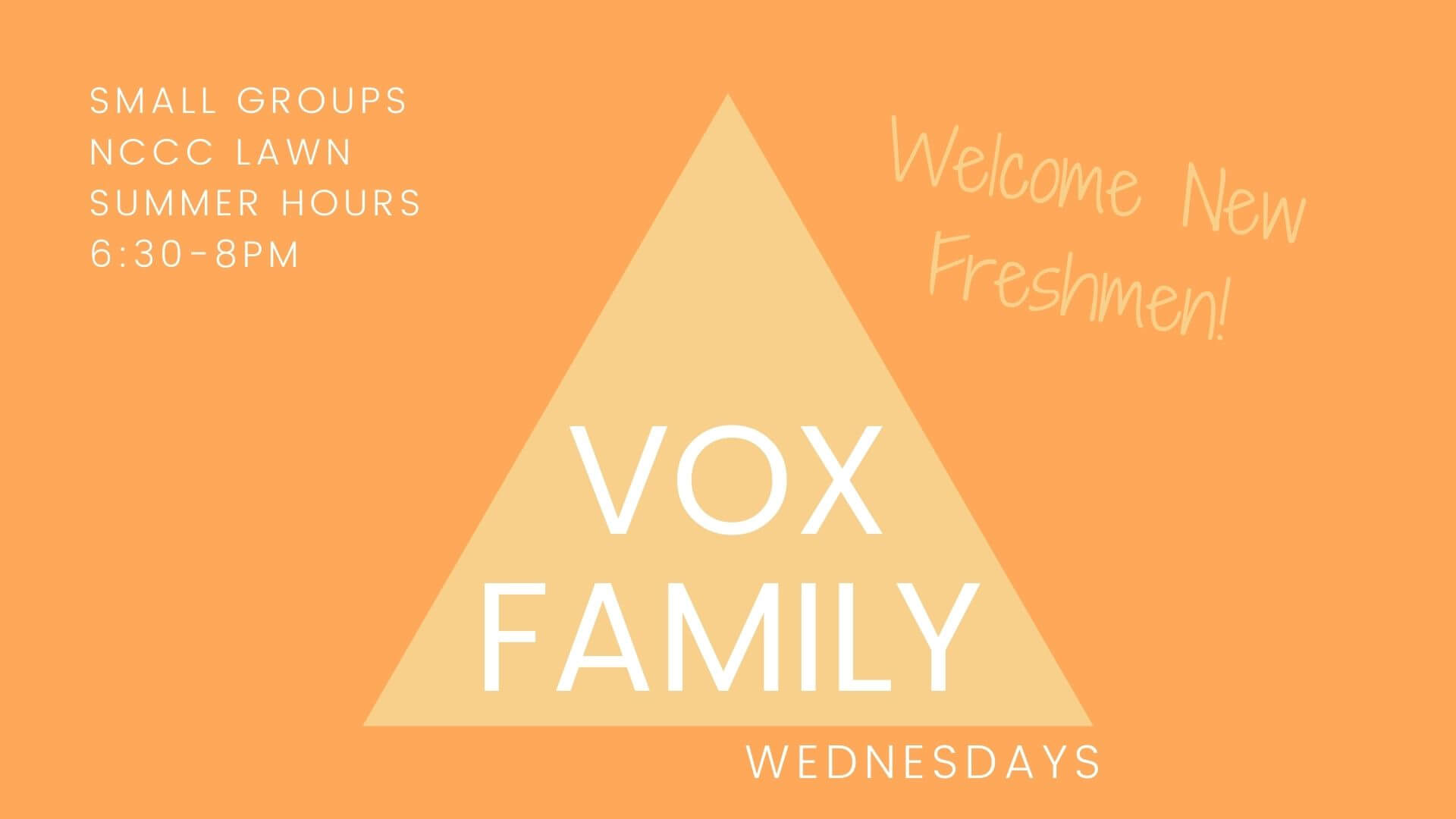 VOX FAMILY: SMALL GROUPS
Wednesdays, 6:30-8:00pm
NCCC Campus, Meet on lawn in front of HS Room (bring a blanket or chair)
WELCOME INCOMING FRESHMEN!
For new students & incoming freshmen, check out our leader section below to get to know the leader for your group! We're so excited you're joining us! 
Here are the the ground rules and assure you that our volunteers and staff will be taking every precaution to ensure we provide a safe and socially distanced environment. Many of you have been waiting for this and some of you are not ready for your student to gather in person. If you are not comfortable with this, we want to invite your student to zoom-in to the group! We do not want you to feel any pressure to have your student meet if your family is not able or ready to do so. 
Here are the requirements for socially distanced small groups
Must Meet and Stay Outdoors
6 feet apart
Must Wear Masks
No Sharing Food or Drink
Thank you for your continued patience and flexibility as we navigate how to move forward in this process. Please email vox@northcoastcalvary.org if you have any questions or concerns! We would love to hear from you! 
PARENTS!
If your student doesn't have instagram, we invite you to make a family account so your student (and you!) can join us on Instagram Live, weekdays at 2:30pm!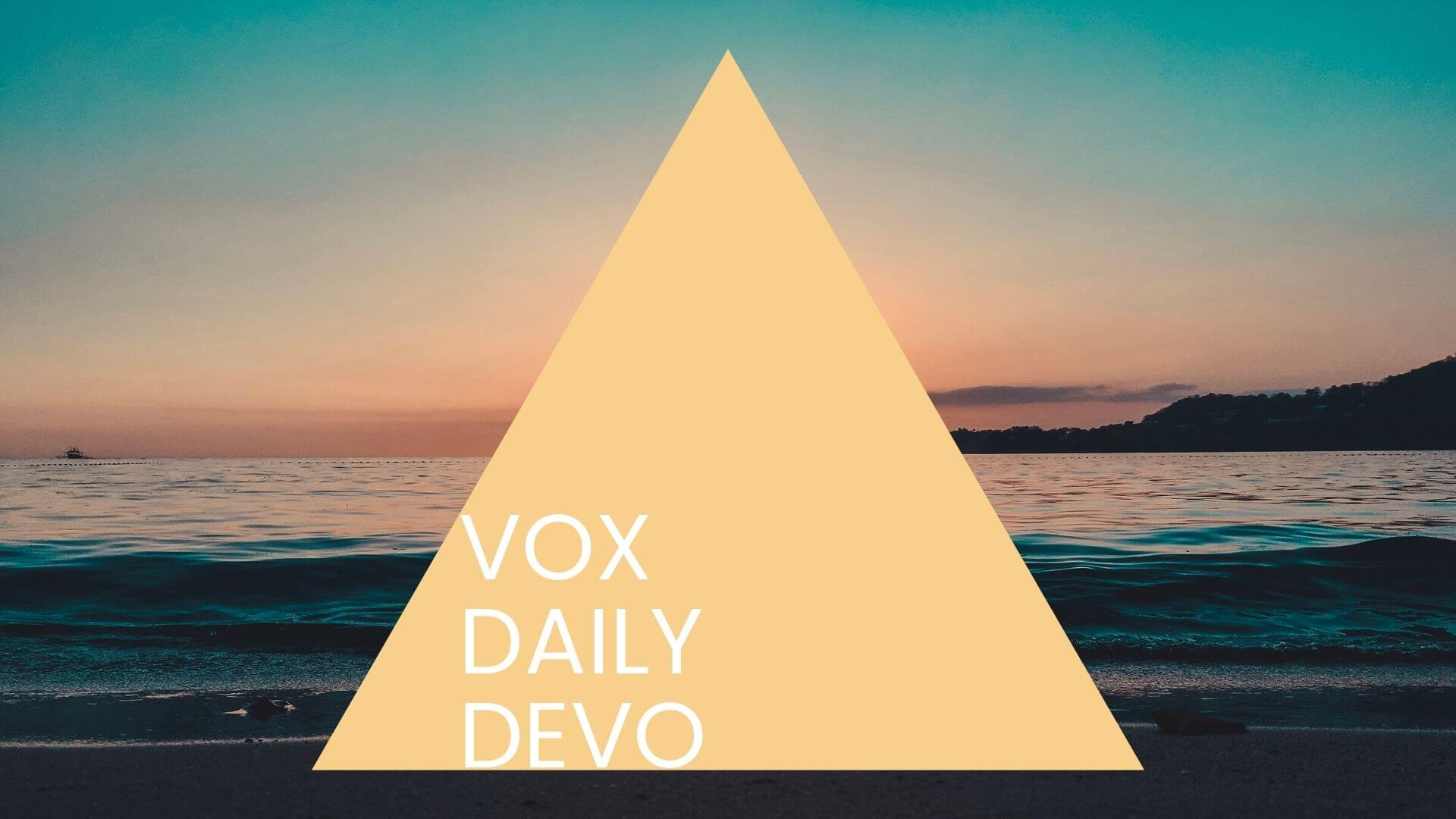 VOX DAILY DEVOTIONAL
Tune in on Instagram Live, Mondays, Tuesdays & Thursdays at 2:30PM for an interactive devotional Our content for devos is from YouVersion, which each leader has access to. Small groups are going through the devotional together and we want EVERY student plugged in!
Social distancing doesn't mean we can't be social and connected in community!
Follow us! @voxnccc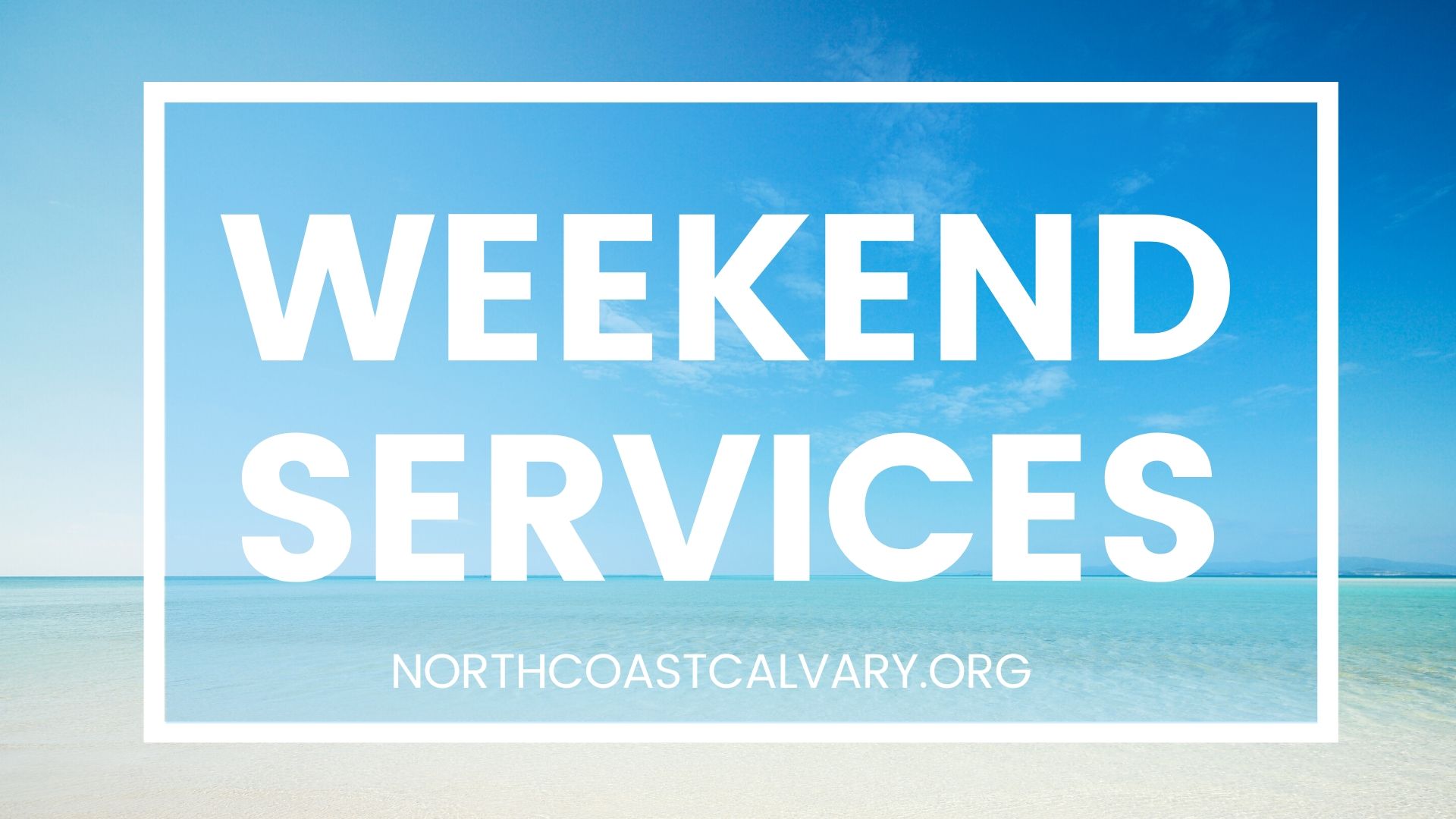 WEEKEND SERVICES ONLINE
This is the perfect opportunity for us to do church as a whole family! Our desire is for families to come closer together! We're excited to watch and follow along with the North Coast Calvary Chapel community as a whole by watching services together. New post every Saturday at 5PM, which will stay up all week long. We invite you to join in this weekend at northcoastcalvary.org/watch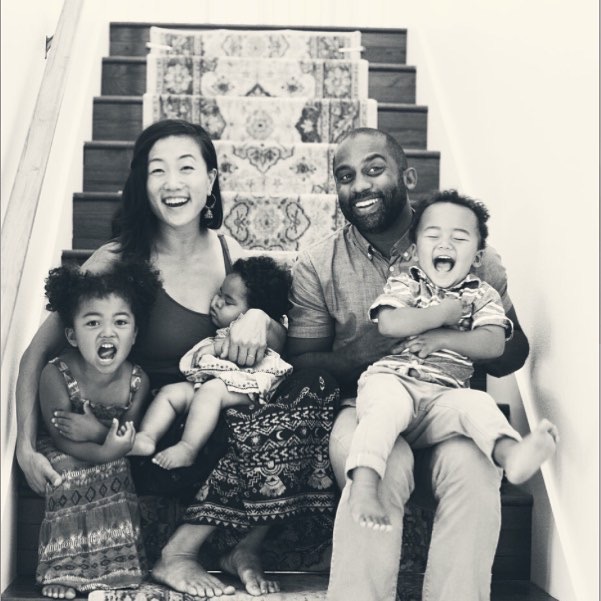 WILLIE REGISTER | High School Pastor

It is an honor to be the High School Pastor here at North Coast Calvary Chapel. To walk with Jesus through life with such amazing students is truly a privilege! Since graduating from UCSD in 1998, I've worked with Young Life in Kampala, Uganda and Oceanside, CA, as well as serving as a pastor in a previous church. I spent a few years living in Lake Tahoe and worked at a group home for troubled teens. I love to spend time outside the borders of America. I am married to a wonderful woman named Jane… she is an amazing reflection of God's love! We love to hang at the beach, take road trips, hike, spend time with our friends & family, and eat delicious food! We have 3 wonderful children, Eden & Isaac and Ember!  If you have any questions about the ministry or would like to get in touch with me, please email me at vox@northcoastcalvary.org.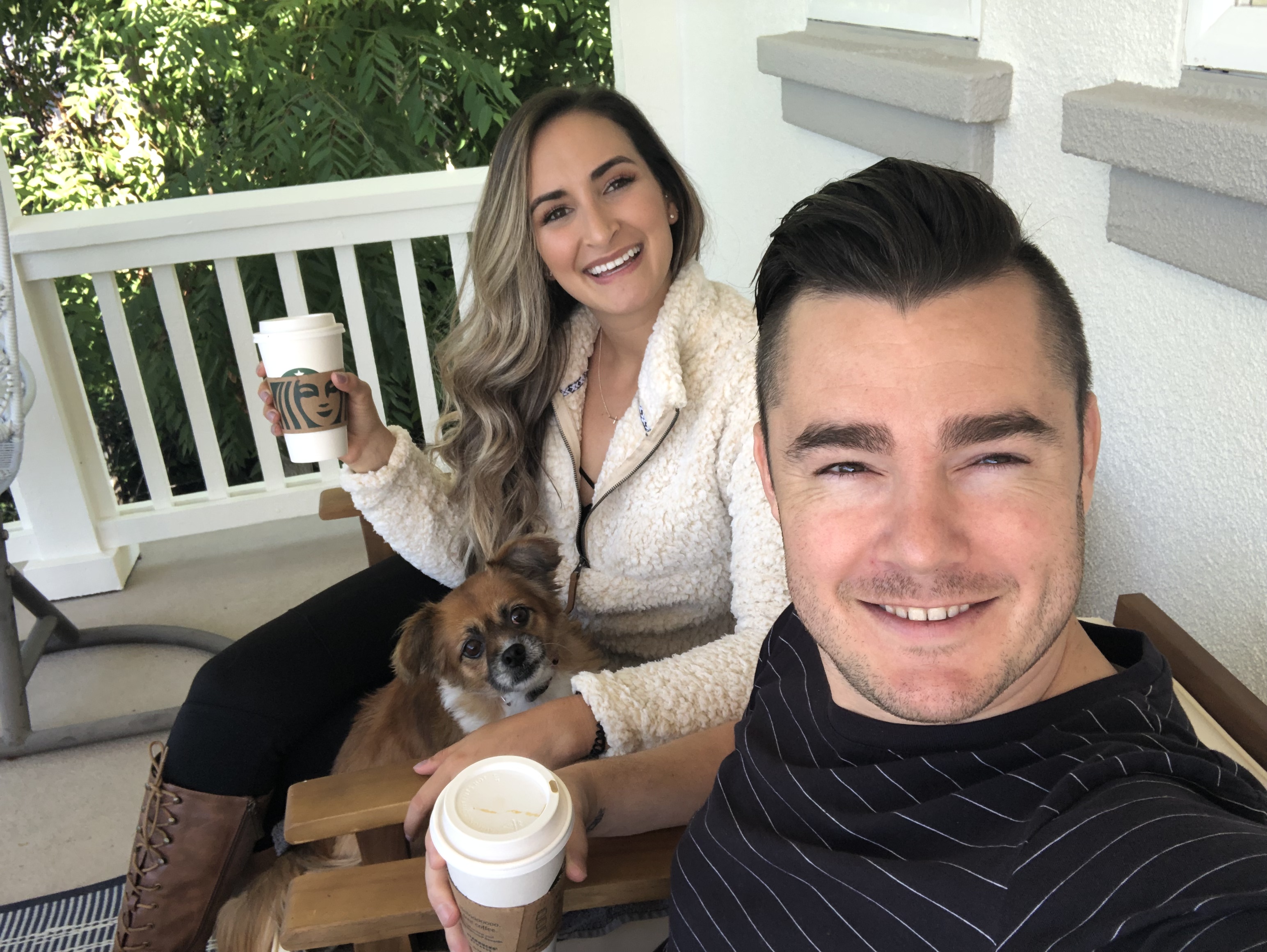 ROB ANDREWS | Associate Pastor of High School

My name is Rob Andrews and I'm the Associate Pastor for High School Ministry! I'm 32, and have been married for almost 5 years to my beautiful bride Erica. We currently have two fur babies, a dog named Chalupa and a cat named Lacey, and hopefully some real ones on the way this year! I grew up in Escondido, went to college at BIOLA, and have been serving in ministry since 2009. I get PUMPED when students begin to fully understand the power and the mystery of the Gospel, and God's great love for them! Prior to NCCC, Erica and I helped serve on the Worship Team at Daybreak Church in Carlsbad, but fell in LOVE with the community here at NCCC, and are now so excited to be working with the High School crew! Please feel free to email me if you have any questions at either vox@northcoastcalvary.org or directly, at rob@northcoastcalvary.org.  We look forward to meeting you!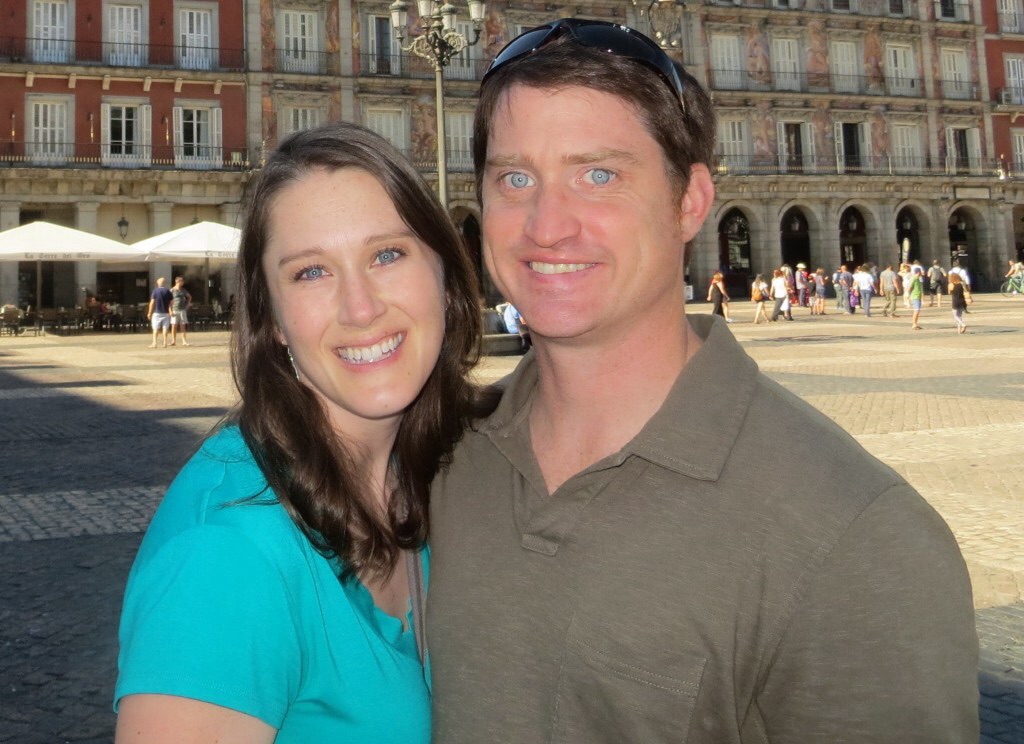 JENNIFER AHL | High School Director
As the High School Director at North Coast Calvary Chapel, I love ministering to this vibrant generation!  I especially love how bold and passionate teens become when Jesus gets a hold of their hearts.  My heart is to help students experience healing, hope, and purpose as they grow in their relationships with Christ.  I studied psychology at Boston University and earned my Master of Divinity degree at Fuller Theological Seminary.  Since then I've enjoyed working in full-time ministry leading both adult and student ministries at churches in New Mexico and San Diego.  I've been married to my amazing husband, Lance, since 2006 and we love going to the zoo, enjoying the water, and experiencing adventures together. Feel free to contact me at: jennifera@northcoastcalvary.org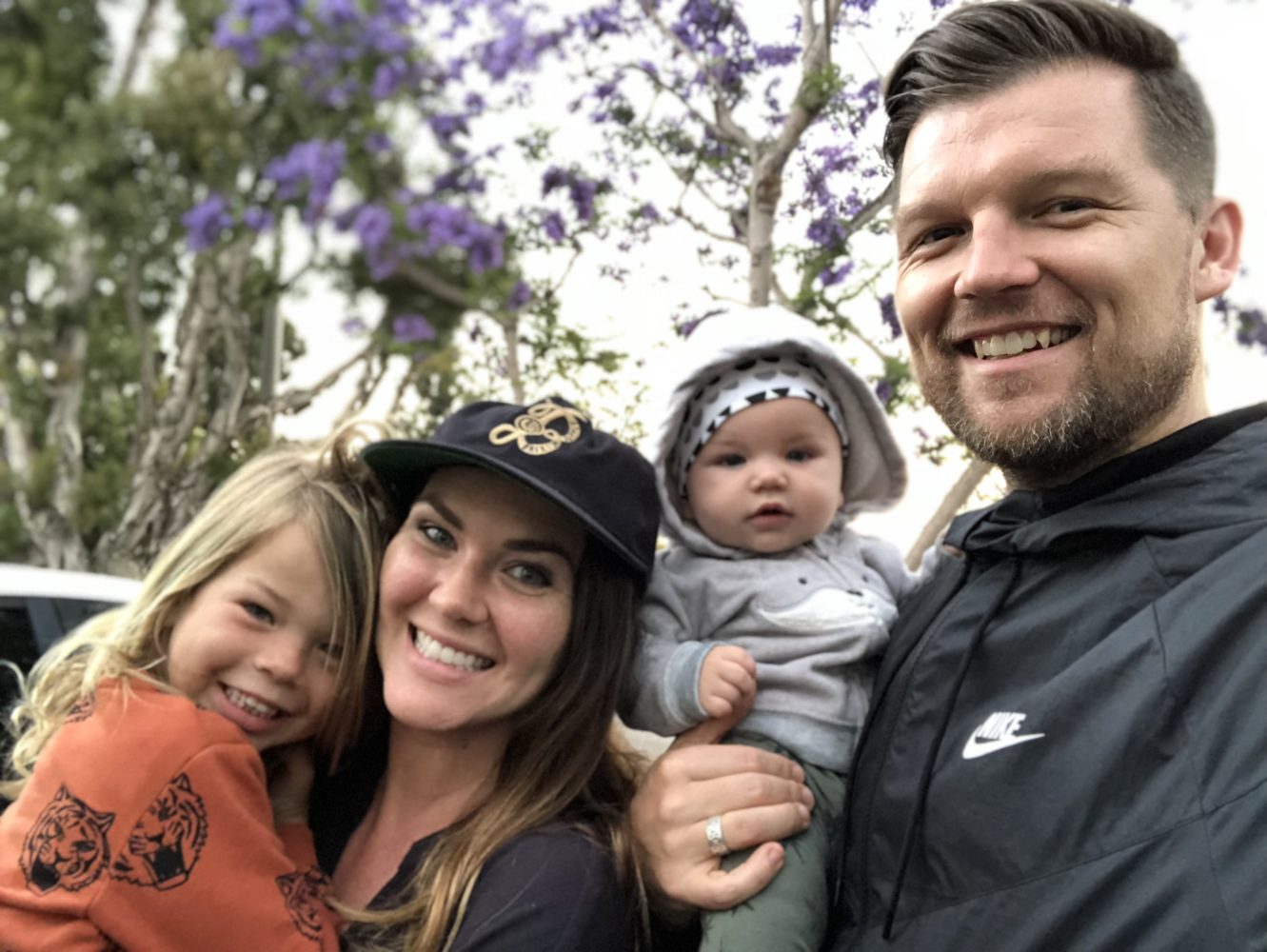 SARAH GRANT | High School Admin

Hi all! I joined the High School team in April 2018 and it's been a gift to be a part of such a steadfast and fun crew. My husband, Cameron, and I have two sons, Atticus and Merrick, who are hilarious and active boys. Cameron and I are from a small town in Washington State and we moved to Southern California in 2009 after we graduated (me, with a focus in Event Planning) from Central Washington University. We started attending NCCC in 2010 and shortly after, I got involved leading worship, then worked in our Production Department from 2014-2018, and after the birth of Merrick, I transitioned into my current position! In addition to administrative support, I get to help with our weekly events, serve our volunteer leaders, and get to know the amazing students of VOX! Please feel free to contact me with any questions at: sarahg@northcoastcalvary.org
Meet our Adult Volunteers
We are so grateful for our amazing team of volunteer leaders!  These caring adults have gone through our application process which includes interviews, contacting references, as well as background checks.  They love Jesus and have proven to be amazing influences on the lives of students here at NCCC.