Welcome To Life Plus 50+
Come grow spiritually, make new friends, married and single. Here are some wonderful ways to get connected!
Connecting with Christ and each other through the Word, worship and meaningful service and activities.
"… I have come that they may have life, and that they may have it more abundantly." John 10:10 (NKJV)
Hugh McMenamin, LifePlus Director, 760.929.0029 x171 Email
Lydia Ruehle, LifePlus Assistant, 760.929.0029 x178 Email
Check Us Out On Meetup.com/lifeplus
Ways to Stay Connected...
Upcoming Events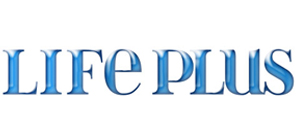 LifePlus Fridays Potluck

February 7th @ 6:30pm (Note time change) ~ In Room C-105
We will have dinner only and then join
An Evening on Mars Hill
In the Chapel ~ 7:15pm
"The Enlightening New Study of Epigenetics"
Guest Lecturer:   Dr. Lou Wing
"The Upper Room Fellowship Class"
The Truth Project

Led by Joe McCluskey
Sundays 
  8:45am in Room C-205A
If you and your friends are looking for a convenient way to get more connected to NCCC come join us!
LifePlus Lunch
Sunday, February 23rd @ 1:00pm

BJ's
5613 Paseo del Norte ~ Carlsbad ~ 92008
PLEASE NOTE:  They may be unable to give us separate checks, so please bring cash, as it will be the easiest way to handle the bill. All LifePlus events are alcohol-free.
Outdoor Activities
Nature hikes... Beach Walks...
Monthly Saturday AM Walks with Outdoor Adventure
February 8th ~~ Manchester Reserve Walk

"NEW TIME"  8:30am

March 14th   ~~ Rancho Carrillo
Details for walks and other Outdoor Adventures HERE

Volunteer Opportunity
LifePlus is Serving at Bread of Life Rescue Mission
Friday,  February 21st @ 5:30pm
Location: 1919 Apple Street, Suite M, Oceanside, CA 92054
Volunteers please RSVP by email: churchill46@cox.net
Bread of Life serves the poor, hungry and homeless in a six-city area comprised of Oceanside, Vista, Carlsbad, Encinitas and Escondido. There is a soup kitchen 6 nights a week (7 nights per week during the "shelter season" Dec 1 – Mar 31) with most of the food being prepared and distributed completely by volunteers. The number of guests per night ranges between 50 (not shelter season) and 150 (shelter season). For more information visit the Bread of Life website @ http://bolrescue.org/
Sign-up To Receive our LifePlus Newsletters!