To equip and support our Military Family that they might change and influence their culture for Jesus Christ.
Serving those serving us, advancing the Kingdom of God to and through the U.S. military.
To make a donation to our Military Ministry,  click here make a donation.
This will help our active military and change the life and legacy of Veteran inmates at Vista Detention Facility

---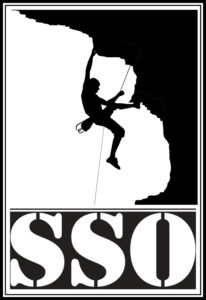 SOUL SURVIVOR
MISSION Soul Survivor Outdoor, a 501(c)3, is a military and veteran outdoor adventure company. Whether rock climbing in Joshua Tree National Park, backpacking in the Sierras, jet skiing in San Diego, or skydiving in Oceanside, our mission is outreach to the U.S. Military and veteran community in order to impact the World for Christ one military service member at a time.
OUR FOCUS
REACHING service members with the gospel of Christ.
BUILDING a Christ-centered foundation for living.
CONNECTING with other service members through small group Bible studies led by fellow service members.
DEPLOYING on short-term missions locally and abroad.
SUSTAINING a relationship with Christ through fellow service members leading and mentoring others.
IMPACTING the world and an entire generation for Christ.
For more information visit www.soulsurvivoroutdoor.org or contact Rick Wolf at 619-840-2054 or email rick@soulsurvivoroutdoor.org.
Watch this SSO video.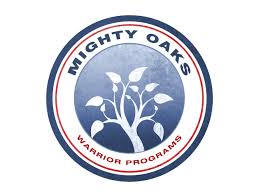 Mighty Oaks Warrior Programs
The Mighty Oaks Warrior journey begins with an intensive peer-based program for men, women, and couples. Through instructional sessions, camaraderie, and team building activities, our programs teach Warriors to overcome the past experience and move forward into a life of purpose. View (Link to Mighty Oaks website)
COME JOIN OUR PRAYER TEAM!
NCCC is looking for a few good men! We have a pressing need for volunteers – especially prior or retired military personnel who would like to help support the chapel program at Edson Range (part of Camp Pendleton). Our team, working under the direction of the chaplain, offer prayer and encouragement to Marine recruits during the chapel service. They are also involved behind the scenes with classes following the service. The team participates on the 2nd Sunday of the month, starting 06:30 but ending by 10:00. We supply all necessary training. For more information contact John DeMaio jmdemaio@gmail.com
Furniture and Household Donations
Do you have gently used furniture and household items to donate to active duty Marines? We recommend you contact the Rotary Club on Camp Pendleton. They have a wonderful program. They collect furniture and household goods in good condition. They do not take books, clothing, or exercise equipment. Due to truck restrictions, they cannot accept anything over 6 feet long. The Rotary Club will set up a time for some Marines to come pick up your donations. They take it to the Rotary Club that runs the Warrior Warehouse. Every Friday they open the Warrior Warehouse to active duty Marine families to come and take what they need, free of charge. Here is the contact information: LindaSundram1@gmail.com or (760) 415-9990.
Care Packages
There is an immediate need for care packages for deployed Marines in Afghanistan.
This task force has over 2000 Marines but Chaplain Hyder says any amount would be welcome.
Here are some ideas of things to include in care packages per Chaplain Hyder:
Nuts, beef jerky, baby wipes, foot powder, dried fruit, shampoo, handcream, lip balm, sunscreen, Ramen noodles, cookies, toothbrushes, toothpaste, hygiene items, bags of coffee.
The Post office has flat rate price boxes you can fill and send to the above FPO address. The FPO address is US. So there is no oversees costs. Also, groups can go onto AMAZON to order a bunch of stuff off the list and they will box and ship it. There is no deadline, but if you want it to arrive there by Christmas, boxes need to be mailed by mid-October.
The mailing address is:
LCDR PAUL A. HYDER
SPMAGTF 19.2 CR CE
UNIT 89067 BOX 098
FPO AP 96610-6700
Operation America Cares is a group that puts together CARE packages and mails them to deployed troops.
If you would like to donate items and/or money to send these packages out, click here: OperationAmericaCares.com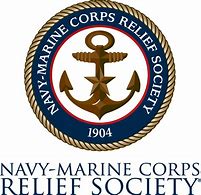 Navy-Marine Corps Relief Society volunteers serve at every level of the Society. In hours a week, you can make a world of difference in the lives of Marines and Sailors. Share your talents by serving in such areas as financial education, client services, financial casework, public speaking and more. There are also retail opportunities within our thriving Thrift Shop. Have little ones? We reimburse for childcare up to $7/hr. No base access? No problem! We will sponsor you on base. For more information, or to apply, please contact NMCRS at camppendleton@nmcrs.org or 760-725-5337.
Keep checking back for volunteer opportunities.