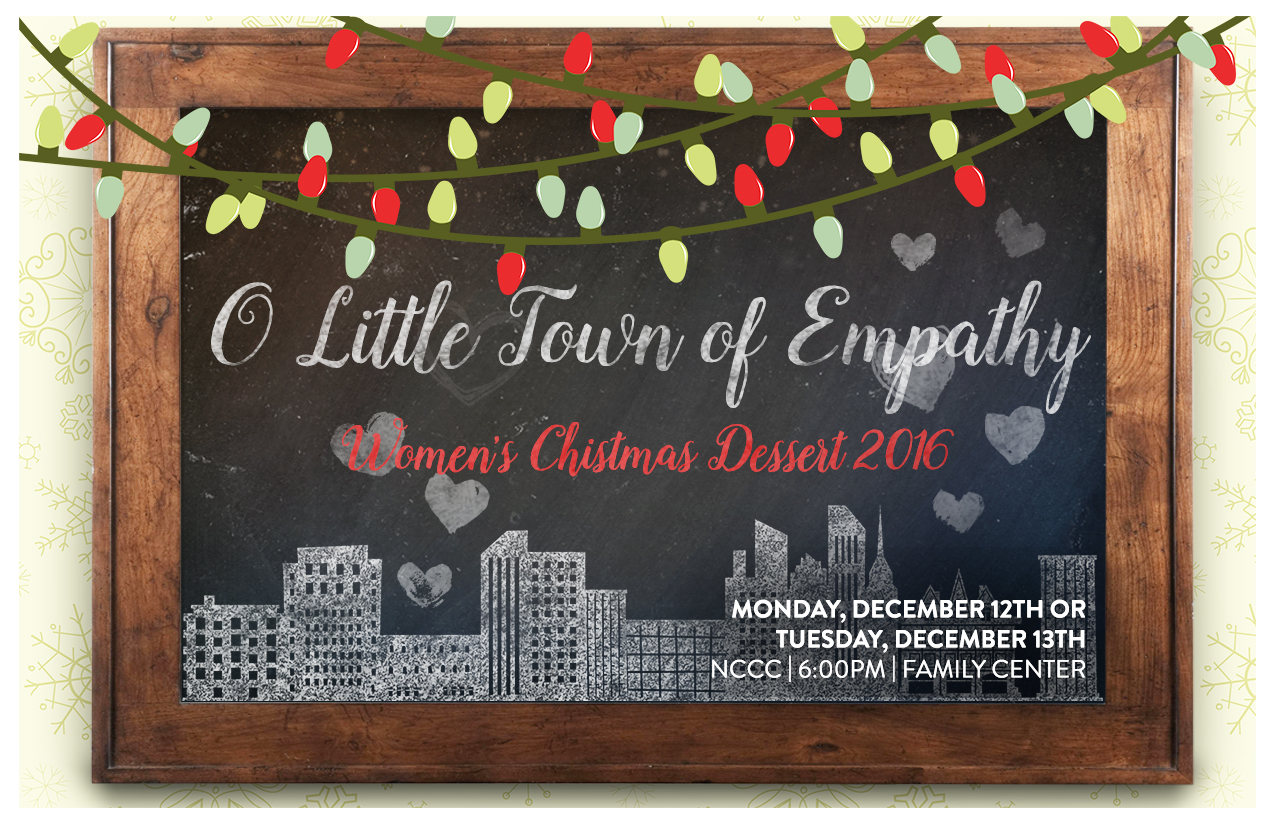 2016 Women's Christmas Dessert
"O Little Town of Empathy"
with Guest Speaker Kristie Christie from Compassion International
and Musical Guest Lanee Battle & Band
Choose from TWO nights:
Monday, December 12th | 6:00pm | NCCC Family Center  SOLD OUT
Tuesday, December 13th | 6:00pm | NCCC Family Center Register
(childcare available Tuesday only, email tiffany@northcoastcalvary.org)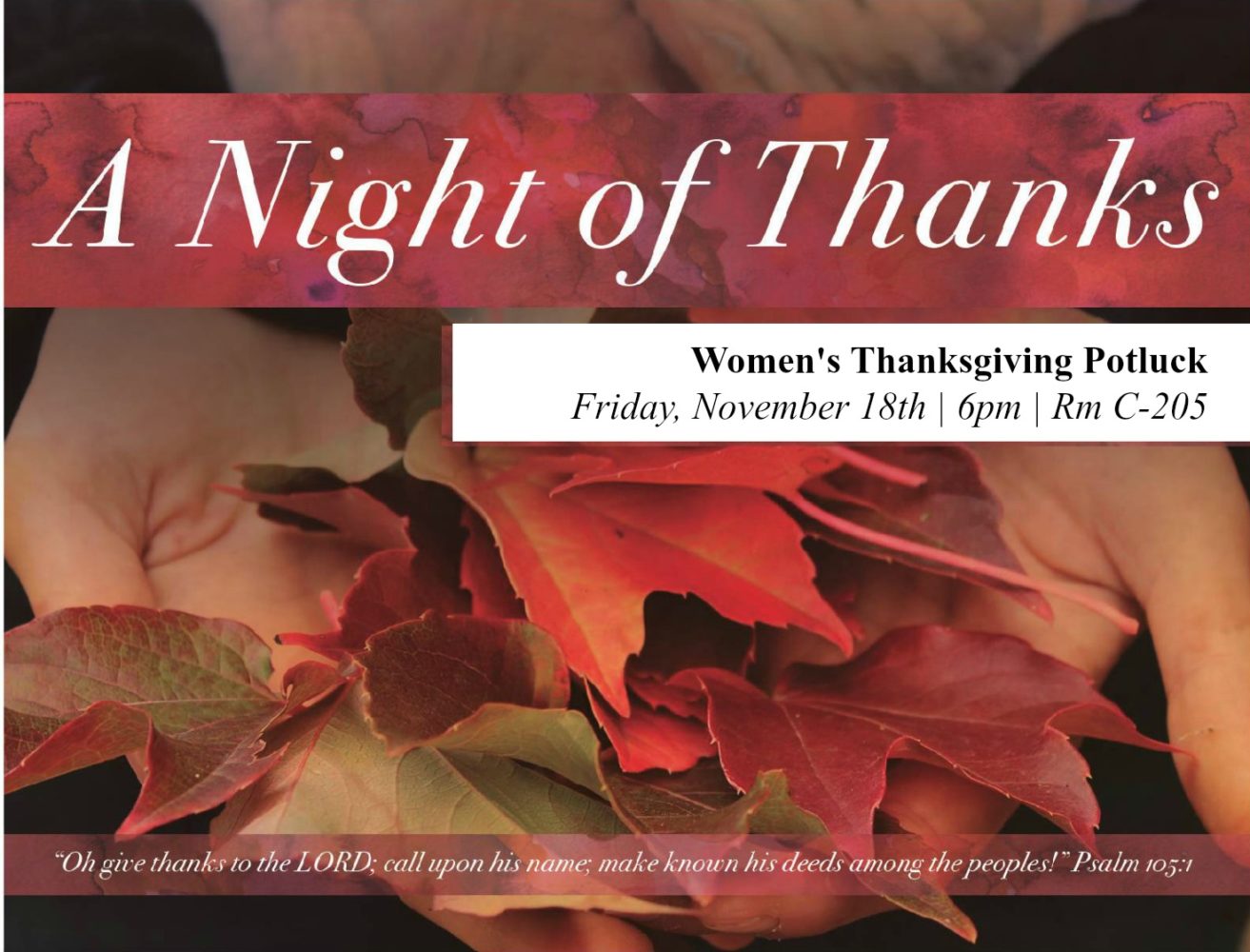 Night of Thanks
"O give thanks to the LORD; call upon His name; make known his deeds among the people." Psalm 105:1
Speakers Wendy Hinman and Debbie Walton will help us enter into and attitude of gratitude and celebration through a short message, table discussion, and fun while we break bread together.
Friday, November 18th | 6:00pm | Room C-205
No need to register. Please bring an appetizer, salad, main dish, or dessert to share.