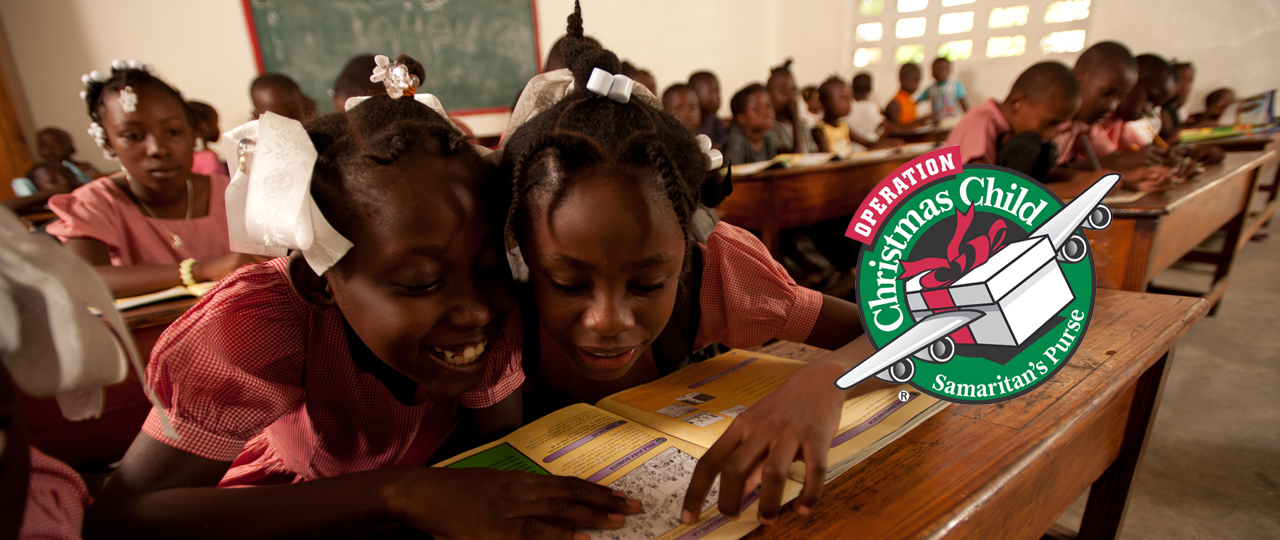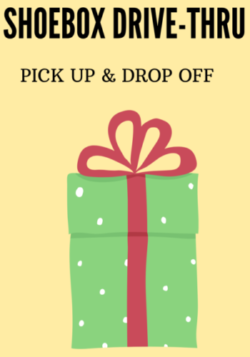 WEDNESDAY, NOV 11 @ 9-11 AM & 5-7 PM
Stop by and pickup empty boxes and/or drop off your filled shoeboxes

Our team will collect your boxes when you pull up in front of the main Family Center Building at NCCC. 
…and for your convenience
Pick up Operation Christmas Child Boxes and packing labels anytime at the table the table in the foyer of the Family Center.
The COVID-19 global pandemic has disrupted everyday life for millions of people around the world. Yet, Samaritan's Purse continues to share the eternal HOPE of the Gospel.
We want boys and girls around the world to know that God loves them and has not forgotten them during this time of fear and uncertainty.
OPERATION CHRISTMAS CHILD is a project God uses to bring kids to Jesus, through evangelism, discipleship, and multiplication. How? Watch full video of "Operation Christmas Child 2020".   Watch short video, 1:02.
Don't let what's happening with Covid-19 in 2020 cause you to neglect that calling. JUST PACK A SHOEBOX!
Here is a video on "How to Pack a Shoebox" with suggested items and also indicating "what not to pack".
Then, drop-off your filled shoebox gifts at the Operation Christmas Child (OCC) table.
Most of all, please pray for the child that will receive your gift. May the Lord prepare their hearts in advance to accept God's gift of salvation.
In case getting out is too difficult for you during this time, you may "Build a Shoebox" online. With just a few clicks, you've blessed a child.
Follow Your Box. Every shoebox needs a $9 donation to provide for collection, processing, & shipping. If you make this donation online, at "Follow Your Box" , you will receive a label to attach to your box. If you have an adhesive label, you can activate it here, as well. After mid-Dec., you can use the " Follow Your Box Look-Up Tool " to discover the destination of your shoebox.
To pick up a shoebox to fill, or to drop off shoebox gifts, or for more information, please visit our OCC table during Sunday services starting Nov. 1. Our Collection Deadline is Sunday, Nov. 22, 2020.
Play "Greatest Journey", a new Bible game for kids. Download for free.