PARENTING
Welcome, parents!  We invite you to attend our upcoming events designed to encourage you and equip you as travel the adventurous journey of parenting.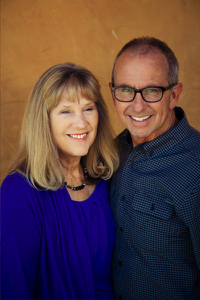 "Raising Big-Picture Kids, Part 3:  "Launching Into Life"
with Mark & Jan Foreman 
Wednesday evening, April 6

Come at 6:30pm for a hang out time with Mark and Jan in The Story Caffe.  Program begins at 7:00pm in the Chapel and will end around 8:30pm.

Mark and Jan Foreman will speak on the unique challenges of parenting your kids through adolescence and launching them into young adulthood. They'll share their own stories and wisdom on:
healthy values when it comes to technology
fostering discernment when it comes to culture
the importance of taking kids to the edge of themselves as they find their purpose
training your kids to influence culture
appropriately parenting a young adult
This event is free and open to the community.  Copies of Mark and Jan's book Never Say No" Raising Big Picture Kids will be on sale that night.
Jr High and High School midweek programs are available during this event with no need to pre-register.  If you have a child 6th grade and under and would like childcare, pre-registration is required below.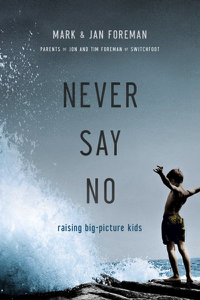 "RAISING BIG-PICTURE KIDS" – PART 2
"RAISING BIG-PICTURE KIDS" – PART 1