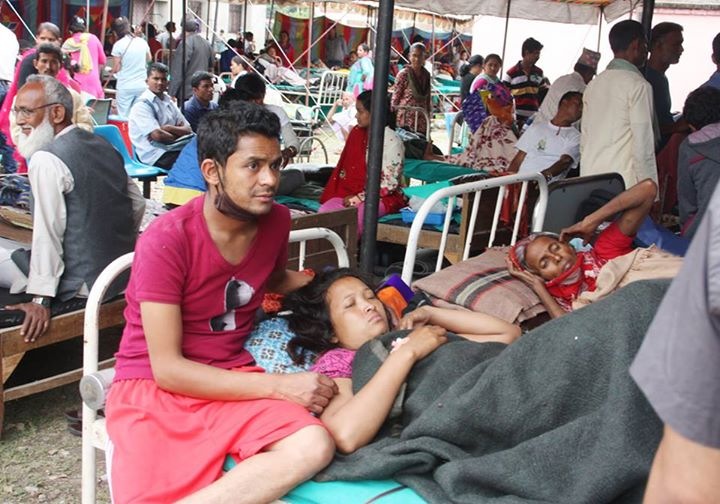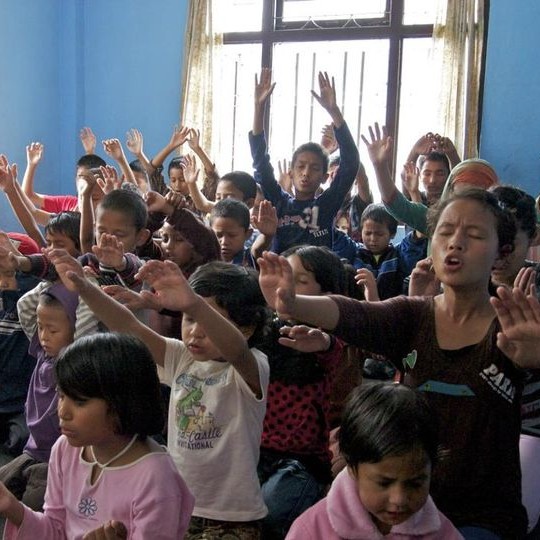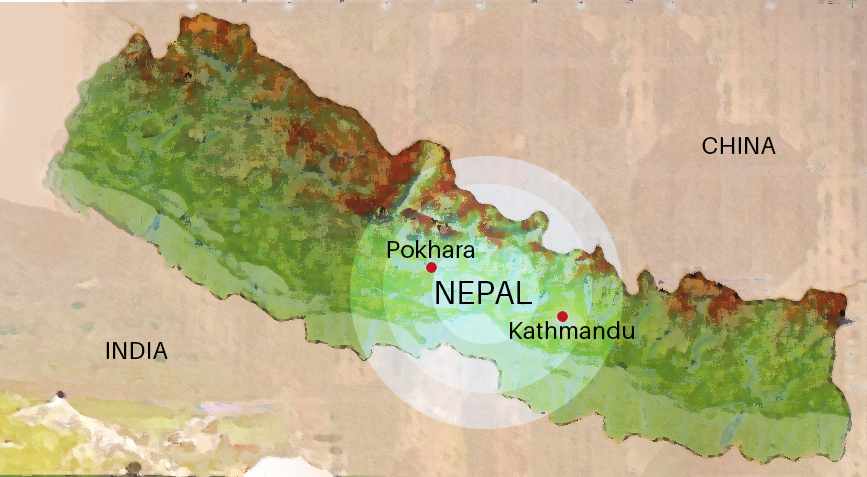 PRAY:
Our God is compassionate and full of mercy, and has called us to mourn with those who mourn.So, it is with heavy hearts we lift up our brothers and sisters who are suffering physical and emotion pain. The whole country of Nepal has entered into a time of emergency response on top of personal shock. We must pray that our God of comfort will send His Comforter to supernaturally meet the Nepali people in their time of need.
ABOUT THE QUAKES:
Emergency officials in Nepal say at least 76 people have died in the May 12 earthquake, which hit as the small country is still coping with a prior quake that killed more than 8,000.
On April 25, a magnitude-7.8 temblor devastated swaths of Nepal. The most recent quake was measured at 7.3, followed by a 6.3 quake half an hour later. Aftershocks continued to strike Wednesday, including at least two that hit shortly after noon, each around magnitude-5.The 7.8 magnitude quake struck an area between the capital, Kathmandu, and the city of Pokhara, the US Geological Survey said.
– In neighboring India 61 people were killed and China's official Xinhua News Agency said 25 people had died in Tibet. Eighteen others were killed in avalanches on Mount Everest.
– Health workers said they feared a major health crisis was unfolding among survivors of the quake who are living in the open or in overcrowded tents with no access to sanitation or clean water.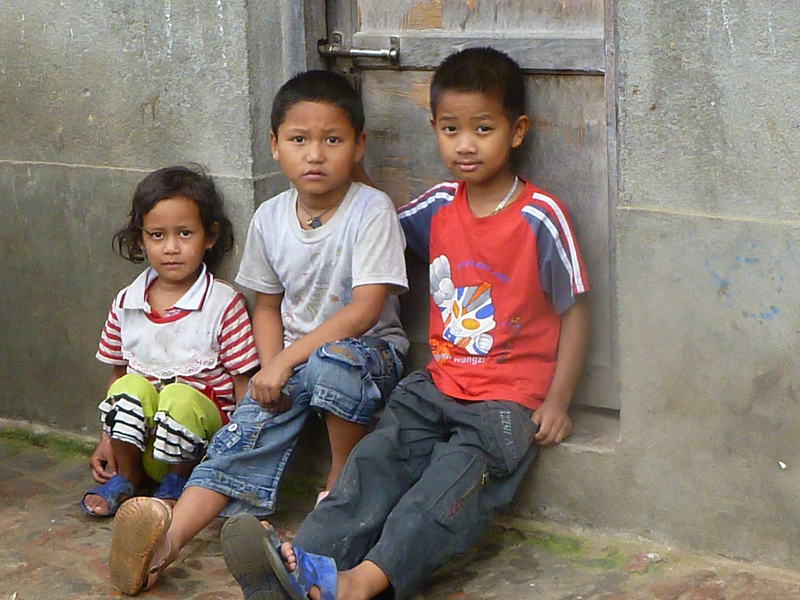 THE HUMAN SIDE OF THE STORY:
With a tragedy of this scale there has been significant social disruption, trauma, and mass displacement. We have confirmed reports that many of our Christian friends and their families have lost loved ones, their homes, their places of business and employment, and their churches. There are critical health and shelter needs, infrastructural projects that will need to be undertaken, and trauma support required in the short, medium and long-term – and it will remain a matter of ongoing assessment for us and our partners. Our commitment is to remain standing alongside them throughout this process. Stand with us as we stand with them.
Learn about our Partners in Nepal

| Global Community Impact

Scroll down to find out more.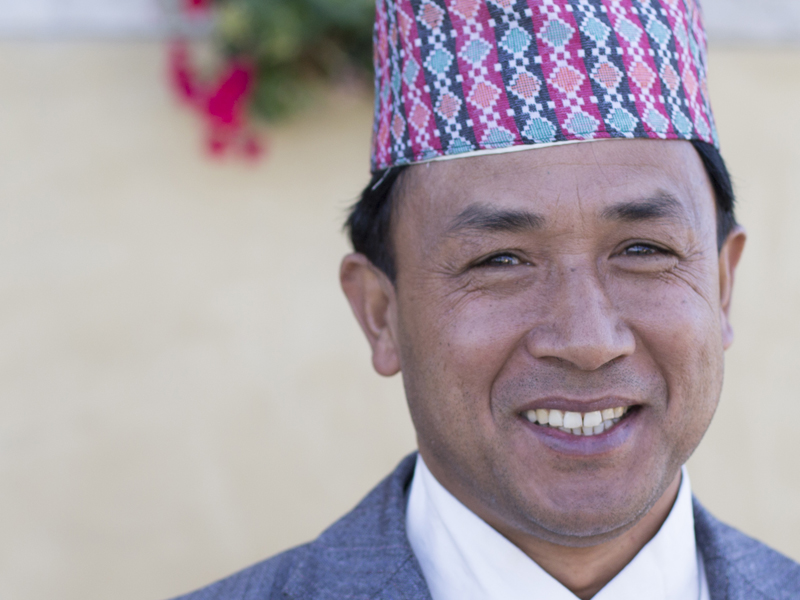 Christian Sports Fellowship, Nepal was born with an aim to reach the Nepalese people through the sports. We work in partnership with the local churches organizing many sports events and tournaments. CSF, Nepal has organized football tournaments, cricket tournaments, marathons, basketball and other events like the KidsGames and Family Games.
Christian Sports Fellowship, Nepal also trains and equips indigenous leaders to use the language of sport to spread the gospel to every region of Nepal. Shyam Awale, a former boxer, leads a young team of athletes who use these soccer tournaments and KidsGames to share the love of Christ. CSFN hosted the first ISC Sports Leadership Training in Nepal, training leaders from all over Nepal, Bhutan and a team from North Coast Calvary Chapel. CSFN dreams of transforming communities in Nepal for the Kingdom of God.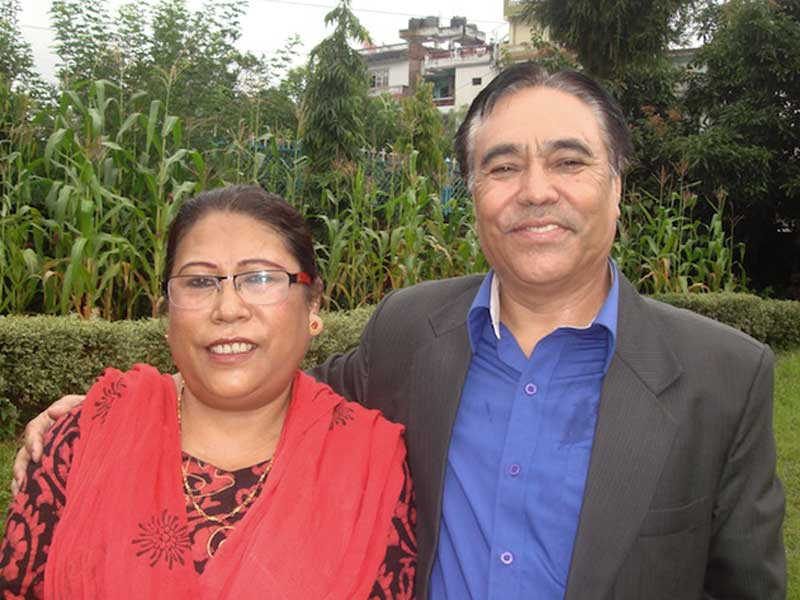 NCCC has a long standing partnership with Sareeta and Sundar Thapa. They are the leaders of the Christian church coalition in Nepal and are currently involved in negotiations with the government for freedom of religion and a national burial ground for Christians. The Bible college trains pastors and evangelists in a three year program. The graduates return to their tribes and villages to plant new churches. ECFN supports and oversees over 300 churches and sustains them with finances and continuing education. NCCC has contributed to the construction of several church buildings and provides continuing financial aid for the children's home in Kathmandu. ECFN also rescues Christian widows who are cast out from their families and villages and girls from sex slavery in India.
"When Darkness seems to hide His face, I rest on His unchanging grace."
Lyrics from the song Cornerstone.