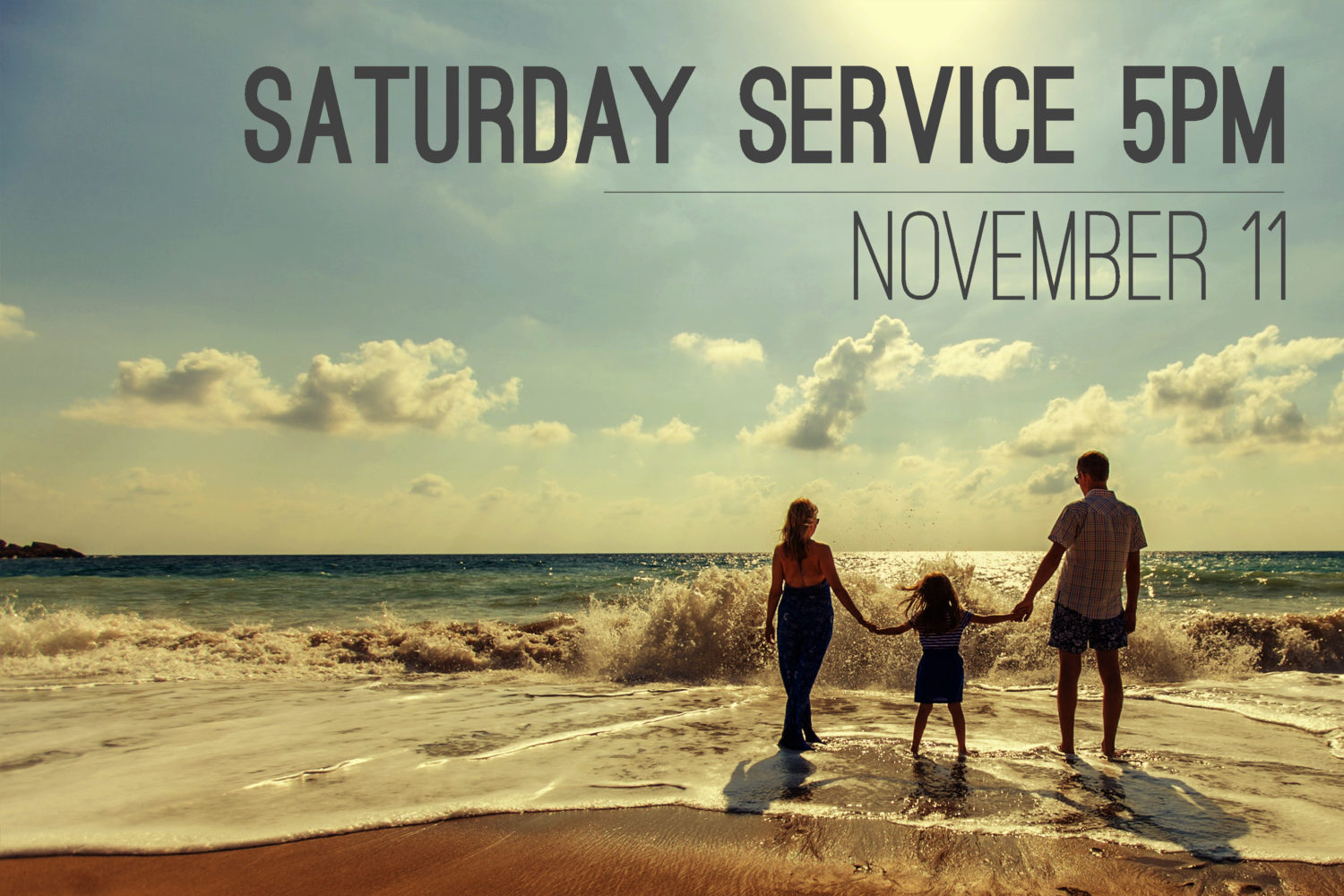 Saturday 5pm Service

Families! We've got a reason to get excited about Daylight Savings this year! On Nov 11, we will be changing with the season and pushing our Saturday Evening service time up to 5:00pm.
Not only are we going to get you and your family out by dinner, but we're also inviting your kids to join us for worship before they go to their classrooms. This could potentially free up your Sunday morning, giving you a full day free with your family! In addition to creating space on Sunday mornings for newcomers to fill.