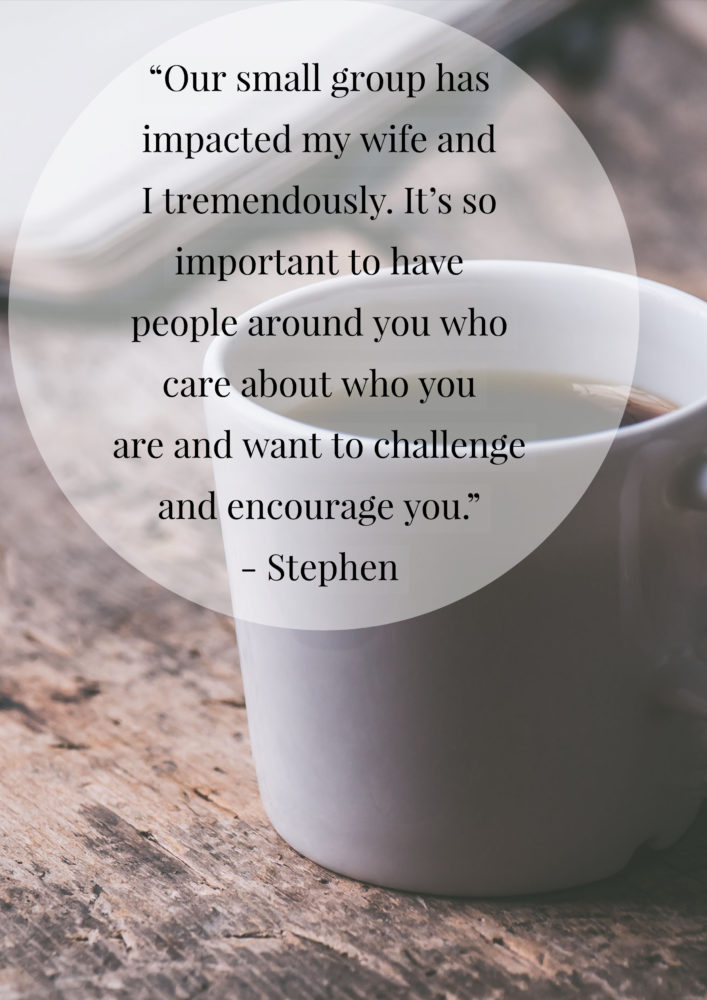 CLICK HERE

to consider creating the type of group that fits your lifestyle/needs.
In striving to meet the needs of an ever-changing culture, we continue to offer a wide variety of small group experiences:
HOME GROUPS
10-Week Groups – Three times each year we provide you with the opportunity to jump into a group for 10 weeks. It's an easy commitment for a wonderful experience, followed by your choice to stay in that group or try another group.
 On going Groups – We have established groups that are open, available and welcoming to you to connect with.
ON-CAMPUS GROUPS 
These are On-Campus Groups are typically larger gatherings of men, women or couples each week that break off into round table studies and discussions based on the weekly live or video teaching.

 
COMMON INTEREST GROUPS
Groups that bring people together around an activity, sport, need or support.