Small Groups online leader's training: session 3
Please email Pastor Jim Doyle to let him know you are beginning this session…Thank you!
Now, let's move to the actual gatherings and gains some insights:
An Example of A Gathering
Welcome & Refreshments (6:45pm – 7:05pm [20min])
Never underestimate the significance of the casual time before and after the Bible Study time. It's key to connect with people in a safe, comfortable environment. Remember to greet everyone when they arrive, be sure refreshments are provided and ask everyone to turn off their cell phones if possible.
Connect with the group for welcoming new members, ice-breaker, announcements and presenting the topic and theme (7:05 – 7:20pm [15min])
The amount of time for this portion of the evening is determined by the
number of new members and the time required for the ice-breaker.
Bible Study and Discussion (7:20 – 8:05pm [45min])
After reviewing the Thinking It Through section in the weekend sermon
outline and the Leaders' Notes come prepared to present questions for
discussion and application. Typically you will be able to move through
6-8 questions during a 45 minute period.
Share & Pray (8:05pm – 8:30pm [25min])
Encourage everyone to pray i sentence prayers, (Romans 8:26-27), but
don't enforce it. Because of time, ask for prayer requests that pertain to
the study that evening, person needs and requests for the church and
country. Occasionally there may be deeper prayer needs. Be sure to
allow extra time for these requests.
FOLLOW-UP
A few days after your first gathering be sure to contact you group members to let them know you're thinking of them and to remind them of the next gathering and what to bring if anything.
LEAD GREAT DISCUSSIONS
The heartbeat of a great group meeting is an interesting discussion. How can you engage members and draw out thoughtful responses?
1. Know the point
Before you begin the discussion, know the big idea that is driving the study each week.
2. Start with an ice-breaker
Helps everyone relax and enter the conversation by asking an interesting question that everyone can answer. A good ice-breaker doesn't have to have a right answer.
3. Create a safe environment
It takes courage to be honest and share at a heart level. Encourage and applaud vulnerable sharing, and it most likely will need to start with you.
4. Stay on course, but be flexible
Rabbit trails, irrelevant stories and random humor can be fun and create shared memories. But when they take the group completely off course, they are not helpful.
5. Involve everyone in the discussion
A healthy group encourages everyone to speak up and share their thoughts as they feel comfortable to do so.
6. Use space well
make sure everyone has a place to sit, is comfortable and free from distractions, and can see one another.
Tips for Groups Leaders
Pray regularly for you group and its members.
Come prepared to learn, grow and to share. Generally the group will respond to the tone of the leader.
Plan out the agenda, but be flexible with your plan and sensitive to the leading of the Spirit.
Think of yourself as the host or hostess of the group. Take time to be sure everyone feels welcome and learn each group member's name.
Convey the confidentiality of the group with the group members and honor it. Remind the group of this on a regular basis. (See Leaders' Tools)
Encourage participation from each member, but don't enforce it. Try to draw out quiet members; don't let compulsive talkers take over.
Serve as a facilitator, not a teacher. You goal should always be to talk less and listen more. Your input should never dominate or communicate that you are the "expert."
Remind your group members regular that there are no "perfect" answers/responses.
Don't be afraid of silence. Someone may be thinking, or you may need to reword the questions or statement you're asking you group to respond to.
Keep the group on track. Tangents are ok if you sense the Spirit is moving the discussion, etc. in another direction. Otherwise, you may need to bring the conversation back on track by posing another question or summarize to give clarity and continuity.
Be a clock-watcher. It's being respectful of group members' time when you start and end on time.
Enjoy the group process. God will honor your commitment.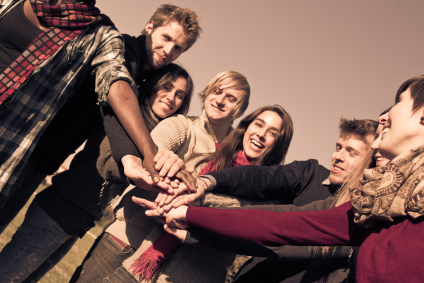 What your group looks like
Once you have a core group of committed group members, then you want to establish what you all want your group to look like: Consider: Your target audience (see "Your Group Members," below), Day of the week you want to meet, Time of the day, The agenda for your group time, Our Group's mission and values, Your ground rules, and What will you begin studying. Note: One option to consider is that in our 10 week groups, we'll be providing sermon-based studies. In other words, your group will dig deeper each weeks message and then at the end of the 10 weeks, you/your group members can decide to stay together or not, and if you are, then you can continue being a sermon-based group or move to a different study.
I encourage you to create a one-page handout, with the above information on it. This will be used in your group's first gathering and then handed out to future members. If you have already launched a group, once you have completed your current study or at an appropriate time, establish a set of ground rules.
Ground Rules Ideas
Build one another up and encourage each other
Opinions must be respected and differences allowed (safe place)
What is shared here, stays here (pertaining to confidentiality and gossip)
Voluntary submission to one another for support, encouragement and accountability
Sharing and prayers must be brief so all everyone has an opportunity to share or pray
Share personally, not from or for others
Listen to hear, not change
Christ is the answer, not group members (avoid giving advice)
It's okay to disagree, but not belittle, judge or become argumentative
Commit to starting and ending on time
Commit to show up regularly as well as the groups social activities and service projects
Commit to praying for one another
Be available to one another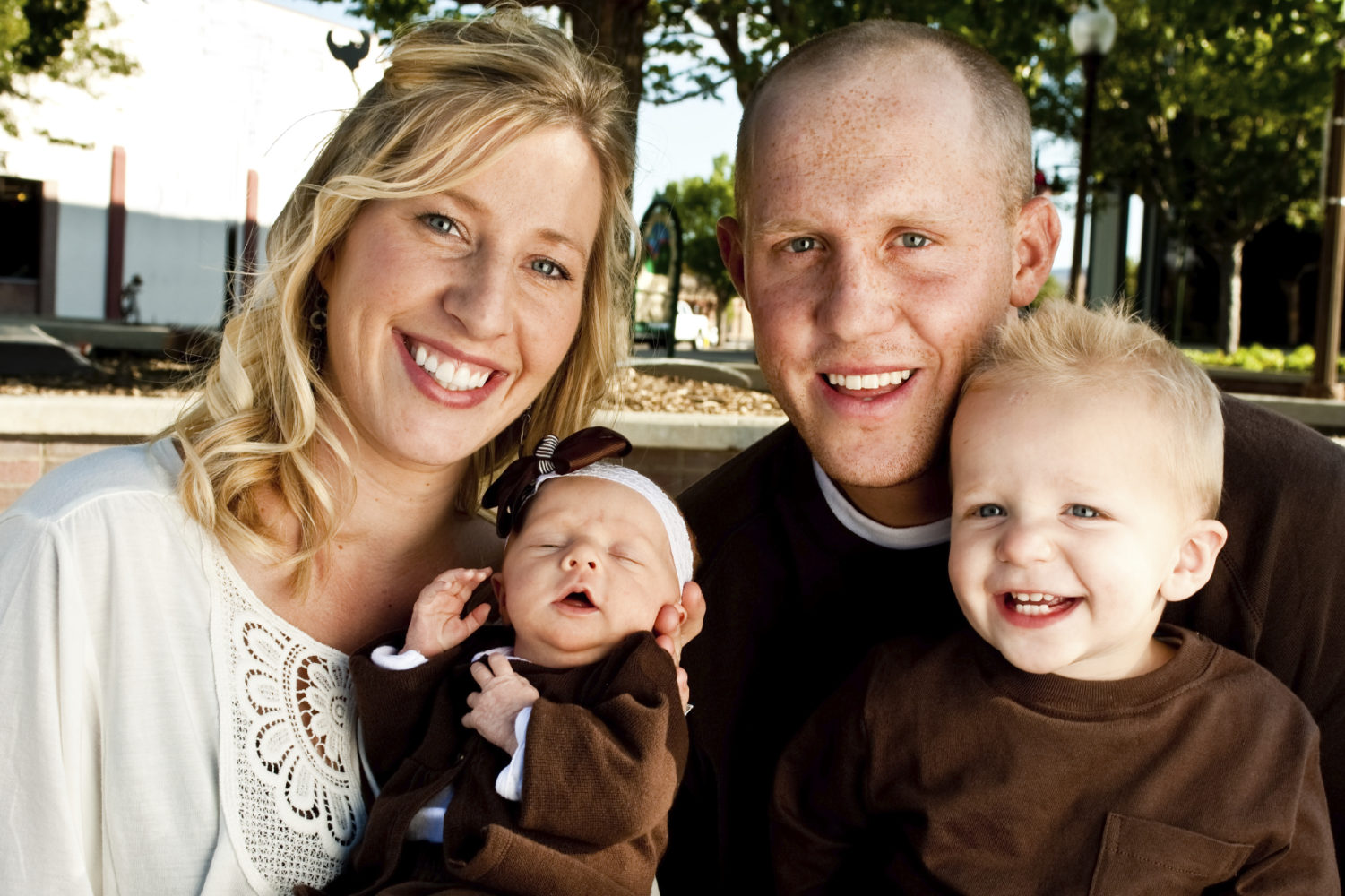 Ideas for Childcare
Each small group must decide to what degree children will be involved. There are many different approaches you might take with your group. You need to think through the possibilities and design a plan that fits your needs. Here are a few possibilities:
Trade off with another group or individual. For example, "I watch your kids on Tuesday night while you attend your group, then you watch mine on Wednesday evening while I go to my group."
If you meet in a home that has a separate large room, one member of the group, on a rotating basis, cares for the children. This allows the children to be involved with part of the meeting (i.e. worship) and then be dismissed.
Hire one or more sitters to care for the children in a home separate from the one where the group meetings are held. Group members, whether or not they have children, participate in the payment of the sitter (e.g., $2 per child per night).
Have periodic "family nights" when the evening is planned with children as the focus (this is their night).
Leave it up to each family to make plans for the care of their children on small group night.
A couple of our current Family Groups have it set up so that on the 1st week, the husbands get together, on the 2nd week, the wives get together, on the 3rd week, the couples get together and bring in a childcare worker and on the 4th week, they have a family BBQ. This way these group only have to pay for childcare once a month.
Ice-breaker ideas
IV. ICE-BREAKER IDEAS:
What is your favorite room in the house and why?
Give everyone some clay or Playdough. Ask them to shape it into something that reminds them of why they came to Christ
As a child, what was your favorite bedtime story and why?
Bring a box of colored pencils or crayons and ask everyone to pick a color that best depicts their mood, and then ask them to explain why?
If you were afforded the opportunity to go back to college, what would you study and why?
Think back to elementary or Junior High school and describe something or someone you feared
What would you most want to be called:
A man/woman of faith
A man/woman of joy
A man/woman of peace
A man/woman of integrity
If you could pick one month of the year and repeat twice, which one would it be?
My favorite thing to do in my spare time
My top 3 wishes
My go-to person for advice or just for a listening ear
My favorite television show and why
The craziest thing I have ever done
The best place I visited when I was younger
My favorite sport and leisure activity
My first job
My first car
My dream job
What I miss most about childhood?
A famous person I met once
A flower, plant or tree that describes me best and why
An animal that describes me best and why
If I could return to college, what would my degree be in this time
The day I'd like to relive the most
If I could say one thing to our president of the U.S., what would it be
What flavor of ice cream describes you best and why?
My hero growing up
My biggest fears I have ever had at any one time in my life
I handle the stress in my life in this way
What Biblical character, other than Christ, are you most excited about seeing one day?