Small Groups online leaders' training: Session 7
Be sure to email pastor Jim Doyle, to let him know you are starting session 7. You may print any of the following information for personal use only.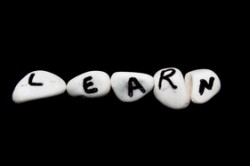 I. Learning Styles
You've covered a lot of ground, and now as you begin to set out to prepare for your group time, there's just a few more areas to consider.
First, you obviously don't want to put anyone in a box confining him/her to one learning stye, but, at the same time, it does help to get a feel for your group members' styles of retention.
So to begin, think about how you learn best?
Here are a few learning styles to consider:
a. Fresh Ideas
This person likes to enter into intensely exciting group dialog to share and gain new insights.
How would you effectively minister to this learning style?
My response:  Be sure to create a healthy atmosphere for group discussion. Stay true to facilitating, rather than teaching so as to not frustrate this person. Again this person loves lively discussion in the context of small groups.
b. Information
This person just wants the facts, concerned more about getting all the information he/she can get.
How would you effectively minister to this learning style?
My response: Be sure to interject the group discussion with deeper insights and details that you have learned during your prep time from the experts on whatever subject you're studying.
c. Touch & Feel
This person wants to experience what is being discussed, in order for it all to make sense.
How would you effectively minister to this learning style?
My response: Be sure to incorporate hands-on learning, like solving a problem, along with real life application. Check out what type of question to ask to draw out specific responses from your group members on the Leader Tools pages.
d. Action
This person wants to do something as a result of the group's discussion.
How would you effectively minister to this learning style?
My response: Be sure to offer opportunities for taking the group's discussion and turning it into mission (service) for Christ.
e. Watch
This person responds to dialog through visual aids.
How would you effectively minister to this learning style?
My response: Be sure to use DVD's, handouts, articles, newspapers, etc. in your group's discussion.
Not only do we want to create variety in our approach to learning and growing in God's Word, but we also want to practice giving our lives away. To this end, here are some thoughts on giving our lives away: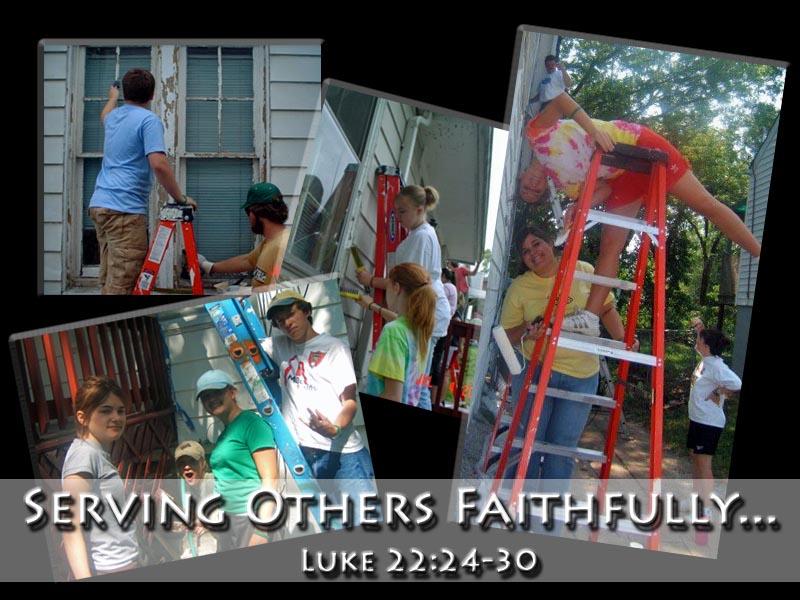 "Jesus never called us to be believers. He calls us to be followers, who believe."  Mike Erre
"These days, arguments for Christianity center on the removal of intellectual doubts and addressing felt needs. Following Jesus is primarily about just that: Following. Not just saying or singing or trying. Not just talking a good spiritual game. But actually, through God's grace, loving as Jesus loved, living as Jesus lived, and teaching as Jesus taught."  John Piper
In Acts 10 and Galatians 1, Peter needed to be reminded, not only of the message of Jesus Christ, but also His mission. Likewise, you and I need to put the profound and simple power of the gospel on display through our lives.
Being one of our Small Group values, we are continuing to develop the awareness of needs in our community and provide opportunities for small groups and/or individuals and families to serve outside of our church walls. Giving your lives away both inside and outside of your group's regular gatherings needs to be a vital component of the life of your group.
This is what being missional is all about. Showing people Jesus through your life, your service, and your winsome words as you go about your life. God has sent us out into our jobs, our kid's and our sports teams, our kid's schools, our neighborhoods, and they places we do business. The key is that we see those natural places where we live, work, and play as God ordained opportunities to shine the love of Christ into. It doesn't matter who we are or where God has placed us. He wants to shine in and through us.
To this end, here are 2 questions to ponder:
"Do people see Christ in you?" (Missional impact)
"Do you see Christ in others?"  (Missional heart)
Okay, so what makes a small group missional? (Transfomed Lives, Transforming our World)
1. Group members have bought into a vision for reaching others. Think about who is on your list?
2. Group members have committed to growing in Christ individually and as a group.
3. Group members have been prepared (emotionally, spiritually & practically) leading up to each outreach.
4. Group members have created and will execute a follow-up plan for each outreach.
"We were delighted to share not only the gospel of God, but our lives as well because you have become so dear to us."
I Thess. 2:8
III. One-Verse Evangelism
As you know, there is no one best way in your approach to sharing the Good News of Jesus Christ with others. But, at the same time, we recognize the fact that you may only have a brief moment to share the Gospel. With this in mind, here is an approach using Romans 6:23, which really encompasses the basic truth of the Gospel.
One-Verse Evangelism is a simple, interactive way to share Christ's love conversationally and visually. It is based on asking questions and sharing. It's easy to learn because it uses just one verse. One-Verse Evangelism is also sensitive to peoples' busy schedules because it can be shared in just 10 or 15 minutes.
Here's a brief look at how it works. Let's say God's leading you to share the Gospel with your neighbor, Jeff. Write out Romans 6:23 on a piece of paper or a napkin: "For the wages of sin is death, but the gift of God is eternal life in Christ Jesus our Lord" (NIV). Then put your Bible away. Ask Jeff if he would like to see a simple picture based on this verse that will explain God's relationship with people.
Circle the word "wages" and ask, "How would you feel if your boss refused to pay you the wages that were due to you?" Deep down, we all know that it is only right that we get what we deserve. Similarly, we earn wages from God for how we have lived our lives.
Draw a circle around "sin," asking your friend what he thinks when he hears this word. You might explain that sin is more an attitude than an action. It can be either actively fighting God or merely excluding Him from our lives. You can ask, "Has God ever seemed far away?" If he says "Yes," add that that's one of the things sin does-it makes God seem far away. Now draw two opposing cliffs with a gap in between.
Circle the word "death" and ask what thoughts come to mind. Explain that death in the Bible always means some kind of separation.
While circling the word "but", mention that it is important because it means that a sharp contrast in thought is coming. What we have just looked at is bad news; what follows is good news.
Draw a circle around the word "gift". Ask, "If wages are what a person earns, then what is a gift?" Remind your friend that someone must purchase every gift.
Circle the phrase "of God" and explain that the gift you are talking about is free. It is from God Himself. It's so special that no one else can give it. Ask, "How do you feel when someone gives you a special gift?"
Circle the two words "eternal life" next, and then ask, "How would you define these words?" Contrast one side of the cliff, death, with the other side, eternal life. Ask, "What is the opposite of separation from God?"
Draw the words "Christ Jesus" so they create a bridge between the two cliffs. Help your friend to consider that every gift has a giver, and only Jesus Christ can give the gift of eternal life.
Write the word "trust" over the bridge you just drew. Explain that friends trust each other, and tell your friend that Jesus wants a trusting friendship with him. All he has to do is admit that he is responsible for the "sin" of either fighting or excluding God from his life. That is what trust means-trusting that Jesus wants to forgive us for rejecting Him from our lives. At this point, you can ask him if he wants to start a relationship with God that will last forever. If he says "Yes," invite him to pray a short prayer in his own words, asking Jesus to forgive him.
Close by reminding him that this simple illustration shows what God is like: Someone who really cares about people, especially him. Invite him to read all about it in the Bible, perhaps beginning in the gospel of John.
Adapted with permission from One-Verse Evangelism, copyright 2000 Randy D. Raysbrook.
Key Actions Steps to Evangelize
1. Develop a relationship. The person you are sharing with must trust you and find you credible.
2. Share your story. The gospel can be difficult to understand for those who do not believe in its applicability and relevance. The easiest way to make it relevant and understandable is to share how it has affected your life. If you want, you can follow the key elements in Paul's testimony in Acts 26.
a. Lead-in (verses 2-3)
b. Before he was a follower of Jesus (verses 4-11)
c. How he became a follower of Jesus (verses 12-20)
d. After his conversion (verses 21-23)
e. Closing comments (Verses 24-29)
As you share, weave in the gospel message, Jesus' message, His death, burial,
and resurrection.
3. Memorize key Bible verses. (i.e. – Romans 3:23; 6:23; 5:8; John 3:16; Ephesians 2:8-9; 10:9-10)
4. Provide a Bible, resources and place or person besides yourself that the person can connect with to talk more about the Lord.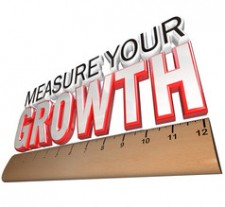 IV. Measuring Growth
Finally, as your group begin to develop and then after that on a periodic basis, you'll want to measure the growth of your group. Keep in mind that your assessment will obviously be mostly subjective. However, it will still give you an opportunity to praise God for all the growth and hopefully an ear to hear what He wants you to give more attention to.  You're also encouraged to bring your spouse and group members into this dialog.
Here are some areas to consider:
a.  Group members are growing in their personal relationships with Christ based on what you observe.
b.  Group members are taking on various responsibilities according to the needs of the group and/or their own strengths, gifts and passions in serving the Lord.
c.  Group members are living out the group's values within the context of your group. (Remember Session 1)
d.  Group members are actively engaged in all parts of your group, (Worship, prayer, Bible study, fellowship, activities, and service).