the arts
The Arts have long been a natural and expressive component of our faith. We acknowledge that all things have been crafted and created according to God's good pleasure and in our desire to draw nearer to Him, we too create.
Here at NCCC our purpose is to utilize our gifts to glorify God and communicate the Gospel.
Our emphasis in 2022 is the glorifying of Christ, the encouragement of Creativity, the bonding experience of Community and the possibility of future Collaborations.
Personal development and staying connected to artists that you know is extremely important to us. This ministry allows fellow believers to grow, create and reach out together. Whether you are a Beginning, Re-emerging or Professional artist…we welcome you!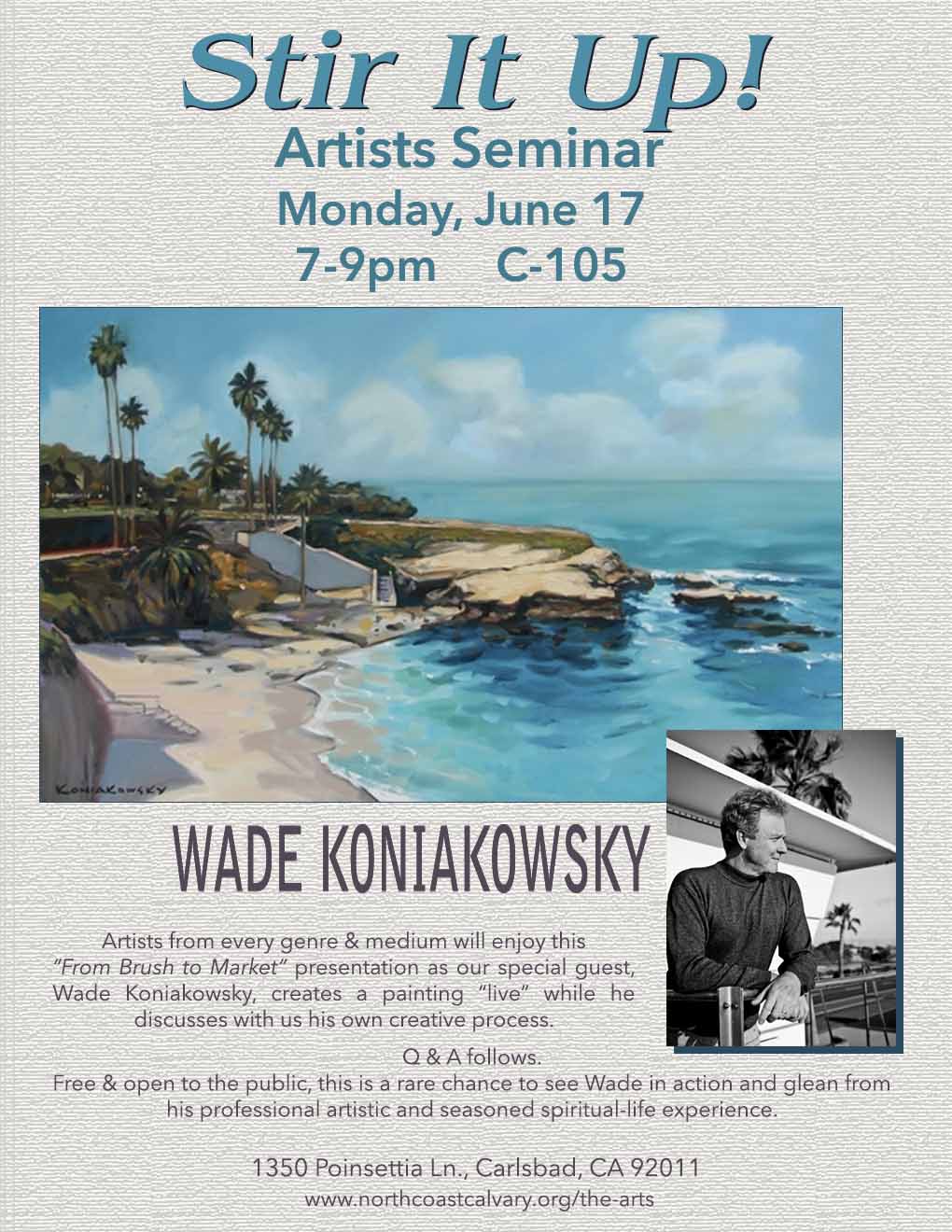 Stir It Up!
Wade Koniakowsky
Monday, June 19, 7-9 PM, C-105
Artists from every genre & medium will enjoy this  "From Brush to Market" presentation as our special guest, Wade Koniakowsky, creates a painting "live" while he discusses with us his own creative process.
Q & A To Follow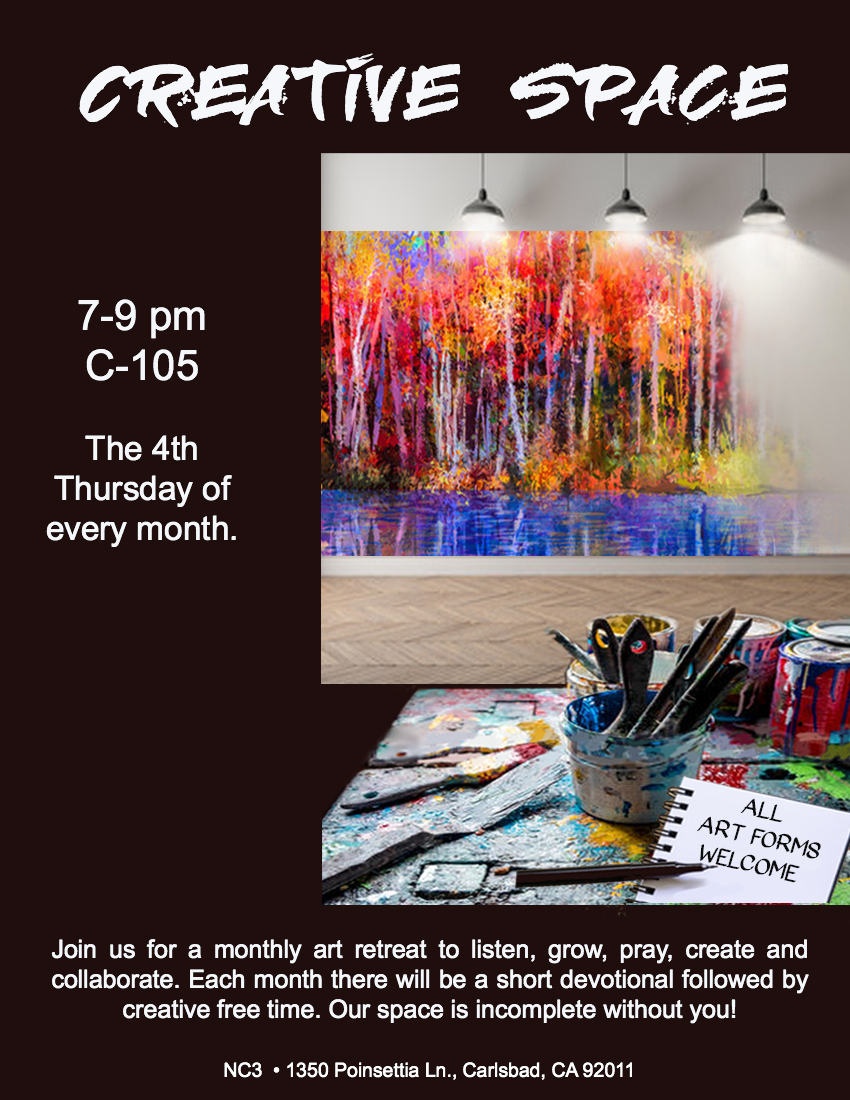 Creative Space
Every 4th Thursday, 7-9 pm. C-105
Join us for a monthly art retreat to listen, grow, pray, create and collaborate. Each month there will be a short devotional followed by creative free time. Our space is incomplete without you!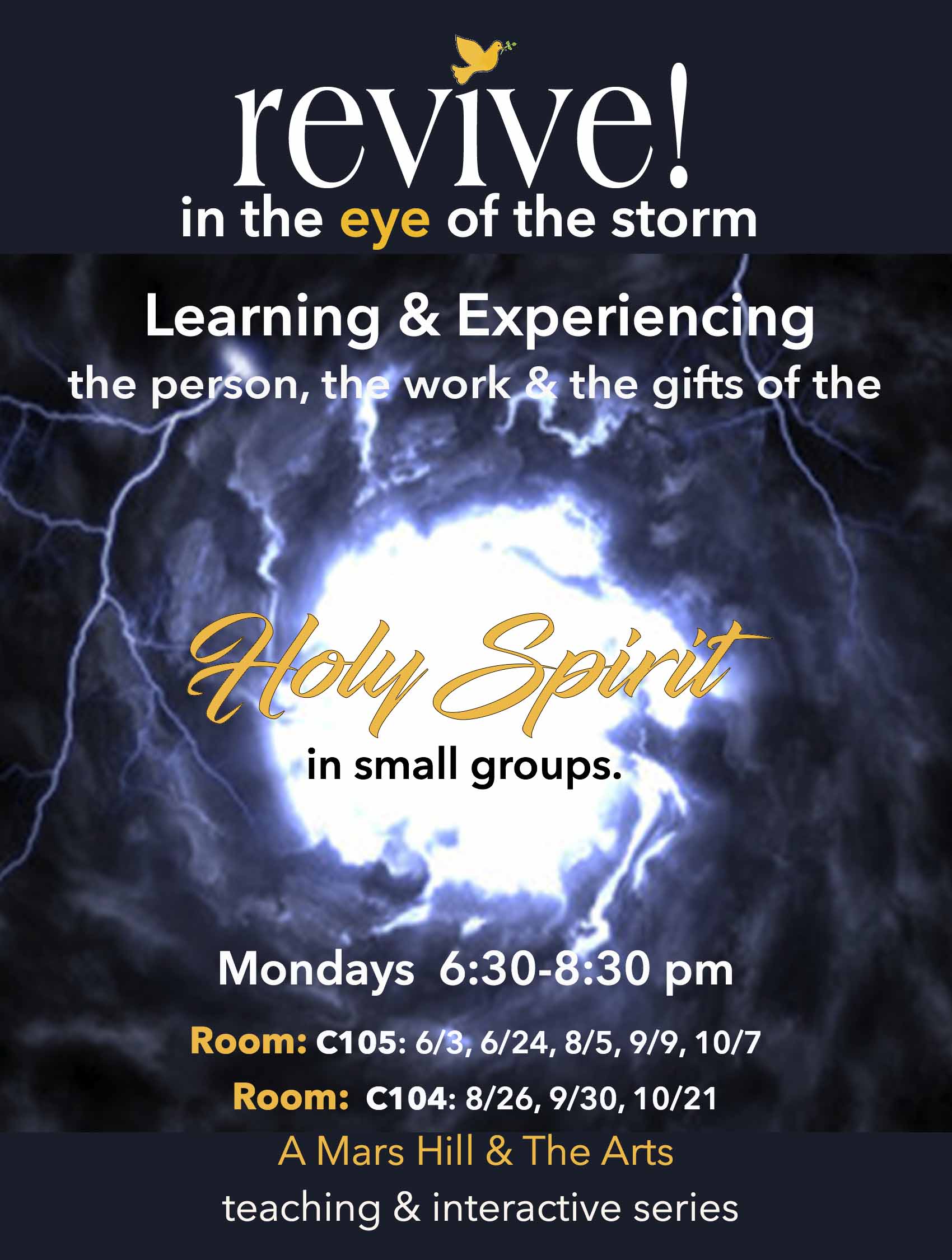 revive! 
in the eye of the storm
Mondays  6:30-8:30 pm
C105: 6/3, 6/24, 8/5, 9/9, 10/7
C104: 8/26, 9/30, 10/21
Learning & Experiencing the person, work & gifts of the Holy Spirit in small groups.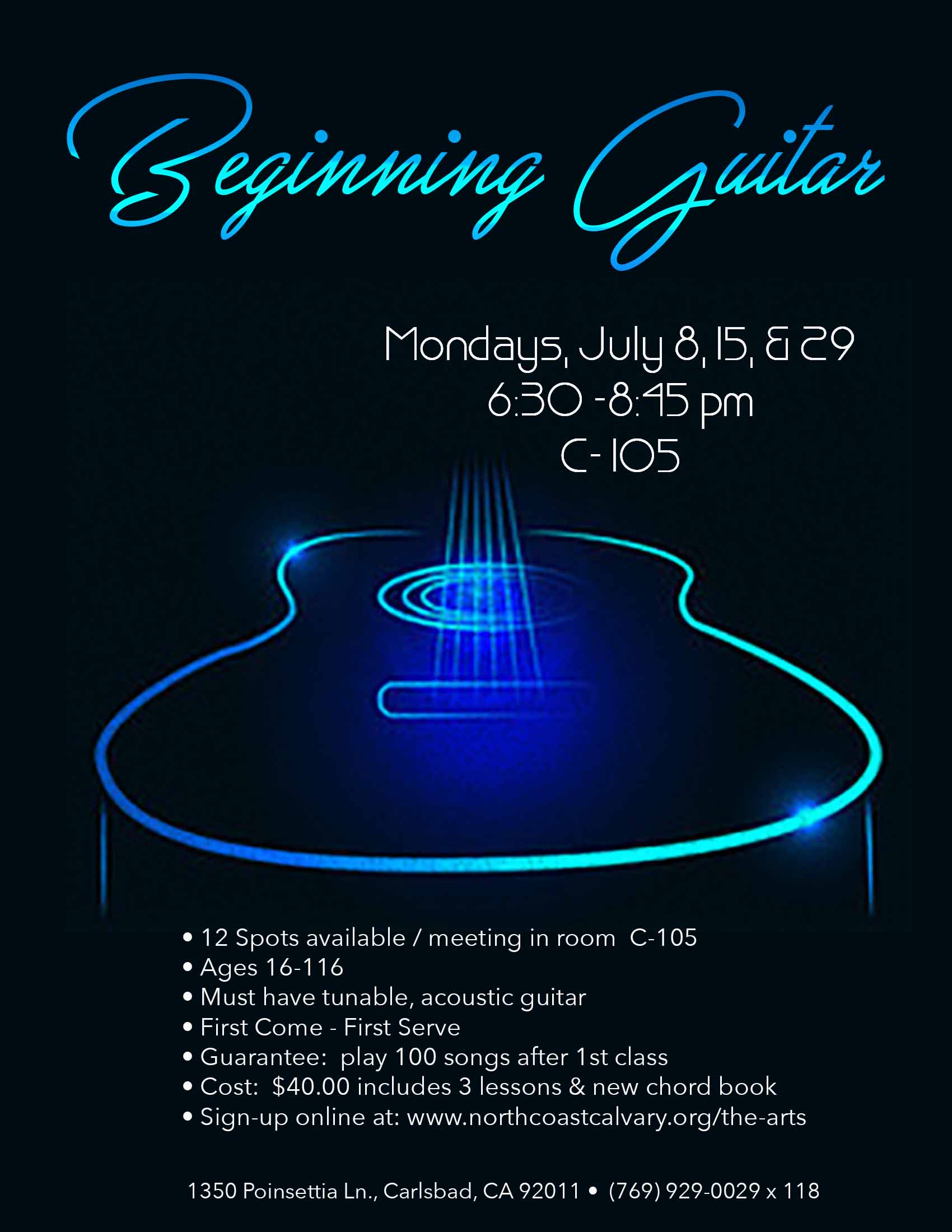 Beginning guitar
MONDAYS

, 

July 8, 15, & 29
6:30 – 8:45 PM – C105
12 Slots Available.
Sign-up Online:  Here
IN MY WHEELHOUSE
DINNER & SHOW. FRIDAY, JULY 19
DINNER:  5:30-7:00 PM
SHOW:  7:10 – 8:30 PM
Purchase Tickets Here
barbra.laughlin@northcoastcalvary.org