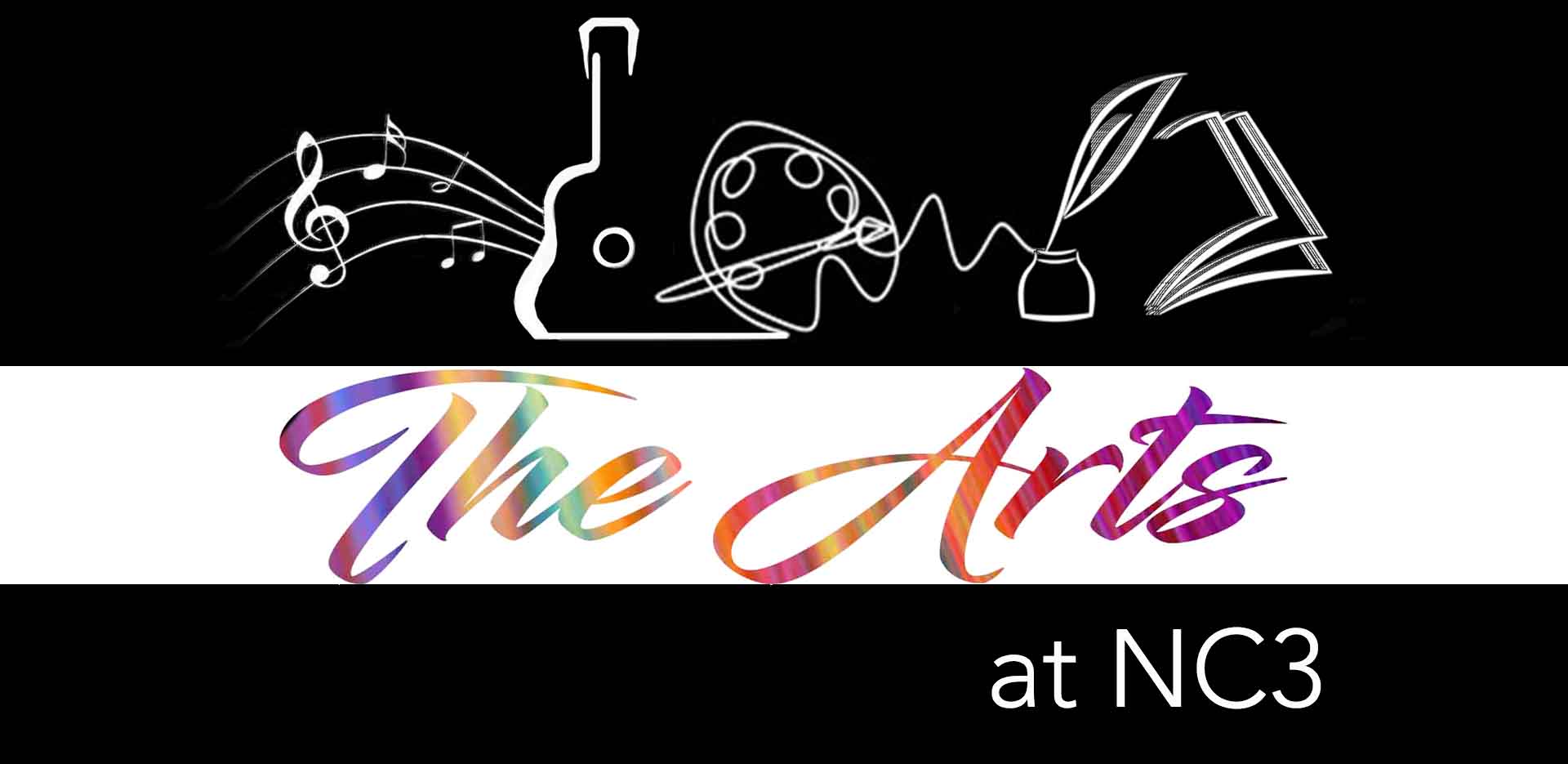 2022 Giving Opportunity:
For the first time you will be able to donate directly to the Arts ministry at NCCC.
Thank you so much for your generosity of gifts and offerings throughout 2021. You've made our weekly, monthly and annual events possible.
Our emphases in 2022 will be: Christ / Creativity / Community / Classical Training / Collaboration
Have a Blessed 2022!
Arts & Mars Hill 2022 Kickoff
Monday, Jan. 31st – Story Caffe 6:00 – 8:00pm
Welcome Dinner
Vision & Direction
Schedule & Preview
Volunteer Opportunities
In this new season at NCCC join us in prayer for our leadership, The Art Panel & The Mars Hill Team.
Our emphases in 2022 for the Arts will be on: Christ, Creativity, Community, Classical Training & Collaboration.
Our emphases in 2022 for Mars Hill will be on: Apologetics / Critical Issues of the Day / Equipping the Saints / Tactics in Conveying the Gospel.
Open Mic Night
Monday, Feb. 7th – Story Caffe 6:30 – 8:30pm
Musicians (originals & covers), poets, dancers, comedians, writers, spoken-word & visual artists
All genres & mediums welcome
Open to the public
Provided: PA system with mics, direct boxes & 1 keyboard
Permitted: Personal pianos/keyboards
Available: Food & beverage in the Caffe
Registration required
The Arts
The Arts have long been a natural and expressive component of our faith. We acknowledge that all things have been crafted and created according to God's good pleasure and in our desire to draw nearer to Him, we too create. Here at NCCC our purpose is to utilize our gifts to glorify God and communicate the Gospel. Our emphasis in 2022 is the glorifying of Christ, the encouragement of Creativity, the bonding experience of Community and the possibility of future Collaborations. Personal development and staying connected to artists that you know is extremely important to us. This ministry allows fellow believers to grow, create and reach out together. Whether you are a Beginning, Re-emerging or Professional artist…we welcome you!
OUR FINE ART EXHIBITS INSPIRE ALL AGES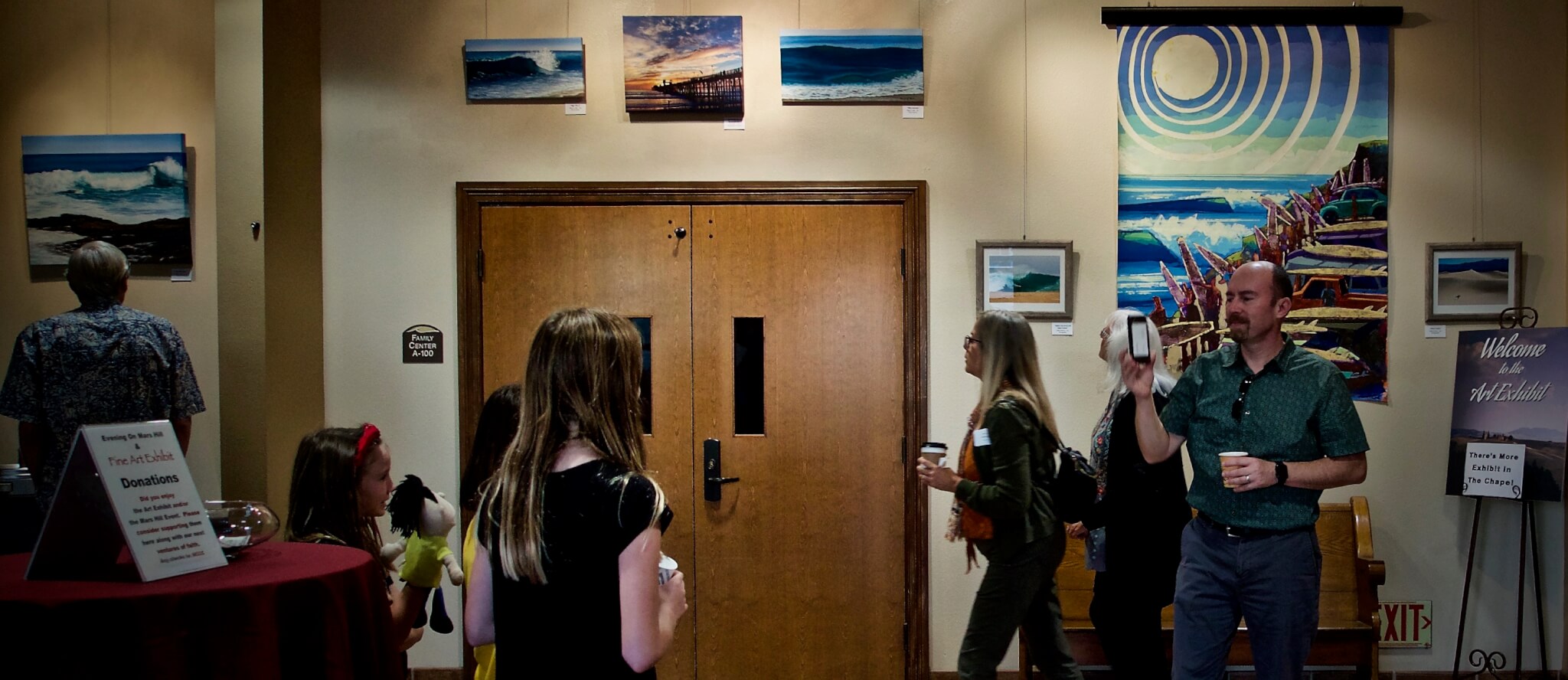 WE ENCOURAGE WRITERS, PERFORMERS & VISUAL ARTISTS by hosting
EXHIBITS, OPEN MIC NIGHTS, MUSIC EVENTS, SEMINARS & MORE.
Important Details for the Virtual Exhibit
Best Experience Alert!
This exhibit works best in either FireFox or Google Chrome search engines.
Once the exhibit is launched, in the upper right hand corner there are setting controls to:
Adjust music volume

Adjust graphics fidelity to "best"

View exhibit full screen.

Chat with other visitors who are viewing the exhibit at the same time as you by clicking the chat bubble in the lower right hand corner.
New Video Release of our 2 hour "Recollections" Worship Event
Check out the video link below to experience this unique worship event recorded live in The Old World Chapel at North Coast Calvary Chapel in Carlsbad, CA.  You can watch, send to friends or download the event. Please encourage others, through your social media connections, to enjoy this special evening. Click Here to watch video.
Opportunities to Serve
HOSPITALITY/HOSTING/FUNDRAISING EVENT SUPPORT