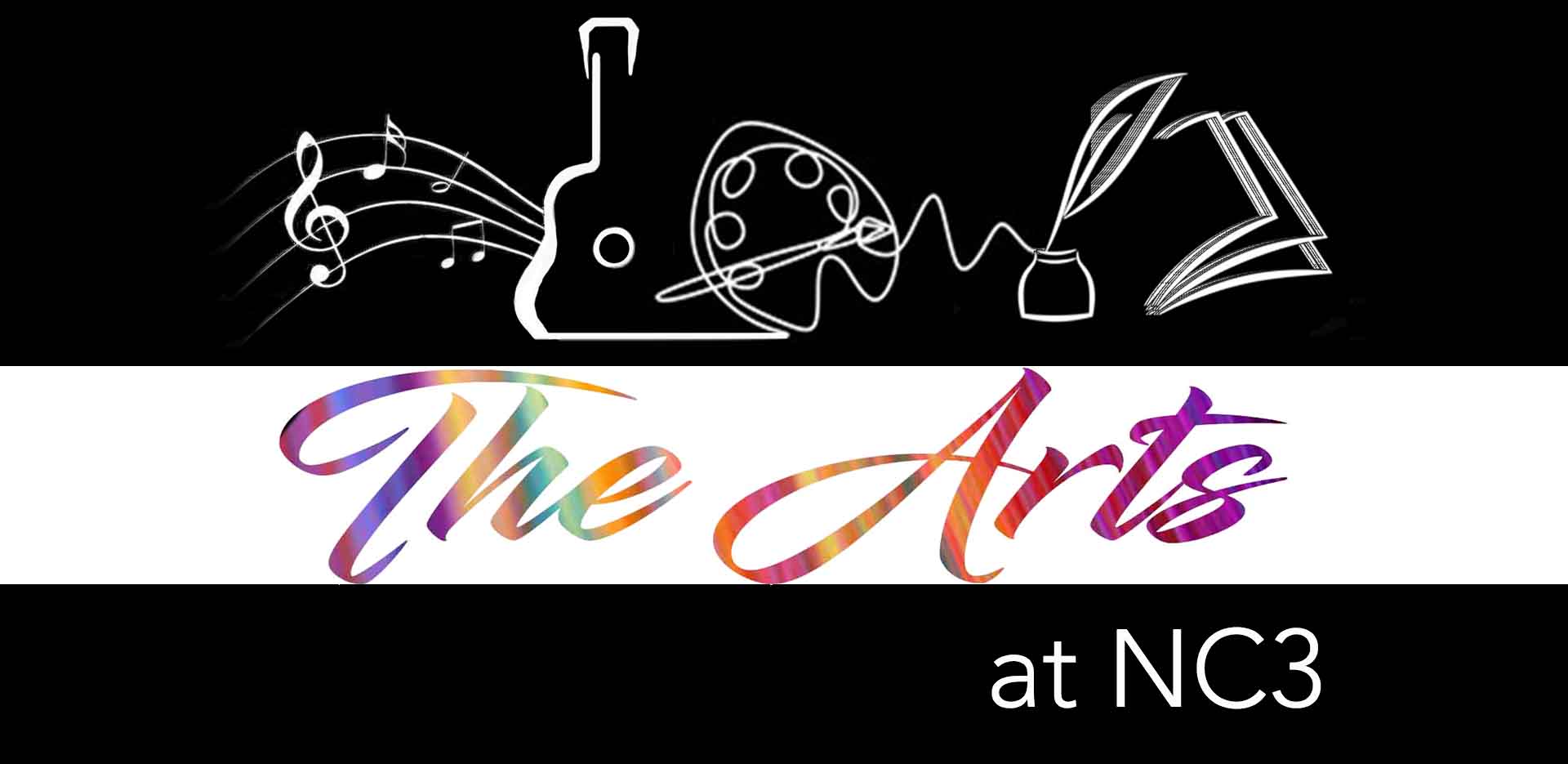 The Arts
The Arts have long been a natural and expressive component of our faith. We acknowledge that all things have been crafted and created according to God's good pleasure and in our desire to draw nearer to Him, we too create. Here at NCCC our purpose is to utilize our gifts to glorify God and communicate the Gospel. Our emphasis in 2022 is the glorifying of Christ, the encouragement of Creativity, the bonding experience of Community and the possibility of future Collaborations. Personal development and staying connected to artists that you know is extremely important to us. This ministry allows fellow believers to grow, create and reach out together. Whether you are a Beginning, Re-emerging or Professional artist…we welcome you!
OUR FINE ART EXHIBITS INSPIRE ALL AGES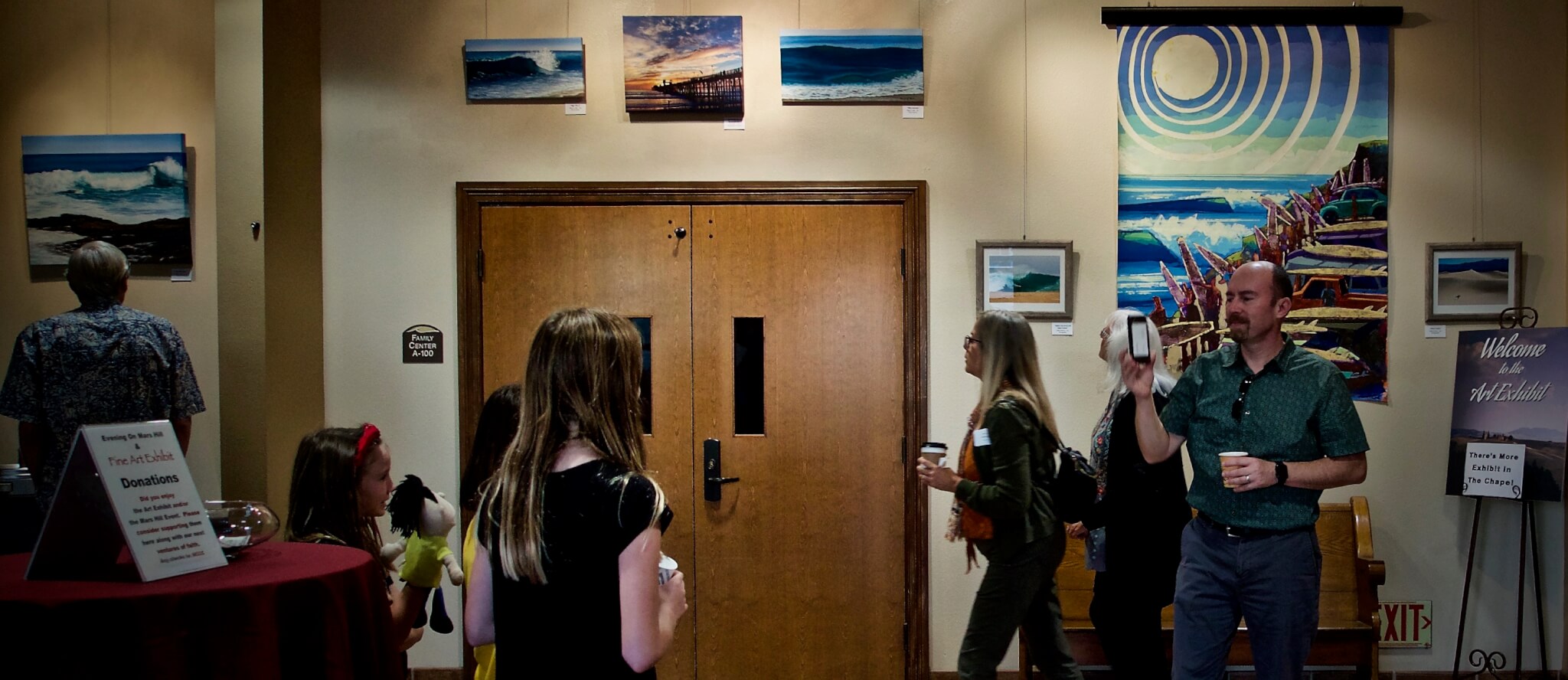 WE ENCOURAGE WRITERS, PERFORMERS & VISUAL ARTISTS by hosting
EXHIBITS, OPEN MIC NIGHTS, MUSIC EVENTS, SEMINARS & MORE.
The Tale of Three Trees
Fri. Dec. 2, 2022
5:00, 5:30, 6:00, 7:15pm, the Chapel
Video Archive Coming Soon! 
Stir it Up! Writers Seminar
Mon. Nov. 14, 2022
7-9pm, Room C-105
"What Makes Great Writing? And what do we do with it?"
Panel Speakers: Wendy Hinman, Cindi McMenamin, Joel Ryan
EVENING ON MARS HILL
FRIDAY, MAY 13, 2022 7-9PM FAMILY CENTER
"ART AS A CHRISTIAN APOLOGETIC"
GUEST SPEAKER: DAVID RUSSO
HOST: CHUCK BUTLER
Video Archive – Click Here. 
Important Details for the Virtual Exhibit
Best Experience Alert!
This exhibit works best in either FireFox or Google Chrome search engines.
Once the exhibit is launched, in the upper right hand corner there are setting controls to:
Adjust music volume

Adjust graphics fidelity to "best"

View exhibit full screen.

Chat with other visitors who are viewing the exhibit at the same time as you by clicking the chat bubble in the lower right hand corner.
New Video Release of our 2 hour "Recollections" Worship Event
Check out the video link below to experience this unique worship event recorded live in The Old World Chapel at North Coast Calvary Chapel in Carlsbad, CA.  You can watch, send to friends or download the event. Please encourage others, through your social media connections, to enjoy this special evening. Click Here to watch video.
Opportunities to Serve
HOSPITALITY/HOSTING/FUNDRAISING EVENT SUPPORT