OUR VISION CONTINUES
The heartbeat of North Coast Calvary Chapel is to help people grow in their relationships with God, build community, and share the love of Jesus. It has been a year of transition in our church but our vision remains the same. We are transformed people, transforming our world and God is at work in incredible ways.
As we approach the end of 2022, our number one objective is to strengthen our financial foundation in order to continue building into the future. As I've been sharing during weekend services this fall, our giving is currently down 10% from our typical operating budget. We are seeking God together to fill that 10% gap so we can begin dreaming for what's ahead in 2023. We have two goals for reaching our financial objective: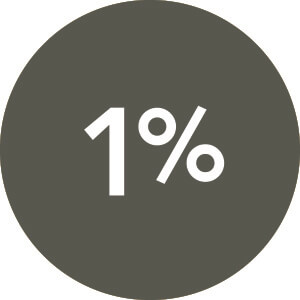 GOAL 1:  1% MORE
If everyone in our church gives 1% more, together we can easily cover our ongoing budget.

If you currently give, would you consider giving 1% more? If you haven't begun giving yet, we ask you to join in as a recurring giver. With everyone participating, we will meet our standard operating budget through regular, recurring giving. A little from a lot goes a long way. Give now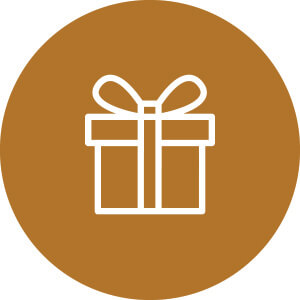 GOAL 2:  RAISE $750k
We are targeting a goal of $750k for special year-end giving to bridge the gap in our 2022 budget.
You can give a one-time gift or extra donation to help us reach our goal of raising $750k in special year-end giving. Make a donation
WILL YOU INVEST WITH US?
I know there are many worthy causes you can give to at the end of the year, but I believe the core priority should be the local church, meeting needs and sharing the love of Jesus right here in our community.
Will you invest with us through your giving and your prayers? I can't wait to see all that the Lord will do in 2023 through the generosity of our church.
A little from a lot goes a long way.


Ways to Give
Text to Give
Text NCCC to 77977
Mail Checks
1330 Poinsettia Lane, Carlsbad, CA 92011
FINANCIAL INTEGRITY & ACCOUNTABILITY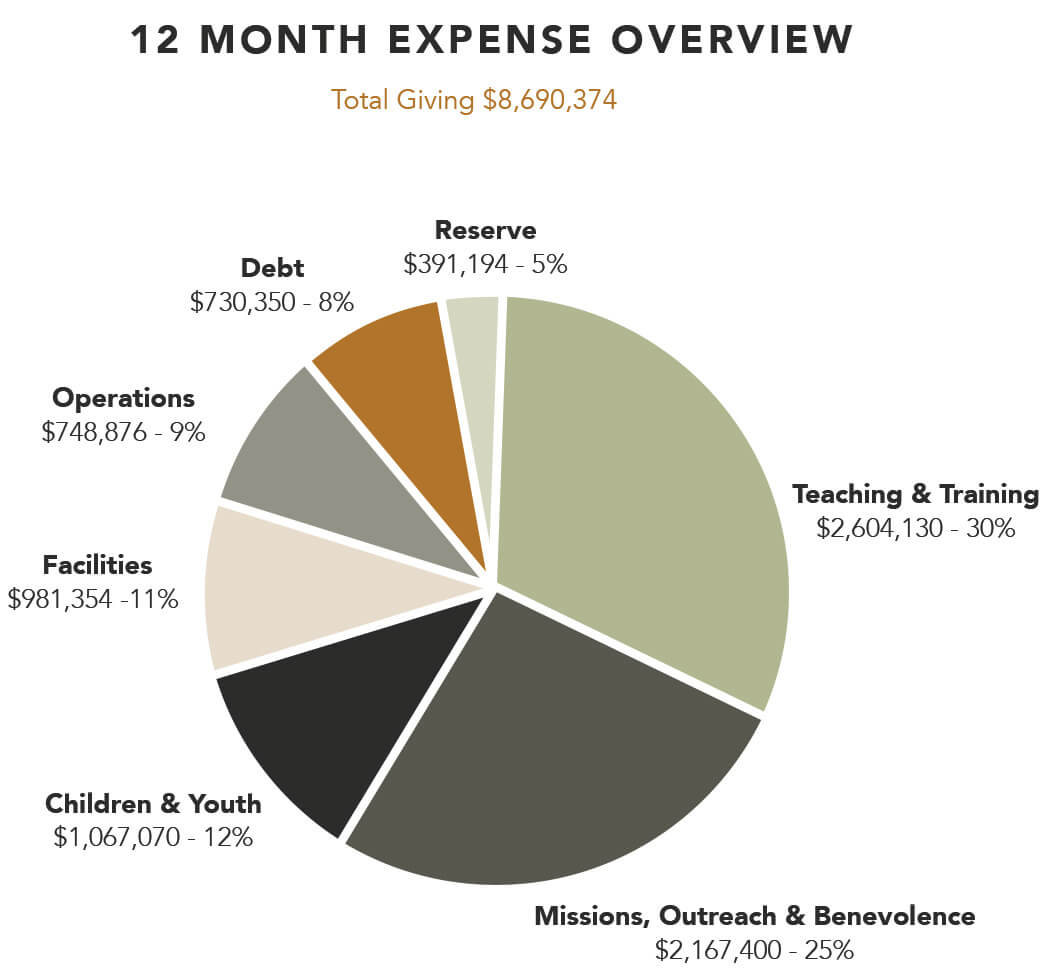 We value responsibility and transparency in stewarding the church's finances and your giving. For over 25 years we have chosen to complete an annual accounting audit through an independent agency. If you would like a copy of the most recent audit, please email our Controller, Sherry Henry.
For financial transparency we like to provide a summary of our expenses so you can see where your giving goes. This chart represents a 12-month expense overview.

We appreciate your generosity and faithful giving over the past year. If you are planning to make a year-end contribution, it must be received online, in the offering, or postmarked, no later than Dec 31, 2022 in order to qualify for a 2022 tax deduction. For stocks, special donations, or address updates, please email sherry.henry@northcoastcalvary.org.