THE HARVEST PARTY IS BACK.
Friday, October 29, 2021
TEXT OUT THIS INVITE
Right-click and save this image (press and hold on a mobile device) and then text it to others as an invitation!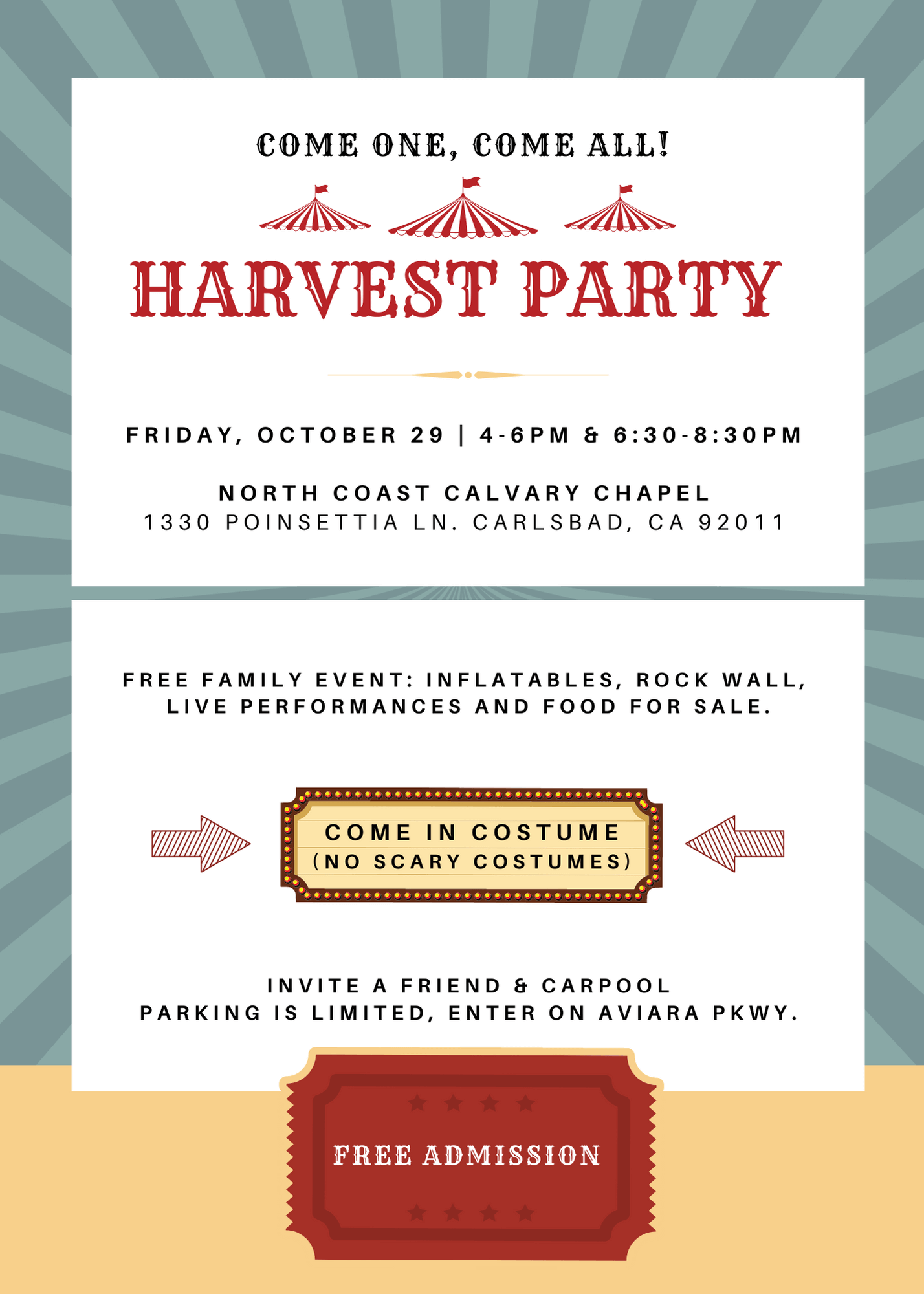 VOLUNTEERING AT HARVEST PARTY
It takes about 250 volunteers to make Harvest Party run! We need anyone willing atattend to a jumpie or inflatable ride, run a carnival game, deliver candy, serve food, greet visitors, do set-up and tear down, and more! Adults and teens can volunteer, and there are three shifts: 3:30-5:30, 5:00-7:00, and 6:30-8:30 (last shift is usually the biggest need). Once you register online, we will be in touch with you about placement and more specific instructions on your role. THANK YOU in advance for helping us make this year's Harvest Party a success!
(760) 929-0029 x161
1330 Poinsettia Lane, Carlsbad, CA  92011