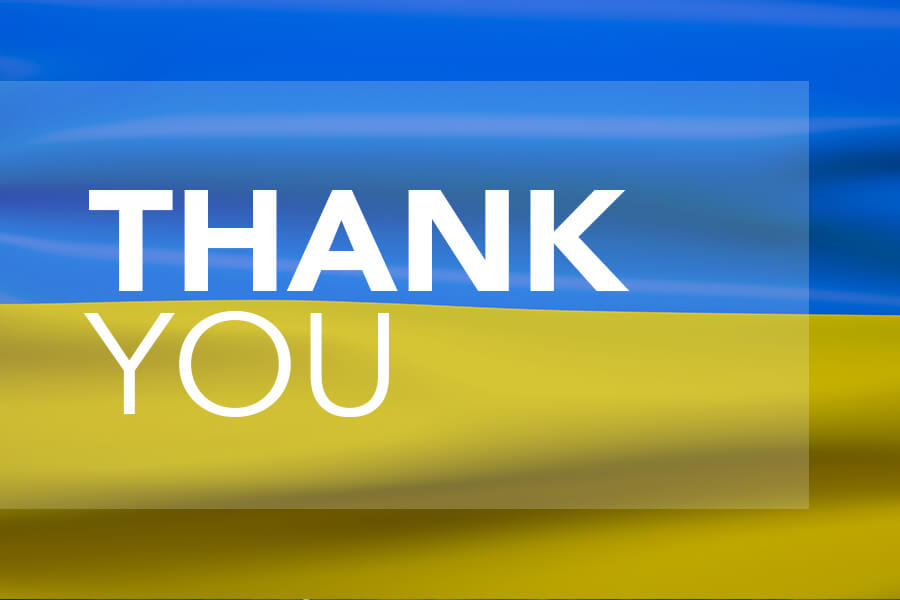 Ukraine | Praying for, Giving to, Serving
We are extremely grateful for your generous donations and heartfelt prayers to support our Ukrainian partners to rescue and help people in crisis. With your support, our partners have been able to rescue over 306,000 people and serve with 500 churches to support Ukrainians in this desperate time. You stand together with the frontline leaders who volunteered to risk their lives to shine the light of Jesus and bring hope to the hopeless. 100% of your donations have gone to on the ground frontline leaders who provide the most effective and cost efficient solutions to people in need.
Ukrainians are still being forced to flee without food, shelter or even means of transport. There are currently 7 million people internally displaced in Ukraine and over 4 million women and children refugees have left to surrounding countries. Your funds also support churches in surrounding countries who are receiving and serving refugees. So thank you from the bottom of our hearts for your generosity, your prayers with and for our brothers and sisters in Ukraine. Please continue to pray. And as you feel led by God, please consider giving and/or serving refugees locally. Grateful to be a part of your church!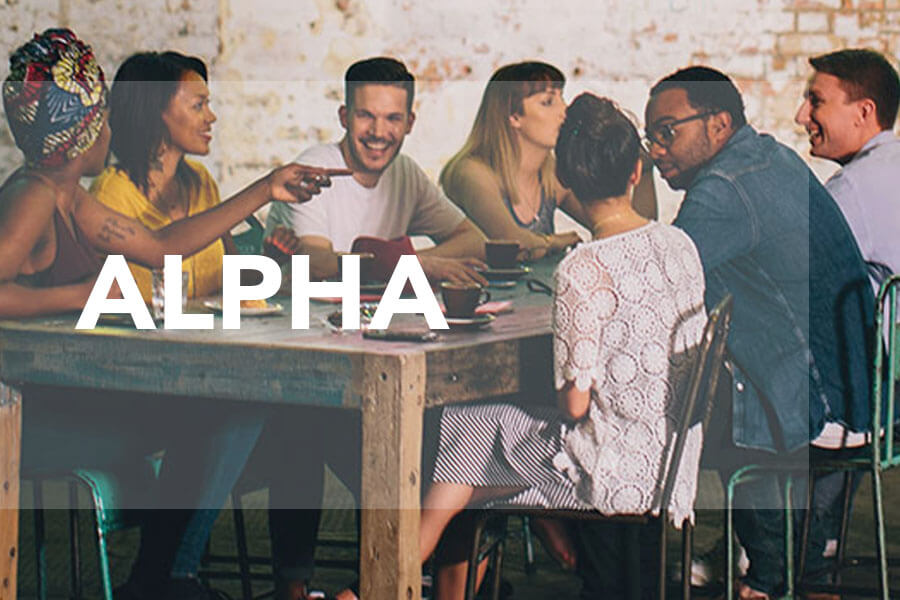 Alpha – Who will you invite?
Wednesday Nights through June 29, 6:30 pm
Alpha is a place to have open conversations about life, meaning and God over a great meal in a relaxed environment. Forward our Alpha webpage directly to anyone that you are led to invite. There is a little video and description for Alpha as well as a registration form that you and your friends can fill out.
> MORE INFO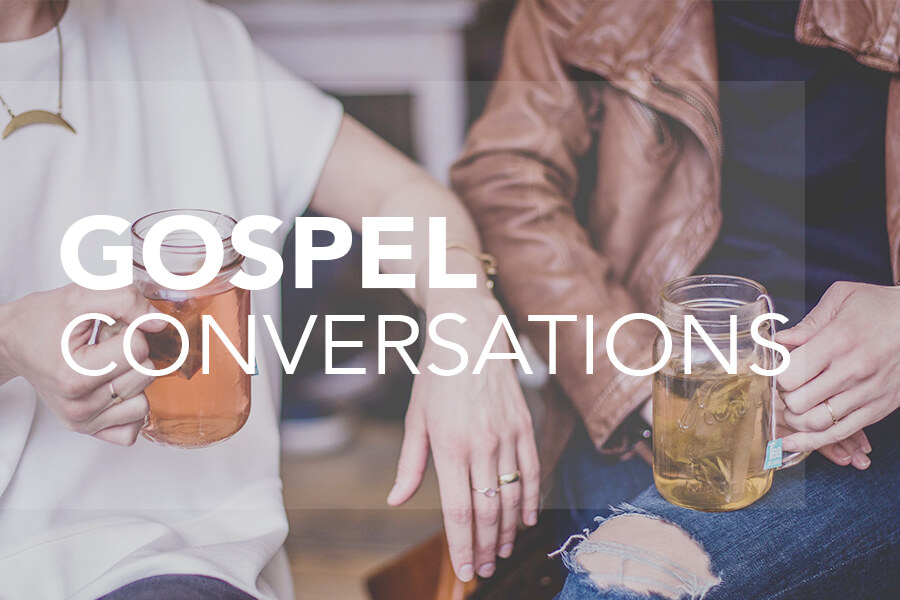 Gospel Conversations
Friday, May 20, 6pm-8:30pm & Saturday, May 21, 9am-4pm
Our Gospel conversation experience is growing! Join a community that wants to learn and grow in how we can be part of Christ's mission to share the Gospel with the world. Come for the first time or return again to grow in your understanding of the gospel and how to find the ways to enter into a spiritual conversation. Cost $20
> REGISTER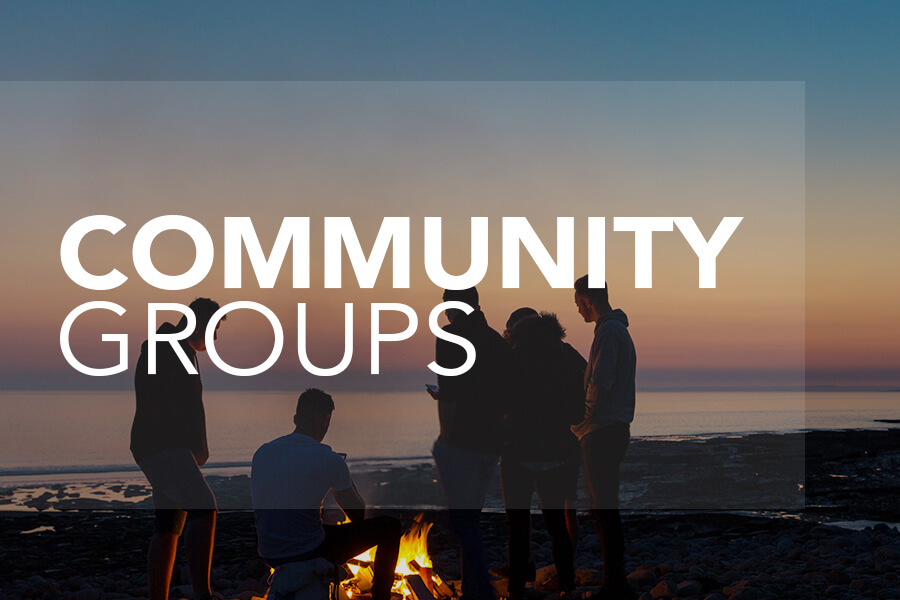 30/40's Singles + 40/50's Refinery
We have two wonderful ministry connections for you!

A new group called "30's-40's singles" has monthly gatherings with a Beach Bonfire coming up on Saturday, May 21. >30/40's SINGLES

We also have "Refinery" for 40-50 year old singles, couples, or parents that meets on the 2nd and 4th Fridays of each month for Bible Study and activities. > 40/50's REFINERY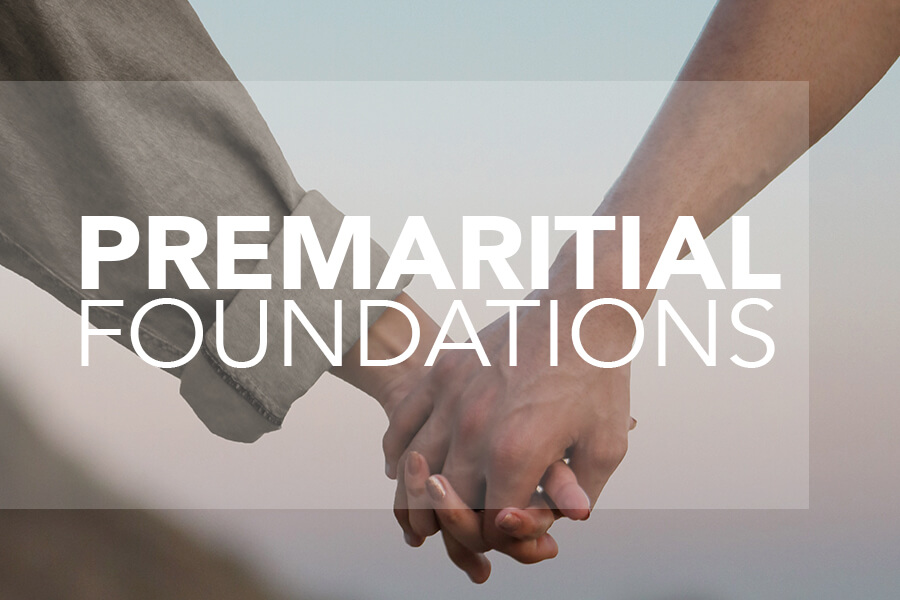 Premarital Foundations Workshop
Friday, June 3, 4pm-8pm & Saturday, June 4, 8:45am-3:30pm.
Dating, engaged, or considering engagement? Invest in your relationship and prepare for life-long marriage by signing up for our Premarital Foundations Workshop. This 2-day intensive workshop will provide you with tools for building a strong marriage. Taught by the Marriage & Family team. 
> INFO & REGISTRATION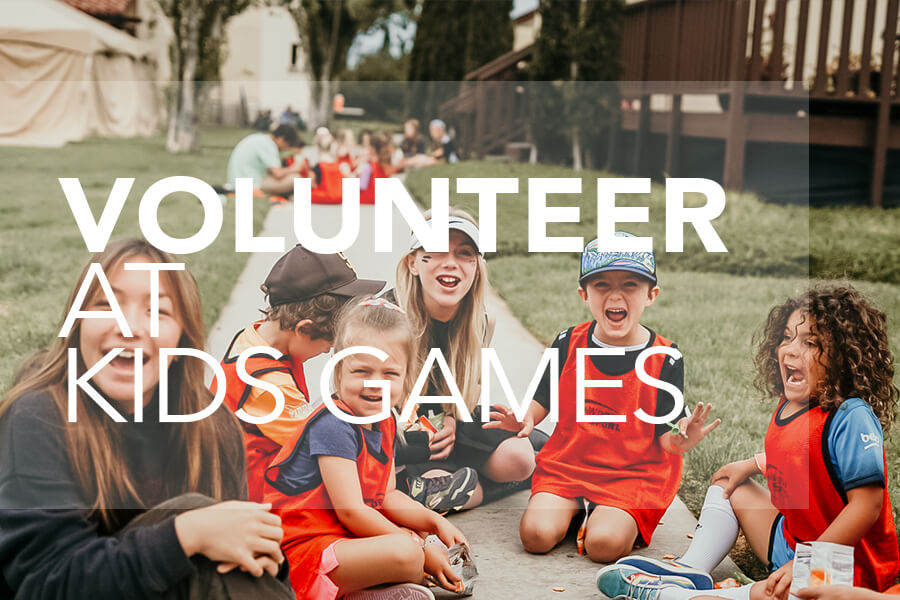 KidsGames
June 20-July 15
Our four-week creative art and sport camp is the highlight of the summer for 2,000 kids in our community. 40% of our campers are unchurched. Volunteer, sponsor a child, invite neighbors, friends, and sign up your grandkids. Pray for God to be glorified and hearts to be changed as we do this together as a church. 
> MORE INFO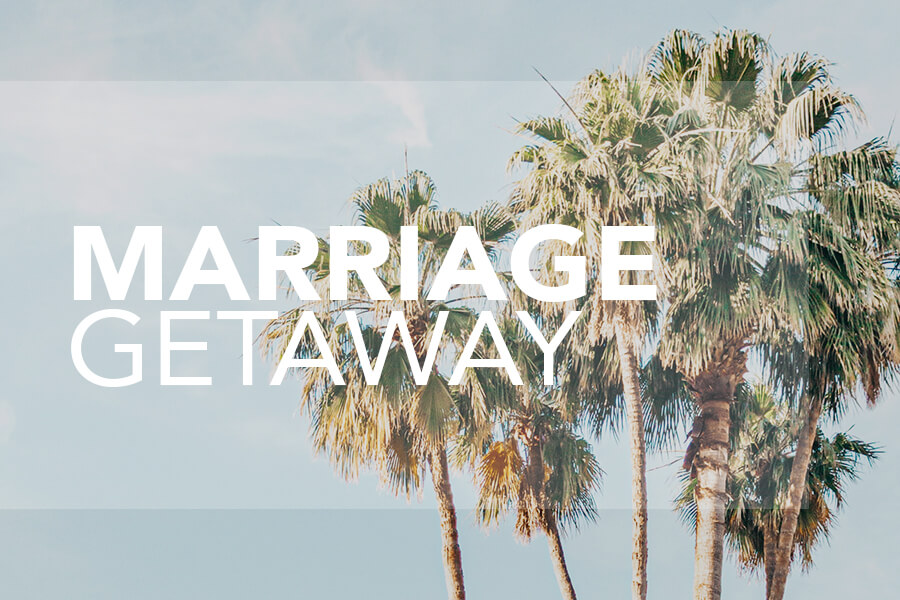 Marriage Getaway
Friday, Sept 23-Sunday, Sept 25 
@ Hyatt Indian Wells Resort & Spa
Couples, get ready for a weekend of encouragement, relaxing and connection. This year's theme is Reconnected: Moving from Roommates to Soulmates. From water slide to lazy river, there is a pace for you. Early bird registration of $575 per couple ends May 31.
> REGISTER TODAY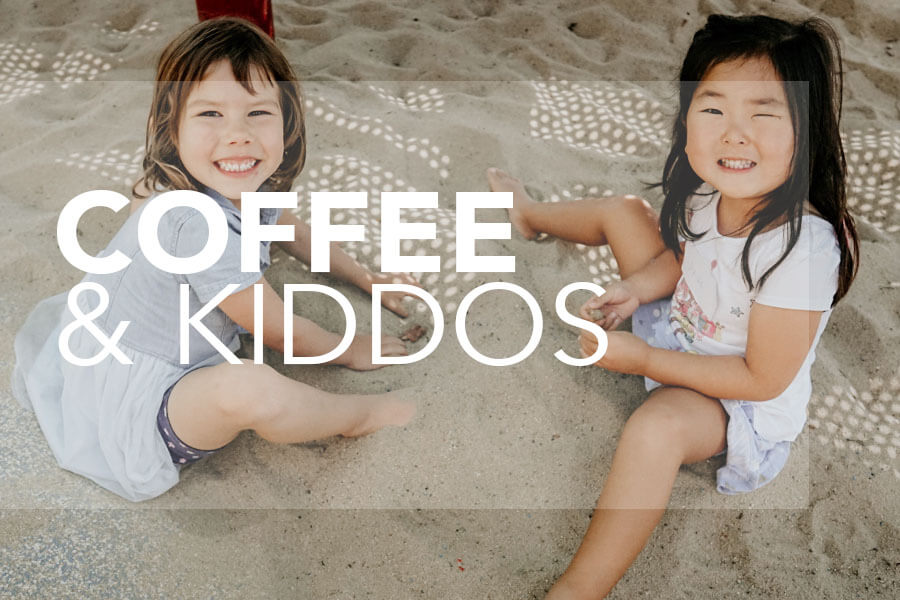 Coffee & Kiddos
Every 1st, 3rd, & 4th Sunday, 9:45am-10:45am, @ the playground
Young families are invited to join us Sunday mornings between services for donuts, coffee, and new connections with other young families at NCCC! On the 2nd Sunday of each month, join us for Morning Date during the 8:45am service.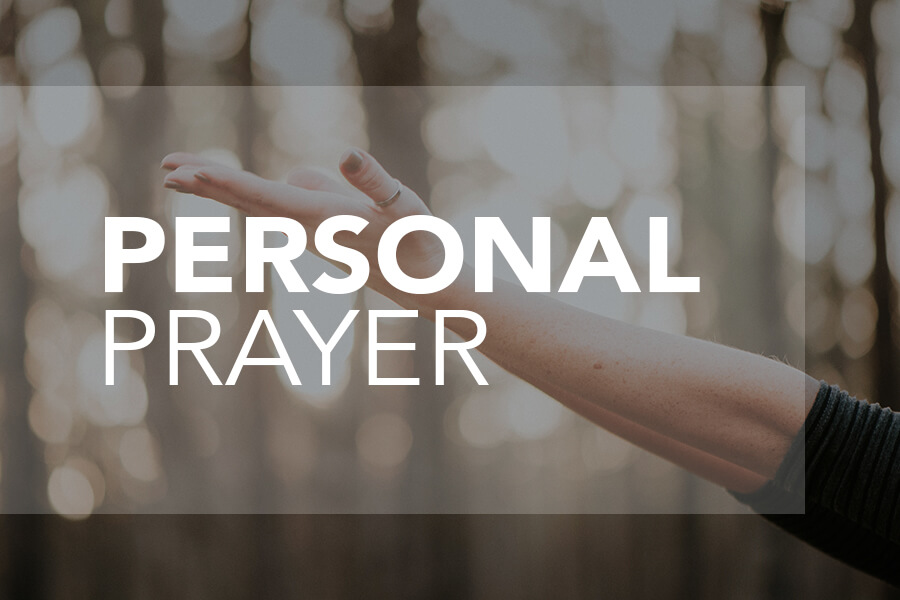 Personal Prayer for You
Mondays, 1-3pm, Chapel
If you desire personal prayer, our Prayer Team is available to offer concentrated, private and extended times of prayer with you and 2 or 3 people from the prayer team. No appointment necessary, just drop in.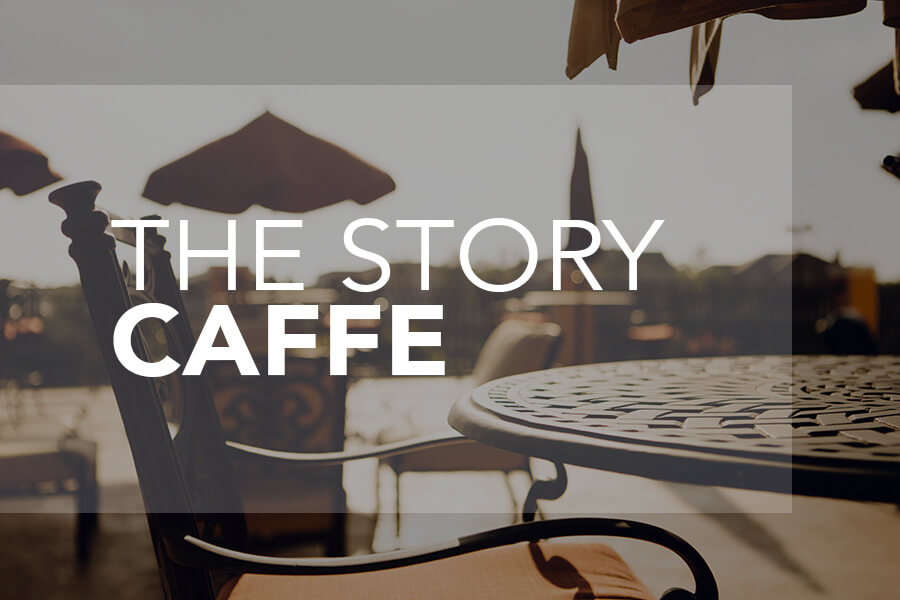 Story Caffe
Come enjoy a great cup of coffee at our Story Caffe with free wifi & plenty of seating options for meeting a friend or working remotely. 
We are open:
Sunday: 8am-1pm, 5:30pm-7:30pm
Monday-Thursday: 8am-4pm
Friday: 8am-12pm
Closed Saturday
NEW!  NCCC App Available Now
We're excited to release our easy to navigate NCCC App! Right from your phone you can watch the latest Daily Hope video, read the scripture for our 3-year Bible reading plan, catch up on the sermon series, explore the church calendar, RSVP for events, sign up to serve, and more! To download our new church app, simply go to your phone's app store and search "North Coast Calvary Chapel", or click below for a direct link to the app, or Text "NCCC APP" to (833) 245-8486.
> GET THE APP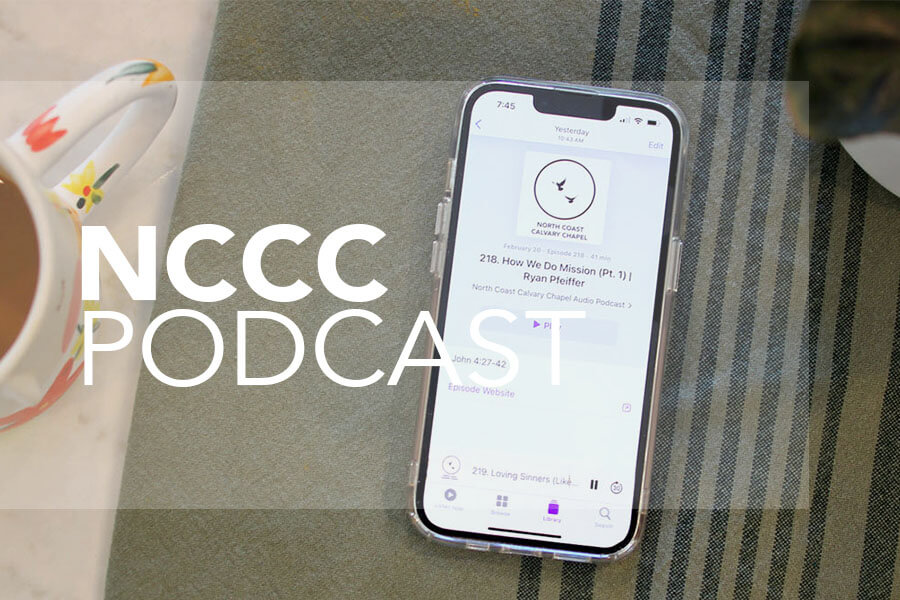 New NCCC Podcasts!
It's so simple to listen to and share our daily hope devotionals and weekend services! You can listen in our app or subscribe to our new Daily Hope or Weekend Service podcast on Apple Podcasts or Spotify. Help us out, subscribe and rate them too!
>
WEEKEND SERVICES
>
DAILY HOPE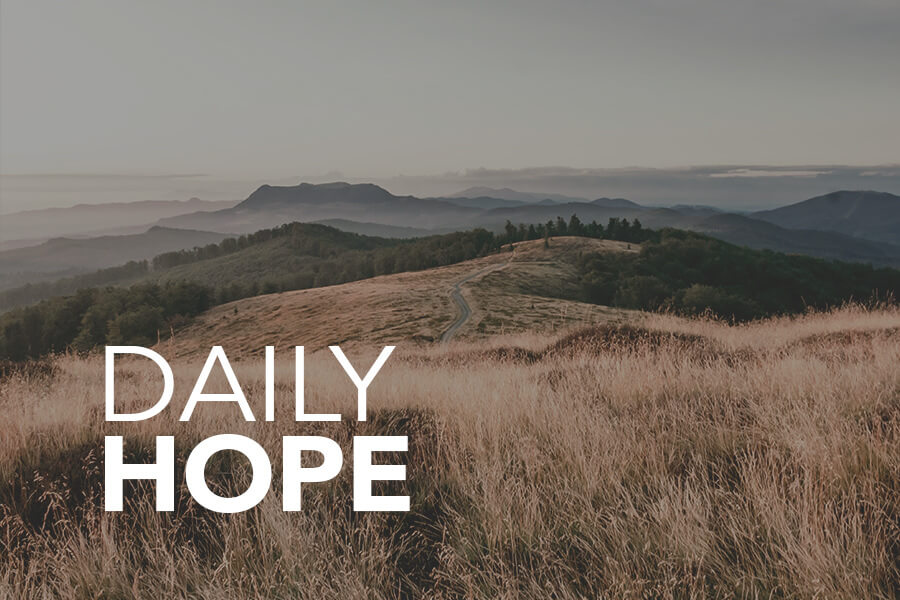 Daily Hope Devotional Videos
Did you know that we are sending out devotional videos called Daily Hope that line up with our 3 year Bible reading plan? This is a great way to start your day and be encouraged in the word, so take a moment to subscribe or follow us on social media so you can receive these Daily Hope messages.
> SUBSCRIBE
> WATCH DAILY HOPE VIDEOS