BUSINESS MIXERS
All are welcome. Become part of a safe space. Connect with business professionals. Our mixers are an opportunity to connect with fellow business men and women and learn from amazing panelists. Join us for our upcoming mixer "How Business Executives View the Future" on Monday June 7th 6-7:30pm at NCCC. Panel details coming soon. Follow us on Instagram and sign up to receive info for all future events.
LIFE INVESTMENT GROUPS
Take the next step of growing deeper in relationships. Meet with a smaller group of like-minded business professionals once per week for five weeks. 
ONE-ON-ONE MENTORING
Get paired with a seasoned business professional. Fill out your information below, and expect a follow up email. We are not doing in person one-on-one meetings until further notice. 
Director: Jeff Moore 
Contact: jeffm@northcoastcalvary.org

Former President & Executive at VF Corp (Reef & Vans).
Married 26 years to his beautiful bride & has 3 awesome kids.
Enjoys family time, surfing with his kids & mentoring young professionals.
NCCC has been his home church for over 20 years.
Born & raised in Carlsbad, CA.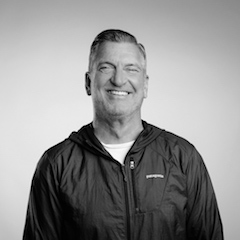 Recent BUSINESS MIXER FOOTAGE