OUTDOOR ADVENTURE
ENJOYING GOD IN HIS CREATION WITH FRIENDS
Outdoor, Recreational Sport, and Fitness Fair & Gear Swap
on the NCCC lawn Sunday morning, January 26
Meet us to find out about all the groups we have, and new groups forming.
For the Gear Swap drop off your good condition, clean gear Jan. 15-25 in the NCCC Foyer and come and find gear you need on Sunday Jan. 26.
We look forward to seeing you there!
Feb. 1: Discovery Hills to Double Peak
February 1, 7am  – Discovery Hills to Double Peak, San Marcos (10 miles) Training #2 for the PCT hike
Easy, moderate and strenuous hikes are available-from 3/4 mile to 10 miles (approx. 4 hours). FLYER
This is a good practice/training hike for our April 4th 20-mile Pacific Crest Trail hike and other backpacking/hiking trips this summer. You will be challenged and learn essential hiking skills. We will hike around the lake and creek and gain elevation going to Double Peak. We will continue down the back of the ridge through San Elijo Hills and then back by the repeater tower and across the top of the ridge and back to Discovery Lake. The trail around the lake offers views of the area from the mountains to the south and the Discovery Hills development to the north.  Many water birds and wildlife reside here. From the top on a clear day you can enjoy a view of the coast and ocean.
From Carlsbad Take Palomar Airport Road/San Marcos Blvd. east toward Hwy 78. Two blocks before you would reach Hwy 78 turn RIGHT on Bent Ave.  Pass Discovery St. and turn RIGHT on Foxhall Dr. Take Foxhall 3 short blocks to the park entrance. Foxhall bends sharply to the left and runs right into the parking lot.
From Hwy 78, exit Twin Oaks Valley Road and turn south. Go to Craven Road and turn right (west).  Go to Foxhall and turn left.  Foxhall runs right into the parking lot.
Important: Prior to the hike download the ADULT and/or the MINOR release form at the bottom of the page, fill it out and sign and bring with you to the hike, or pick one up at the OA Table after services. (This will save time the morning of the hike.)
Rain: We will hike rain or shine. If raining, dress accordingly (rain gear, sturdy shoes with good tread)
Restrooms: Near parking lot only.
Children & Strollers: at your discretion – only for the short hike.
Wheelchairs: Some trails are accessible – only for the short hike.
Bring: Plenty of water, snacks, hat, sunscreen, sunglasses, & sturdy shoes. If you are training for backpacking or a big hike later this summer, you can bring a filled pack & gear, hiking poles, (see backpacking checklist/ten essentials in the resource section of our webpage).
Orville Stanton, Hike Leader,  orville@northcoastcalvary.org
Mar 7 – Daley Ranch, Escondido (15 miles) Training #3 for the PCT hike 7am
Apr 4 – Pacific Crest Trail (20 miles) 6:30a – optional – reserve your own campsite at Lake Morena on April 3 
May 9 –Mt Woodson
Jun 6 – Julian (and pie)
Walking is good for our soul. God can slow us down and make us more open to hear and see Him. We look forward to being on-trail with you. 
Feb 8: Manchester Reserve Walk
February 8th: Manchester Preserve Walk – 8:30am
A two mile easy to moderate loop Manchester Preserve is an 123-acre open space that supports coastal sage, southern maritime chaparral, and willow woodlands. It's a beautiful area to enjoy for an hour or two.
Children: at your discretion
Strollers: no
Dogs: Leashed
Handicap Accessible: Not recommended
Bring: Water, snacks, hat, sunscreen, sunglasses, and sturdy shoes.
Rain: Cancelled if raining
Restrooms: No
Walk Leaders: Peter Booth and Larraine Mariano
Directions: From Interstate 5, exit at Manchester Avenue, heading east for about one mile. You must turn right to continue on Manchester when it intersects with El Camino Real, which continues straight. Manchester Preserve's parking area and trailhead is just before Trabert Ranch Road.
Mar 14 – Rancho Carrillo, 8:30a
Apr 11 – Carlsbad Beach, 8:30a
May 9 – Calaveras Hills, 8:30a
Jun 13 – Torrey Pines, 8:30a
Jul 11 – San Dieguito Park, 8:30a
Aug 8 – Annie's Canyon, 8:30a
Sep 12 – Oceanside Harbor, 8:30a
Oct 10 – Encinitas Ranch Trail, 8:30a
Nov 14 – San Elijo, 8:30a
Mar 13-15 – Indian Canyon, Santa Rosa Mountains – Craig (Orientation Mtg: March 8)
Jun 13-15 – San Bernardino Mountains – Craig (Orientation Mtg: June 7)
Jul 29-August 1 – Lake Sabrina  – Mike  (Orientation Mtg: July 19)
Tent camping is a great time to relax, explore, and enjoy friendships old and new in God's creation.
Feb 14 - 17 Death Valley Presidents Weekend Tent Camping
"Death Valley is one of the lowest areas of land on Earth; Furnace Creek is at an elevation of 196 ft. below sea level. The region is generally sunny, dry and clear throughout the year. Winter is the park's peak season; temperatures are mild with occasional winter storms, and visitors should bring warm clothing and light or medium jackets. Sun-protective clothing and a broad brimmed hat are recommended. Rainfall averages less than two inches per year.
Natural Features:
Death Valley has sunk below sea level through geologic processes over time. It lies within the Mojave Desert and is the hottest, driest and lowest location in North America. Yet despite its extreme conditions, the park boasts a diversity of ecosystems, including colorful badlands, snow-covered peaks, desolate sand dunes, rugged canyons and flat, dry basins called playas.
Furnace Creek is on the edge of a playa at the bottom of the valley floor. It is fairly open with sparse vegetation, though some sites do have trees that provide shade. The facility offers a wide view of the mountains to the east and west, which glow with hues of orange, red and yellow during sunrise and sunset.
Recreation:
Explorers of all ages can enjoy educational programs and exhibits at the visitor center adjacent to the campground. Birders may have luck spotting local and migratory birds around the campground and along Airport Road, especially in the cooler months. Visitors can access a paved bike path within the facility. Trails to a natural bridge, the Golden Canyon badlands and the salt flats of Badwater Basin, the lowest point in North America, are a short drive away. Some of these attractions are reachable via a dirt road."
Trip Schedule
Friday: 
Set up camp at Group Site 1 (check in starts at 1pm)
Campground Orientation, meet Camp Leaders & Helpers
6:30 p Campfire and fellowship – discuss Saturday activity ideas
Saturday:
Breakfast on your own
9:00  Morning Devotions
Adventure time!
5:30 pm Potluck Dinner (each person bring a dish for 4 people and your own drinks, plates, and utensils.)
Worship  & Communion Service, group campfire, fellowship & music.
Sunday:
Breakfast on your own
9:00 Morning Devotions
Adventure time!
6:30 PM – Campfire and fellowship, worship service, share experiences
Monday:
Breakfast on your own
Break camp – check out by NOON
Entrance Fee $20/vehicle: Covers entrance and standard amenity fees for a driver & all passengers in a personal vehicle at per vehicle fee areas (or up to 4 adults at sites that charge per person). Kids 15 & under are free.
Or buy the America the Beautiful Annual Pass for the National Parks for $80/year.  The annual pass can have two "owners" and it is one year from date of purchase (not calendar year). Free Military pass f at recreation.gov
Things to Do
There is so much to see and do; it all depends on your personal interests. Everyone can travel and enjoy the trip at their own pace.
Dante's View (bring a jacket and lunch), 20 Mule Team Canyon & Zabriskie Pt , Check out Museum and Visitor Center at campground
Titus Canyon is a 26 mile one way dirt road. The road travels up and over a mountain pass and goes down into a narrow wash. At the end the road is quite narrow and the shear rock walls rise hundreds of feet above you. The road is well graded and easily passable by most SUV's and trucks.
Keane Wonder Mine, Rhyolite Ghost town, Travel thru Titus Canyon, Lunch at Leadfield Mine, Ubehebe Crater, Sand Dunes
Charcoal Kilns (bring a jacket and lunch, there will probably be snow), Salt Creek and see the Pup Fish, Aguereberry Point
Lunch at the Charcoal Kilns, Mosaic Canyon short hike, Artists Palette, Devil's Golf Course, Badwater
Website to Plan Ahead
Cell Phones
Cell phone may not work in some areas.  We have two-way radios tuned to channel 17-1 that you can take with you when going on adventures.
Getting There
GPS Info. (Latitude, Longitude):
36.46306, -116.86778
36°27'47″N, 116°52'4″W
Death Valley is in eastern California on the Nevada border, 130 miles WNW of Las Vegas, NV and 106 miles east of Lone Pine, CA. Furnace Creek Campground is a half-mile north of Furnace Creek Visitor Center on State Hwy 190. (From Carlsbad it's about 340 miles) (760)786-2441
Directions:
From NCCC take I-5 North to Hwy 78 East to I-15 North. Continue north on I-15 (Do not take I-215) go thru Barstow and on to Baker. (212 miles on the I-15) In Baker take Hwy 127 toward Shoshone / Death Valley Junction. Continue thru Shoshone toward Death Valley Junction.
Take Hwy 190 from Death Valley Junction to Furnace Creek Campground, 328 Greenland Blvd, Death Valley, CA. Campground entrance is on the left about a half mile past the gas station. Stop at the ranger kiosk at the entrance for directions to  group site 1
The drive should take approximately 5 hrs.
Camping:
$40 per adult  $15 per child age 3 and up (nonrefundable)
Death Valley Register HERE
Future Trips
May 22-25, 2020 – Memorial Day Weekend at Idyllwild  (Orientation May 17) 

Jun 26-28, 2020 –  Lake Morena  (Orientation June 14)

Sep 4 -7, 2020 – Labor Day Weekend at Big Bear (pending) Pineknot Campground

An All-Church Favorite! A great trip for everyone!  Families, single parent families, singles, couples, and YOU!You'll enjoy a Saturday potluck, a worship & communion service, morning devotions, group campfires, fellowship, lots of fun adventures, and of course plenty of hiking, walking, and relaxing with friends! Adults: $    each , Children age 3 & up: $     each  Registration coming   Flyer pending  Adventure IdeasThere are lots of fun activities at Big Bear.  Go online and order a Visitor Guide at:  http://www.bigbear.com/visitor-guide/

Alpine Slide & Waterslide, biking, mountain biking, bowling, fishing, golf, miniature golf, tennis, go-carts, horseback riding, stables, petting zoo, animal park, tours, Flying Bear zip-lines, workshops, hobbies, Paddlewheel Tour Boat, Shopping, Walks / Hikes / Trails, Board Games or Books (bring!), Off-Road, Sky Chair, Picnic, Beach, Boating: Canoe, Kayak, Paddle Boats, Pontoon, Sail, Speed, Water-ski, Parasail (let us know if you are bringing watercraft), Discovery Center: tours, exhibits, learning activities, shopping, Big Bear Historical Museum, Solar Observatory

Oct 8-12, 2020  – Sedona, Arizona (pending)

Feb 2021: Presidents Day Weekend 

May 2021: Memorial Day Weekend 

June 2021: Lake Morena 

Sept 2021: Labor Day Weekend 

Oct 2021: Grand Canyon (pending)
Backpacking Essentials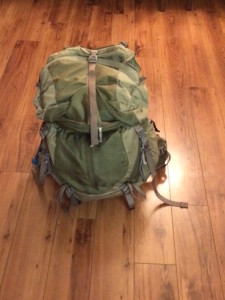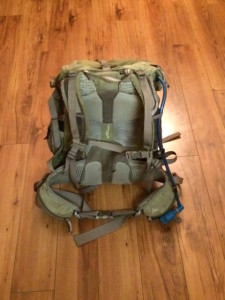 Backpack with all the gear plus 2 liters of water. It weighs out at 15 lbs. I used my regular backpacking pack as my daypack, gained a few lbs, because I don't have a 30 liter pack anymore only the 54 liter one.
Gear and Essentials Info from REI
Day Packs
Hiking Boots
Trekking Poles
Headlamps
The 10 Essentials