OUTDOOR ADVENTURE
ENJOYING GOD IN HIS CREATION WITH FRIENDS
HIKE: Jul 2 @ Torrey Pines from the Glider Port at 7:45a
TIME:  Meet us Saturday, July 2 at 7:45am
OUR HIKE:   We'll start at Torrey Pines Glider Port (beautiful!) and go out to the road walking past the golf course. The road then turns going into Torrey Pines. On the other end of the golf course the trail begins at Torrey Pines and then we will go west and connect into the Torrey Pines State Natural Reserve.  We'll take in the views from South Fork Overlook, Broken Hill Trail, Flat Rock (at the beach),  Yucca Point, and Razor Point.  The hike will be 2.5 miles each way near the road and approximately 3 miles of trails for an approximately 8 mile hike and will take about 4 hours.
DIRECTIONS:
2800 Torrey Pines Scenic Drive, La Jolla, CA 92037
From Interstate 5 take Genesee west. Turn left on Torrey Pines Rd. then right on Torrey Pines Scenic Drive, just before the Salk Institute. There is an unimproved parking area with free parking at the end of the street at the Torrey Pines Glider Port.
Rain: we will still hike only if it's light rain
TPSNR RULES:
No food or drink, except water, is allowed in the Reserve above the beach.  Food, of course, is fine on the beach (no alcohol).
Drones are not allowed anywhere in the Reserve or Beach. Learn More.
Dogs are not permitted anywhere.
"Pack it in-pack it out" starting from the beach parking lot. There are no trash cans in the upper Reserve. There are no trash cans along the beach. Trash and recycling bins or dumpsters are available in the beach parking lots.
No smoking
LEADER:  Orville Stanton
WALK: July 9 @ Torrey Pines State Natural Reserve
Torrey Pines State Natural Reserve is the home of our nation's rarest pine tree – Pinus torreyana. Plan to be amazed at God's handiwork and supreme artistry! Fantastic view and great weather.
OUR PLANNED WALK: On Saturday July 9, arrive at 7:45 am for the 8am start from the beach parking area at the base of the hill; you can find free parking or pay to park in the parking lot. Come early for a good parking spot, also free remote parking. We will walk up to the Visitor Center (3/4 mile up a steep hill). Some may want to park in the lot and meet us at 8:45 am at the Visitor Center. We will combine the Razor Point Trail, Yucca Point and the Beach Trail, and then finish by walking on the surface road back to the Visitor Center. Afterward you can explore the exhibits of the natural and cultural history of the reserve at the Visitor Center museum before walking down hill to the parking lot. Approximate round trip distance is 5.5 miles.
FROM CARLSBAD: I-5 South to Del Mar Heights Rd exit. Turn right. The road ends at the Coast Hwy. Turn left (south) about 1/2-mile and to the entrance to Torrey Pines State Reserve, 12600 North Torrey Pines Rd, San Diego, CA 92037  GPS: 32.92183
TERRAIN: If you park and meet us at the bottom of the hill plan for a steep walk at the Visitor Center. Mostly sandy and hard surfaces, and very rocky in several areas; wear closed-toe shoes with good traction.
PARKING:
For free parking, there are spaces available along Coast Highway right before you enter Torrey Pines State Reserve (come early for the best spots) if you don't mind the longer steep walk to the Visitor Center.
For lot parking fees see info in right hand column: HERE
RESTROOMS: in the lower lot and at the top near where we will meet.
BRING: Lots of water, hat, sunscreen, sunglasses, light clothing layers, sturdy shoes (not flip flops!), lip balm, camera.
CHILDREN: are welcome at your discretion.
PETS: are not allowed even in vehicles.
WHEELCHAIRS or STROLLERS: no
WALK LEADERS: Larraine Mariano and Bob Bergstedt
BACKPACK: Jul 26 - 30 @ Green Creek from Virginia Lakes
VIRGINIA LAKES BACKPACKING TRIP – (one space opened up on 6/29 register asap) This trip should be ideal for first-time backpackers and those looking for an experience at altitudes common in the Sierras.
DATE: Tuesday through Saturday, July 26 -30, 2022
TIMES: Depart at 8 a.m. on Tuesday to caravan apx. 7.5 hours to the exit point at the Green Creek trailhead and leave at least one car there, and then drive back about 45 minutes to the Virginia Creek primitive campground, where we'll spend Tuesday night. Exit trail Saturday morning and caravan home.
OUR PLANNED BACKPACKING EXPERIENCE: Our hike will form a semi-circle beginning at the Virginia Lakes trailhead westbound before circling north and east to end at the Green Creek trailhead. Since we'll exit at a different trailhead from where we begin, we'll leave at least one car at the Green Creek trailhead to shuttle us back for our other vehicle(s).
Our afternoon and night at the Virginia Creek Primitive campground, at 9,600' altitude, will help our bodies prepare for the altitude to come on our backpacking trip.
On Wednesday morning we'll have breakfast in the campground and then break camp and drive the short distance to the Virginia Lakes trailhead where we'll strap on our packs and begin our hike. The first 2.5 miles will be a climb peaking at 11,100' in elevation before descending another 2.5 miles to Summit Lake at about 10,200'. Many of us will choose to take a dip in the cold lake to rinse off the dust and rejuvenate us for the evening.
On Thursday, we'll descend to 9,400' before beginning another climb over Virginia Pass (10,500') and then completing the day's 5-mile mosey to Green Lake at just under 9,000'.
Friday will be a day for either resting in camp, fishing in Green Lake, or taking day-hikes to nearby West Lake or East Lake. Saturday, we'll pack up and do a short 2-mile downhill hike out, collect our cars and head home.
Our route and campgrounds may vary slightly depending on the needs of the group, but conditioned hikers can expect to have a great time in the wilderness. If you want to fish, make sure you get your license before leaving San Diego, and bring a collapsible pole suitable for backpacking. In addition to hiking, activities may include day-hiking, fishing, wildlife viewing, devotions in the afternoon or evenings, and stargazing. Look forward to making new friends and enjoying the magnificence of God's creation in the Sierras!
MANDATORY PRE-TRIP MEETING: We will meet at NCCC at 12:45 p.m. on Sunday, July 10, to plan the drive and assess gear needs.
COST: $15.00 per hiker. Register HERE  All fees are non-refundable.  When trip is full we will have a wait list in case of cancellations.
ACCOMMODATIONS: Solo tent or a tent shared with your favorite hiking companion. Water pumped and purified by hand. Toilets dug using trowels brought for that purpose. Rinsing in brisk mountain lakes. Cool, cool nights, and warm days shared with other hikers, animals, and mosquitoes. All trash will be packed out.
THINGS TO BRING: 2022 Backpackers Checklist (also there are additional essentials information and pictures at the bottom of this webpage). Much of the group equipment such as stoves & fuel, and water purifiers will be shared to lighten loads and maximize enjoyment of the hikes. It's recommended that you try to keep your pack weight well below ¼ your body weight.
DOGS: Not allowed in the Humboldt-Toiyabe National Forest Wilderness due to hazards with native wildlife.
Additional Information:
Conditioning and working with your gear – particularly your pack fully loaded – is a must. If you are serious about this trip, start preparing your body now for the rigors of the trip by carrying a pack in steep terrain. You must join me (Mike) on at least one training hike as listed below unless we've hiked together before.
Bear-proof canisters are required to store all food and other items with a fragrance. Canisters may be rented or purchased at REI. We have never had a problem with bears, but we have had numerous encounters so we must be prepared.
Please…no alcoholic beverages at the campsite.
Also, please no cohabitation for unmarried campers.
If you must smoke, please be considerate of other campers and especially the environment.
We will leave no trash. It destroys the environment and its natural inhabitants, so plan to pack out whatever trash you generate (including used t.p. in a well-sealed bag).
Training Hikes (1 minimum unless we've hiked together before):
Because a good experience for the group requires all of us to be prepared for the trip, you must join me (Mike) on one of the following hikes with a pack bearing the weight you plan to carry. Each hike will be 5-7 miles and will include steep sections and uneven terrain. Contact me if you're unable to make one of the hikes scheduled, and we can arrange something. These hikes are also open to others not planning to join the trip, so feel free to bring a friend.
1 p.m., Sunday, June 5: Double Peak. Meet in the Discovery Lake parking lot, Foxhall Drive, San Marcos.
8 a.m., Saturday, June 18: Daley Ranch. Meet at the Daley Ranch trailhead, La Honda Drive, Escondido.
9 a.m., Saturday, June 25: Rancho La Costa Preserve. Meet at the trailhead on Corte Romero, Carlsbad.
7 a.m., Saturday, July 2: Double Peak. Meet at Discovery Lake, Foxhall Drive, San Marcos.
A Note about Bears
Black bears are at home in these mountains. Their natural habitat is the forests and shrub lands below 8,000′, but they will frequently roam above these elevations in order to steal food from backpackers. Federal regulations require proper food storage and prohibit feeding of any park animal. Violations of these regulations will result in a fine of up to $5,000. But even stronger than legal obligations is the moral responsibility to respect the wilderness. Careless food storage spells death for bears. When a bear repeatedly obtains human food and garbage, it becomes destructive and dangerous, and may have to be killed. We will be entering the bears' "territory." Learn how to protect your food from bears, and don't let carelessness destroy them in their own homes.
At trailheads, bears may enter and seriously damage vehicles to reach items left in cars. I have personally witnessed the damage bears can do to vehicles to get into an automobile when the owner left food or trash in their car – or even just containers in view that bears have come to expect to contain food. Do not leave in your car empty ice chests, soiled clothes, food, film, trash, cosmetics, toothpaste or ANY scented item. Take these items with you, or discard them in bear-proof trash containers. Only a few trailheads have bear-proof food storage lockers for hikers and they are often full during the summer months.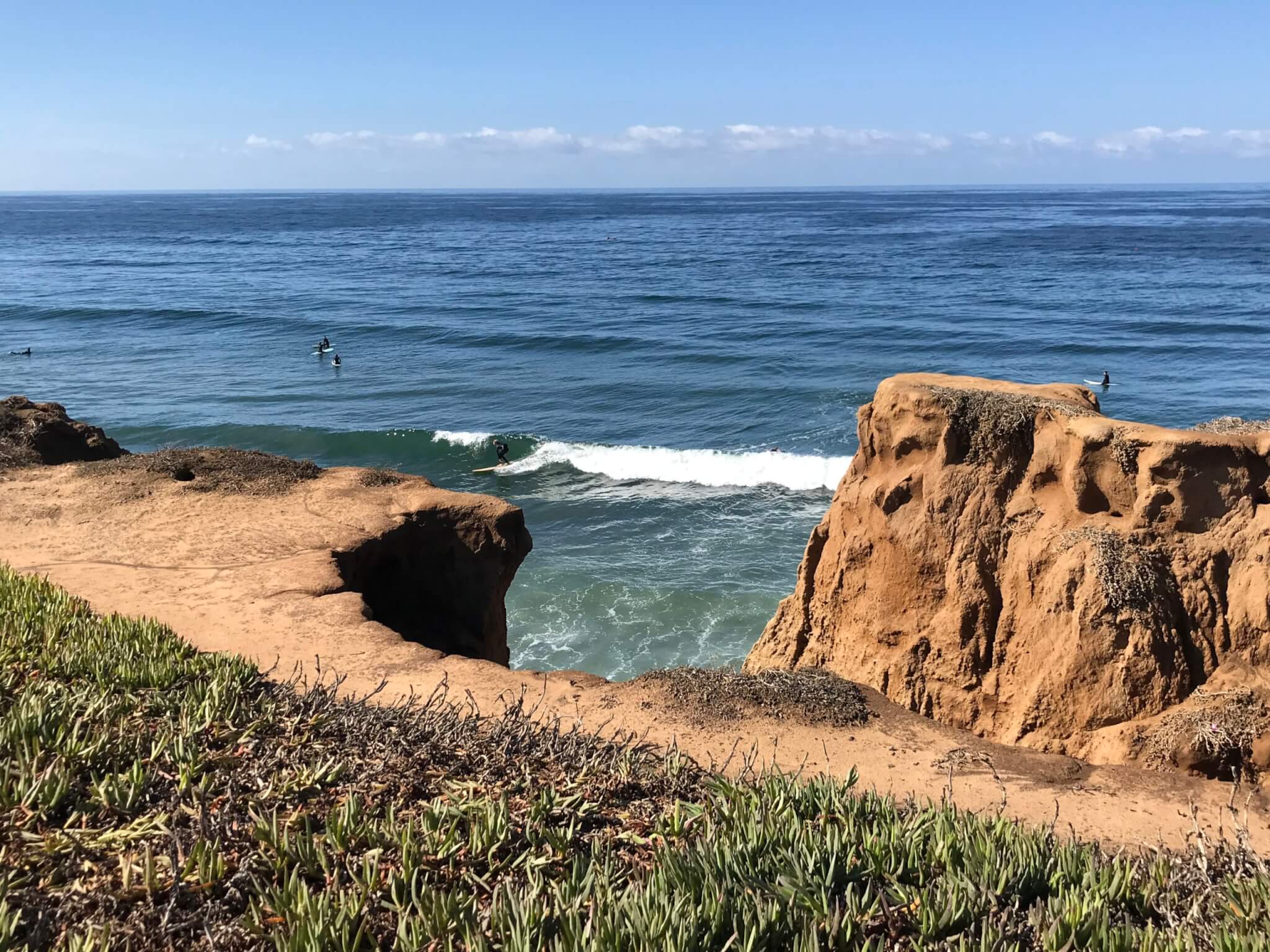 And God said, "Let the waters under the heavens be gathered together into one place, and let the dry land appear." And it was so.

God called the dry land Earth, and the waters that were gathered together he called Seas. And God saw that it was good.

Genesis 1:9-10
HIKE: Aug 6 @ Beach Hike Moonlight / Fletcher Cove
More details pending
OUR HIKE:  Moonlight Beach, Encinitas to Fletcher Cove, Solana Beach and back.
DIRECTIONS:  From I-5 exit Encinitas Blvd and go west, once you cross Hwy 101 it becomes B Street.   Turn left at 3rd Street and go up the hill and turn right at C Street and into the parking lot.  If lot is full look for street parking.  Meet us at the Lifeguard Tower at the bottom of the ramp.
RAIN:  We will still hike if light rain.
LEADER:  Orville Stanton
TRIVIA:  The "moonlight" in the name of this beach comes from the fact that local residents used to come to the area for midnight picnics early in the early 1900s.
WALK: Aug 13 @ Del Mar Crest and Beach
Details coming soon
Our Walk:  7:45a
Address:
Directions:
Bring:
Dogs:
Rain:  We will not walk if it's raining
Restrooms:
Children / Strollers:
Wheelchairs?:
Led by:  Larraine Mariano & Bob Bergstedt
And God said, "Let the earth sprout vegetation, plants yielding seed, and fruit trees bearing fruit in which is their seed, each according to its kind, on the earth." And it was so. 

The earth brought forth vegetation, plants yielding seed according to their own kinds, and trees bearing fruit in which is their seed, each according to its kind. And God saw that it was good.

And there was evening and there was morning, the third day.

. Genesis 1:11-13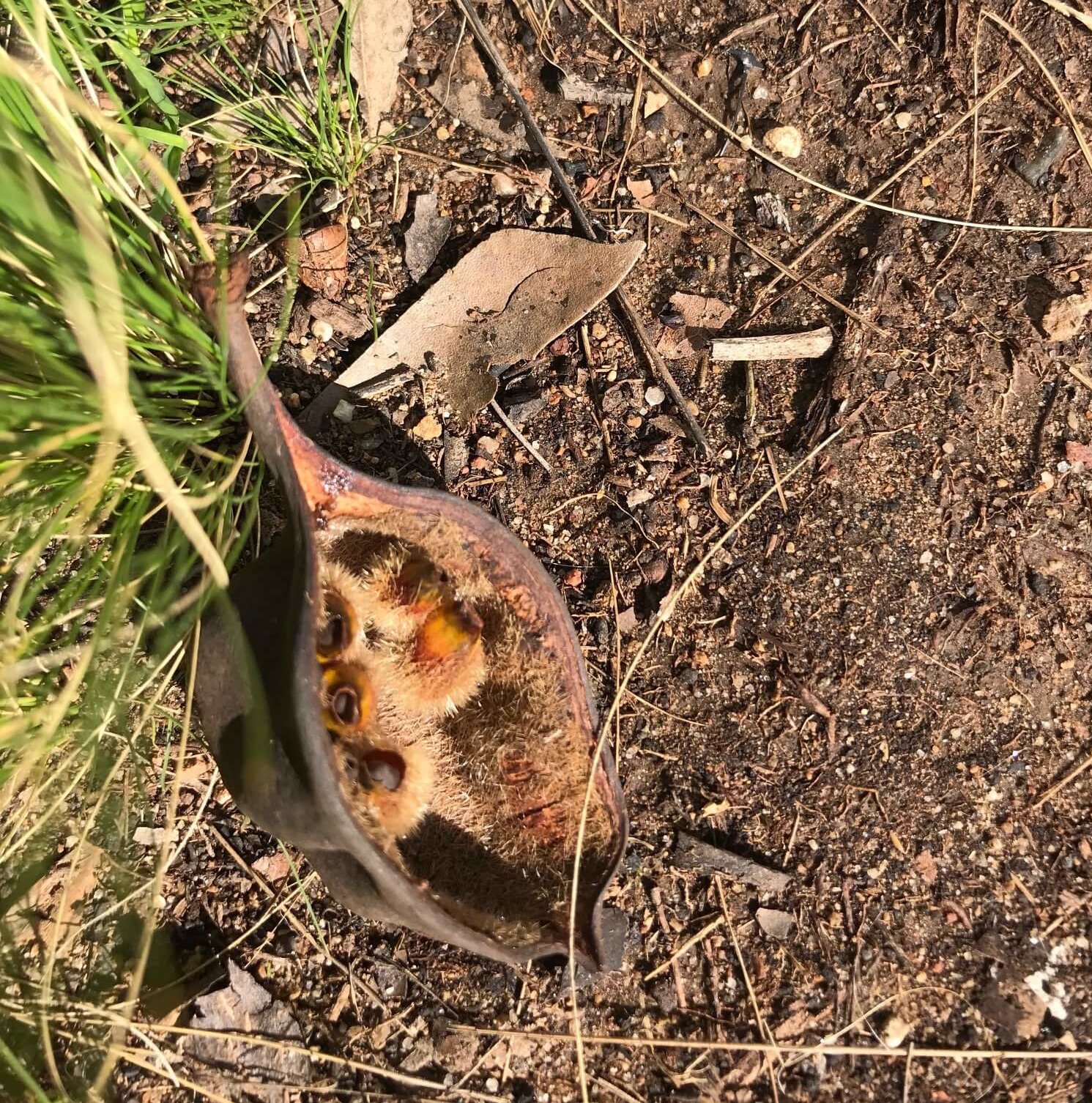 CAMPING: Sep 2 - 5 @ Cachuma Lake, Santa Barbara - a fun new camping adventure!
Plan on a great time Labor Day Weekend at Cachuma Lake Recreation Area
Friday, September 2nd, check-in 3pm until Monday, September 5, check-out 1pm
We've reserved two group sites so can have up to 64 campers. Hope you can join us for this new camping adventure!   Accessible to everyone.  Children's playgrounds, fishing piers, hiking trails, biking, swimming pool, general store, nature center (with bookstore), gas station, kayaks, boats, and possible guided boat cruises.  Nearby City of Santa Barbara, Pacific Ocean, and the City of Solvang (the Danish Capital of America). No swimming, wading, or pets in Cachuma Lake. See more details on the links below.
ORIENTATION MEETING:  Sunday, August 21, 12:45p, Room C-105 (entrance on south side of Chapel Building)
DIRECTIONS:  If using GPS or other navigational devices, please use the following address:  1 Lakeview Dr., Santa Barbara, CA 93105
From the South: Take Highway 101 north to Santa Barbara. Take the State Street, Cachuma Lake/Highway 154 exit (Exit 101B) and follow the signs. Drive approximately 18 miles. There is a sign for the park 1/2 mile before the entrance, and there is a right turn lane to use for your safety.
REGISTER ($50 adults / $20 children nonrefundable)  Please review the camp map, rules, activities below before registering:  HERE
CAMPSITE MAP, RULES, AND ACTIVITIES
(IN PDF) we will print some out for the trip too: 
HERE
DAY USE FEE:  $10
PETS:  Please read the park rules above
TOP 10 THINGS TO DO IN SOLVANG
: 
HERE
WALK: Sep 10 @ San Dieguito Lagoon (Coast to Crest Trail 1st Segment)
Our Walk:  We'll walk from the San Dieguito Lagoon Staging Area (in Del Mar) to the Ocean and back ~ 3 miles round trip.
Directions: San Dieguito Lagoon Parking/Staging Area  From I-5, exit Via de la Valle. Go east on Via de la Valle. Turn right onto San Andres Dr. Turn left at the wooden sign into the staging area driveway just past the California Bank & Trust building.
Trail Access: At the southeast corner of the staging area next to the portable toilet.
Notes: Alternative parking is on the street along San Andres Dr. with trail access at the interpretive kiosk at the southeast end of the street.
Bring: Water, snacks, sturdy shoes, hat, sunscreen and a completed 2022 Medical Form  (at bottom of this web page) We will have blank forms on hand if you don't have a printer.
Rain: We will not walk if it's raining
Dogs:
  Leashed dogs are welcomed.
Details
Children / Strollers: ?
Wheelchair Accessible?:
Restrooms: ADA / portable toilets
SDRP San Dieguito Map:
HERE
SDRP Coast to Crest Full Map: 
HERE
Led by:  Larraine Mariano & Bob Bergstedt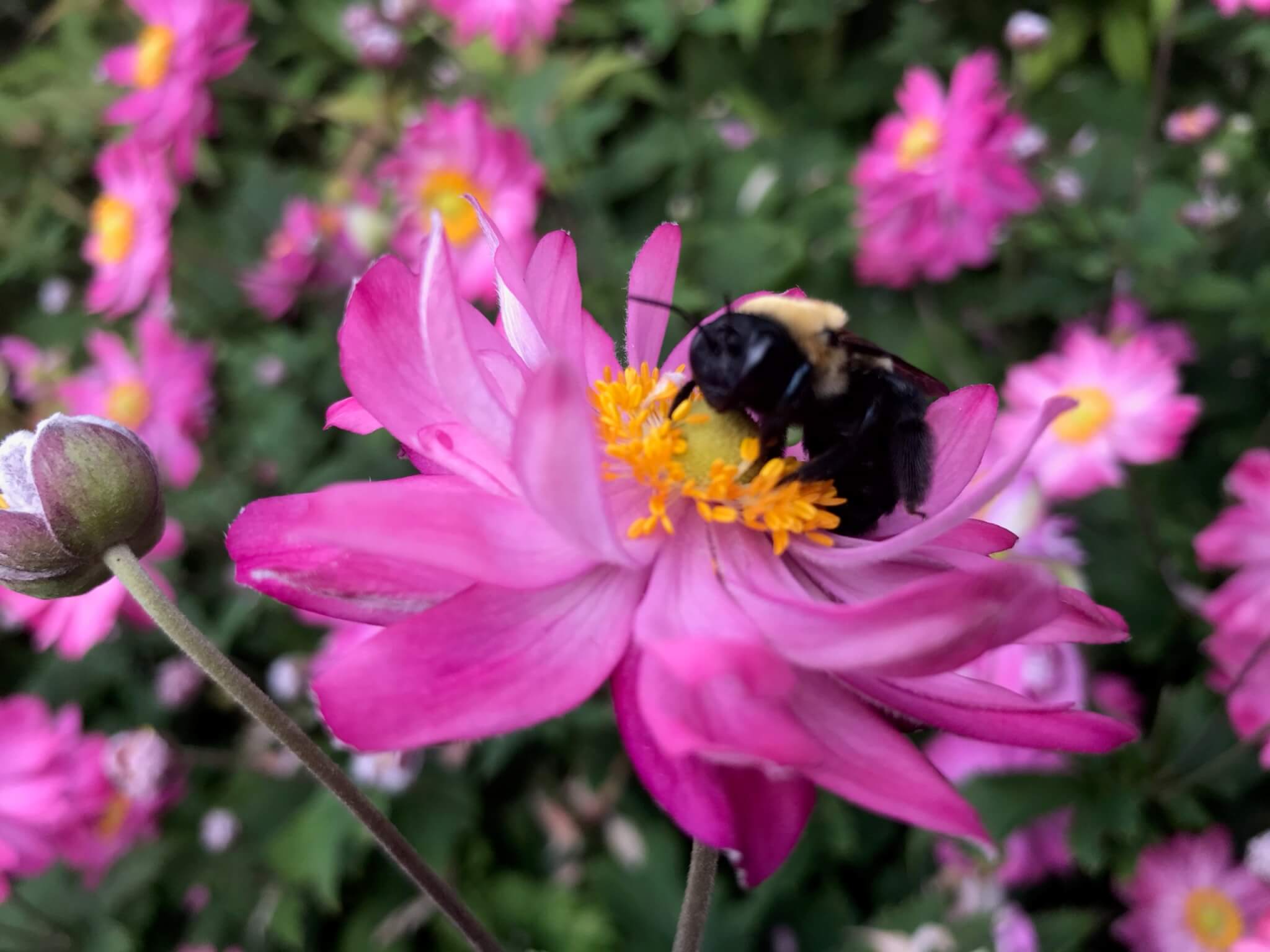 God said, "Look, I have given you all the plants that have grain for seeds and all the trees whose fruits have seeds in them. They will be food for you. I have given all the green plants as food for every wild animal, every bird of the air, and every small crawling animal." And it happened. God looked at everything he had made, and it was very good. Evening passed, and morning came. This was the sixth day.  Genesis 1: 29-31
HIKE: Oct 1 @ Coast to Crest Trail from the Ocean to Julian
We're tackling the Coast To Crest Hike (Ocean to Volcan Mountain in Julian), hope you can come along.
Coast to Crest Trail Full Map
June 4, 2022  DONE!  Hike covered the Santa Fe Valley and Del Dios Gorge area which took us to a high point to the South West past the golf course and to the Lake Hodges Dam to North East for 9.2 miles  
Sept 10, 2022:  The walking group will be leading this first segment (Ocean to San Dieguito Lagoon Staging) of the Coast to Crest for 5.6 miles
Oct 1, 2022: Hike covers Lake Hodges Dam past Del Dios Community Park to the Boat Dock and back for 8.6 miles
Nov 5, 2022: Hike goes along Lake Hodges from the Boat Dock to Sikes Adobe for 7.7 miles
Jan 7, 2023:  Hike from Sikes Adobe along Lake Hodges on to San Pasqual Valley Staging Area. A one way hike for 10.25 miles
Feb 4, 2023:  Hike Pamo Valley and Upper Santa Ysabel to Lake Sunderland for a one way hike for 11.5 miles
Mar 4, 2023:  Santa Ysabel Open Space Preserve East to Volcan Mountain Wilderness Preserve. A one way hike for 7.4 miles
OCTOBER 1 HIKE – details pending
OUR HIKE: Saturday, October 1, meet at 7:45am and we'll begin hiking at 8:00am sharp.  Hike is 8.6 miles and will take about (TBD) hours with breaks.
We will hike from DEL DIOS COMMUNITY PARK along the late to LAKE HODGES DAM and back to the parking lot for a total of 6.2 miles.  Those who want to continue on will hike to the BOAT DOCK and back for a total of 2.4 miles.
MEET US AT:   Del Dios Community Park
Directions:  coming soon
Parking Directions for the Coast to Crest Trail
Trail Access:
San Diego River Park:  Trail Maps   Rules
BRING: Lots of water, snacks, sturdy shoes/hiking boots, hiking poles are helpful, hat, sunscreen and a completed 2022 Medical Form  (at bottom of this web page) We will have blank forms on hand if you don't have a printer.
DOGS:  Leashed dogs are welcomed.
Details
RESTROOMS:  no
RAIN: We will still hike only if rain is light
LED BY:  Orville Stanton
HIKE: Nov 5 @ Coast to Crest - Part 3
Saturday, November 5,  time tbd
OUR PLANNED HIKE
ADDRESS:
DIRECTIONS: From Carlsbad,
TRAIL DESCRIPTION: 
RAIN: 
RESTROOMS: 
BRING: Water, snacks, sunscreen, sunglasses, light/layer clothing, sturdy shoes, camera.
NO RSVP is needed… just mark your calendar, invite friends and family and meet us there!
LEADER:  Orville Stanton
WALK: Nov 12 @ Los Penasquitos Canyon Trail Preserve
Still working on the details:
Our Walk:  8am  (check this – it opens at 9am)  Enjoy the beauty of the Preserve: Many different geologic formations and soil types make up the steep slopes, riparian stream corridors, flat mesa tops and grassy hillsides of the Preserve. The varying terrains and soil types, in conjunction with continually flowing water, form more than 14 habitat types and support a diverse collection of flora and fauna.The scenery of the canyon includes:
a waterfall cascading through volcanic rock
a streamside forest of giant California live oaks
groves of majestic sycamore trees
a year-round stream populated by Pacific tree frogs, crayfish and largemouth bass;
a freshwater marsh hosting a variety of aquatic birds including great blue herons, egrets, mallard ducks and more;
mule deer, bobcat, coyote and raccoon are just a few of the mammals that can be observed throughout the Preserve.
Address
:  12020 Black Mountain Road, San Diego, CA 92129 
MAP
Directions: From Carlsbad take I-5 South,
Take exit 
33
 for 
Carmel Valley Rd
 toward 
State Route 56 E
Use the left 2 lanes to turn 
left
 onto 
Carmel Valley Rd
Use the 2nd from the left lane to take the 
State Hwy 56 E
ramp,
Take Exit 7 for Black Mountain Rd. and turn right.
Bring: Bring water, sun protection, and wear good footwear.
Restrooms:
Dogs: yes with max 8′ leash
Children / Strollers:
Wheelchair Accessible?:
Rain: Trails are closed if it's raining or has rained within 48 hours
Cautions: Open space areas are home to rattlesnakes, poison oaks, mountain lions, rugged terrain, and other hazards. Please be aware and have a safe visit to the Preserve.
Led by:  Peter Booth and Larraine Mariano
CORE Ministry: Switchbacks 
Switchbacks is a co-ed hiking group under the CORE ministry not Outdoor Adventure.
Their hikes are usually San Diego County hikes with a few forays into the San Bernardino and San Gabriel Mountains on occasion. Notifications are will be sent out one to two weeks ahead of time.
They also have a women's backpacking retreat coming up in August 2022, in the backcountry of Tahoe – registration now open on the CORE webpage
If you are interested and not already on the Switchbacks email list, email us at ncccswitchbacks@gmail.com  |  northcoastcalvary.org/core
Outdoor Adventure Leaders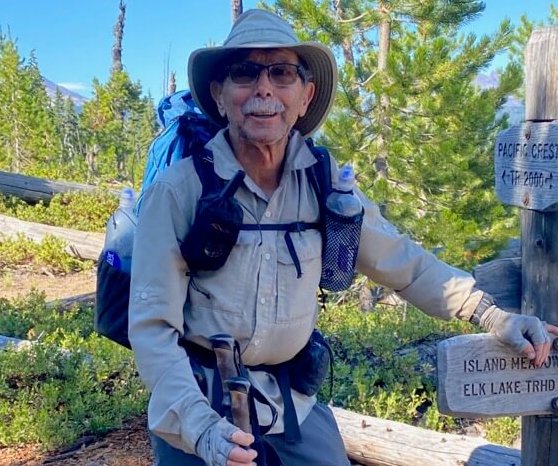 Orville Stanton
OA Pastor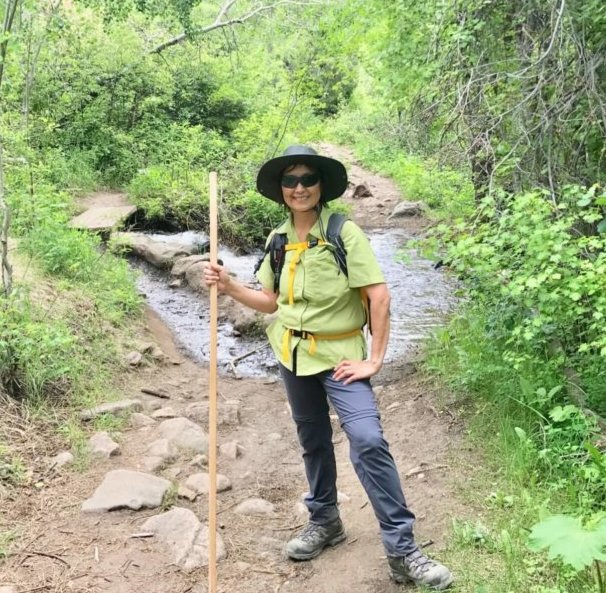 Larraine Mariano
OA Walking, Camping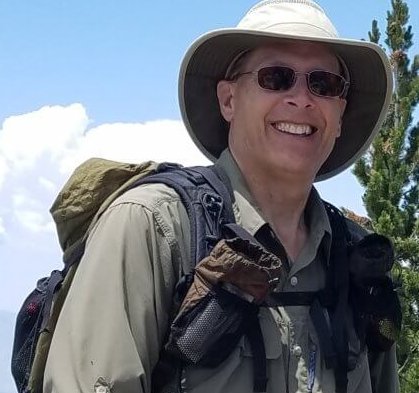 Craig Dunn
OA Backpacking, Camping, Hiking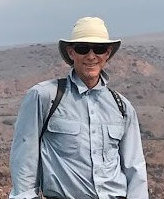 Mike Berrier
OA Backpacking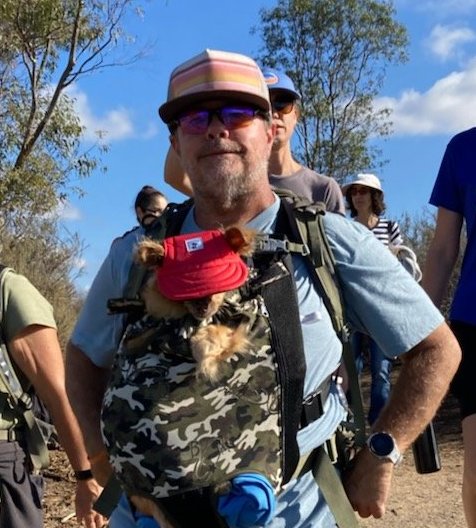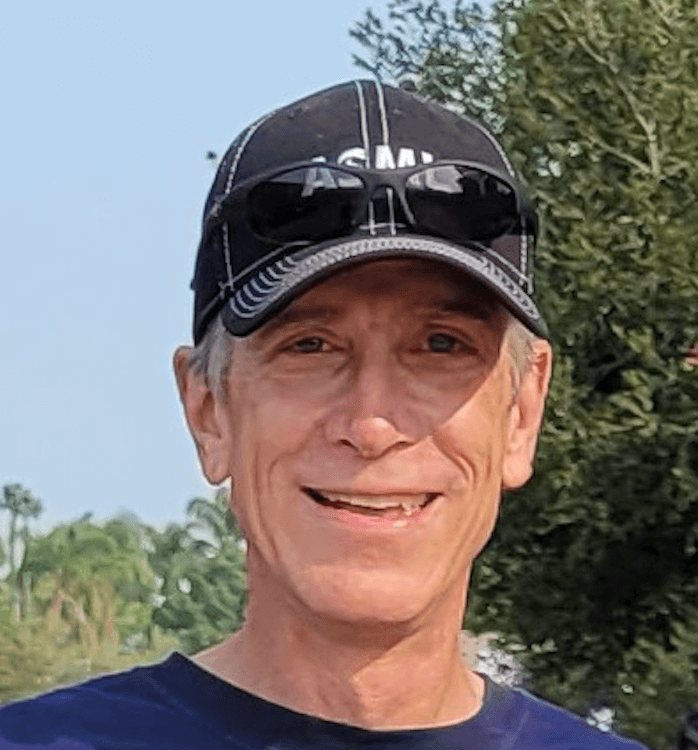 Robert Bergstedt
OA Walking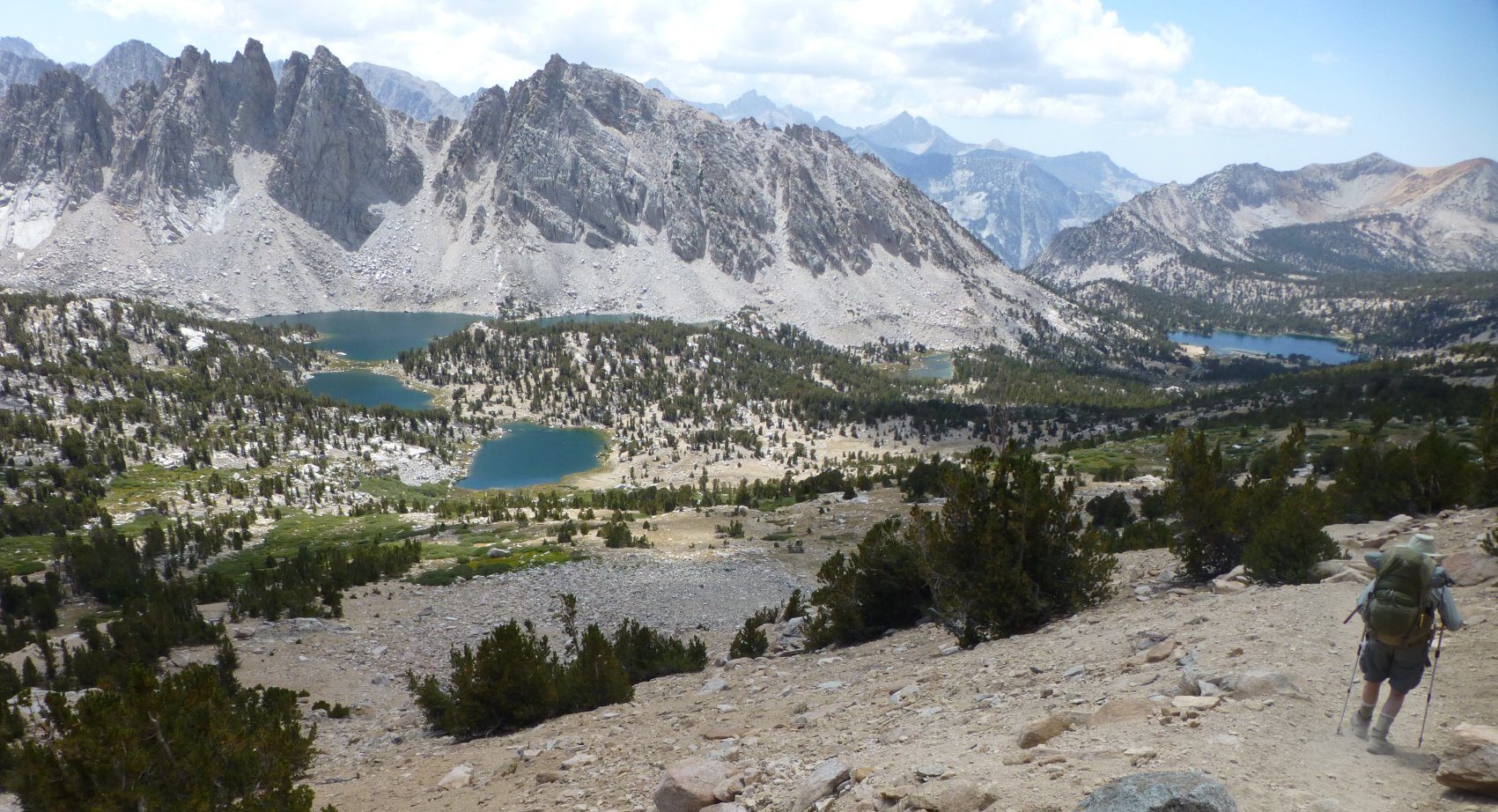 Backpacking Essentials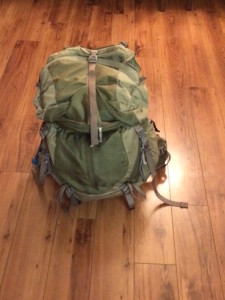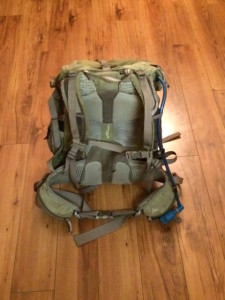 Backpack with all the gear plus 2 liters of water. It weighs out at 15 lbs. I used my regular backpacking pack as my daypack, gained a few lbs, because I don't have a 30 liter pack anymore only the 54 liter one.
Gear and Essentials Info from REI
More Tips
How to Minimize Your Footprint
Taking Your Kids Camping and Hiking
MORE:
Use moving blankets (purchase at Harbor Freight $5) use as table cloth, area rug for tent and pad under air mattress.

Durable/comfortable cot – the brand is Kingdom Cot from REI or Amazon.
Cooking – use oil spray instead of liquid cooking oil
If there are no showers at a campsite. Use Body Wipes instead (it is more refreshing than shower) and dry shampoo spray available in Walmart at the elder section.  (For Big Bear camping – Serrano Campsite across the lake has showers – bring quarters.)
Towels – use quick dry towels, which are available in many stores.
Keeping your cooler cold: This will help to reduce the number of times you need to replace ice in your cooler,  Here's a tip to keep the ice and food cold for 4-5 days.

Cool the cooler 24 hours prior to use.
Insulate the cooler – pictures below: