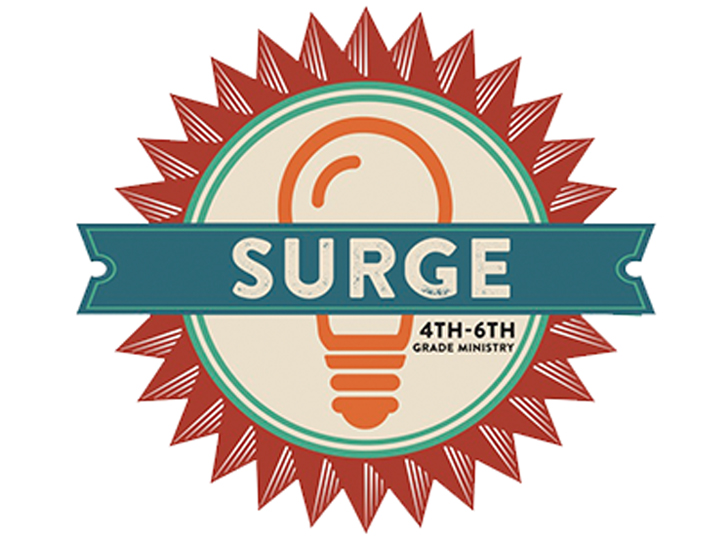 In Surge, we strive to create an environment that takes God seriously, all while having some serious fun! We believe that God is already at work in children's lives, so we've provided a place where they can experience all He's doing. Our desire as a ministry is to take the foundational "Sunday School" stories and supply a framework of kingdom principles that they can latch onto and live by. With your help, we wanna see transformed kids transforming our world.

SURGE VALUES…
Love God
Love Others
Honor your Leaders
Love the Church
SURGE TIMES…

Saturday 5:00 pm
Sunday 8:45 am
Sunday 10:45 am
3 Year Curriculum Snapshot for Surge
Overview
The core of our 3 year study will identify who God is through 6 main attributes. We will put on a different lens every 4 weeks diving more deeply into each attribute of our study through biblical stories, games, and discussion of real life application to take what we learn about God and apply it in every day life.
2019-2020
God is all Powerful
God is Personal
2020-2021
God is Sovereign
God is all Present
LENSES
These perspectives teach us about God's attributes and who we are in him. 
God's Nature & Character
God's Intention for Individuals, Peoples, & Creation
God's Redemption: Sin and The Cross
God's Family: His Children & His Church
God's World: His Call & His Commission Doing the Work of Jesus
A Response to God
What do our children do while in a 4th-6th Grade service?
Pre Service – Our students are welcomed by our leaders and spend the time leading up the service enjoying everything our room has to offer. We have a climbing wall, toys that are easy to pick up and play, drawing areas on the wall as well as on the tables, snack station providing either goldfish or cinnamon toast crunch, video game stations featuring an Xbox, Wii U, and Switch. This time is meant to create a safe place for kids to feel welcomed into our room and engage with their peers and leaders.
Beginning of Service – The first 15 minutes of the service we spend in a game! Some times these games are the ice breaker types, which help students meet others. These games can be high energy, but we strive to create a game environment that invites everyone to play and participate!
Rule Video – After our game we watch a rule video, which highlights the do's and don'ts of the room as well as our values of respecting one another in the room.
Small Group Connect – This is our space for kids to really talk to and connect with their leader and other kids their same gender and age. This time is about 10 minutes long, our leaders invite the students to dialogue about their week, what they are excited about, or just to enter into conversation with one another.
Transition Video – Every week we find a fun entertaining video for the kids to watch while they grab chairs and get situated for the next elements of our service.
Worship – Every weekend our worship leader leads us in five songs. Three of those songs are fun, hand motion filled, loud songs meant to worship God with our whole bodies! The following two songs are slower, standard songs. During these songs we take a moment to encourage kids to take advantage of this moment that God has given them to connect with him. There are a couple things we encourage our kids to during that time: either use the songs as a way to sing to him and worship him, grab a card and pen and jot down a letter to him and add it to our prayer wall, ask one of our leaders for prayer or utilize one of our prayer guides.
Message – Our message Length is no longer than twenty minutes. However our teaching techniques vary from week to week. We cycle through four different styles. An Experiential teaching, a narrative, logical and practical. These techniques are to help students with different learning styles engage in the material we are covering. Check out our Three year curriculum for a better idea of what we are teaching!
Small Group Questions – This is our final element of our service, students here rejoin their small groups. The leader facilities a discussion around the teaching. This is meant to be a conversation the student have to help them put in their own words what they learned and think through how to apply it to their lives.
Post Service Hang – We try to release our students right when the main services finish. Sometimes we are still in small group. However, if we finish our small group question time early, students are invited to engage in the same preservice activities. Once main service finishes, students are dismissed if they have a place to meet their parents, otherwise, they are welcome to hang out until they are picked up. We do love to have parents and family in our room hanging out together and we believe this is a great opportunity to get to know one another and build community.
What do you teach in the surge program?
We have mapped out the three years of teaching that your child will receive while they are in our program. We will cover six attributes about who God is: God is all Powerful, Personal, Sovereign, All Present, Love and Truth. Each attribute will studied through these six lenses: God's Nature & Character, God's Intention for Individuals, Peoples, & Creation, God's Redemption: Sin and The Cross, God's Family: His Children & His Church, God's World: His Call & His Commission Doing the Work of Jesus, and Our Response to God. We will spend four weeks on each lense, utilizing an experiential teaching method, a Biblical narrative, a logical approach and a practical application. In the future we look forward to having a teaching calendar available for parents to see where we are at in the curriculum. Every Weekend we will be posting small group questions to our instagram story for you to use as your own conversation starters.
What is the best way to communicate with Surge?
Direct questions can be sent to our admin Jeannie at her email here. We have also added facebook messaging to our website, this will allow us to communicate with you through facebook messenger, we will try to check it daily.
For communications from us, we focus on three areas of communications. One is through printer material available in our room that we hand directly to your child. Secondly, we send out emails highlighting events and important info. Lastly, we try to utilize social media as much as we can, this is where we will communicate more consistent updates and relevant info. Follow us on instagram @Surge456 or facebook.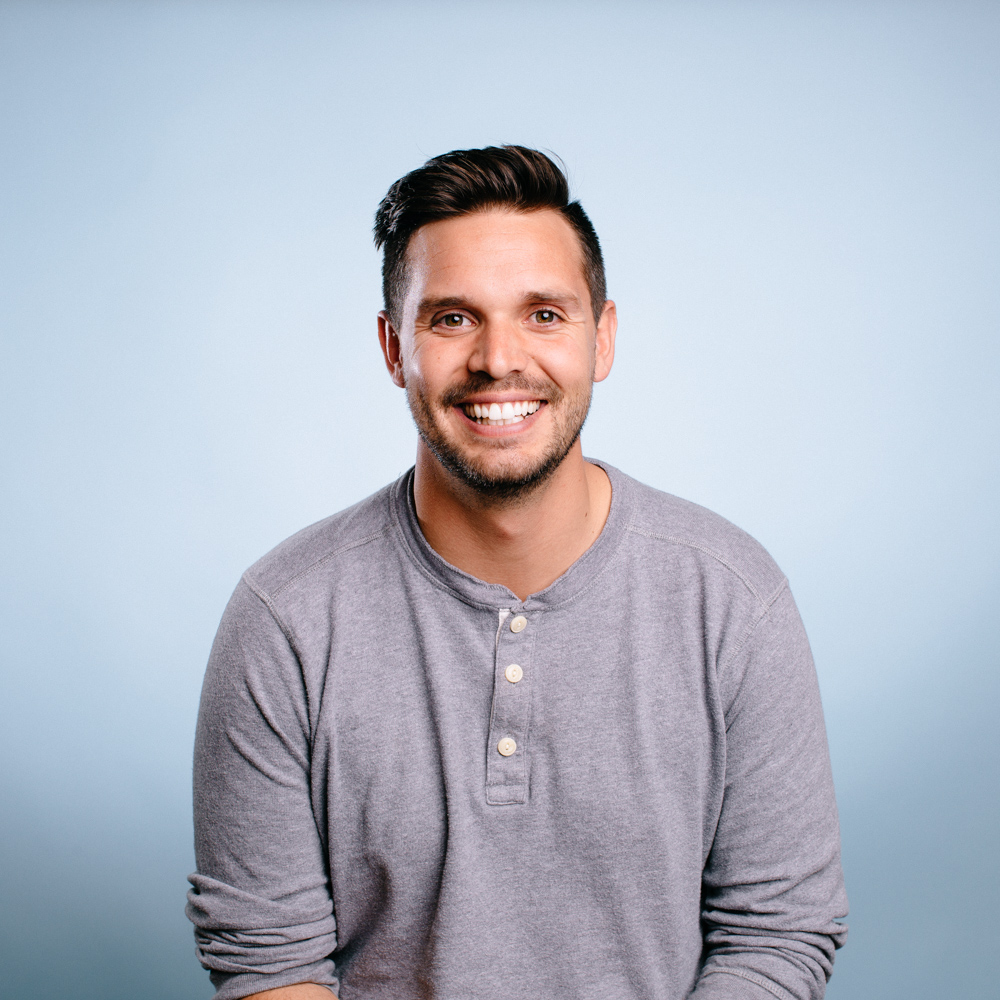 James Walton
Director 4th-6th Grade
James Walton is the Pastor over the 4th-6th Grade department. He oversees ministry strategy, weekend teaching, and event planning.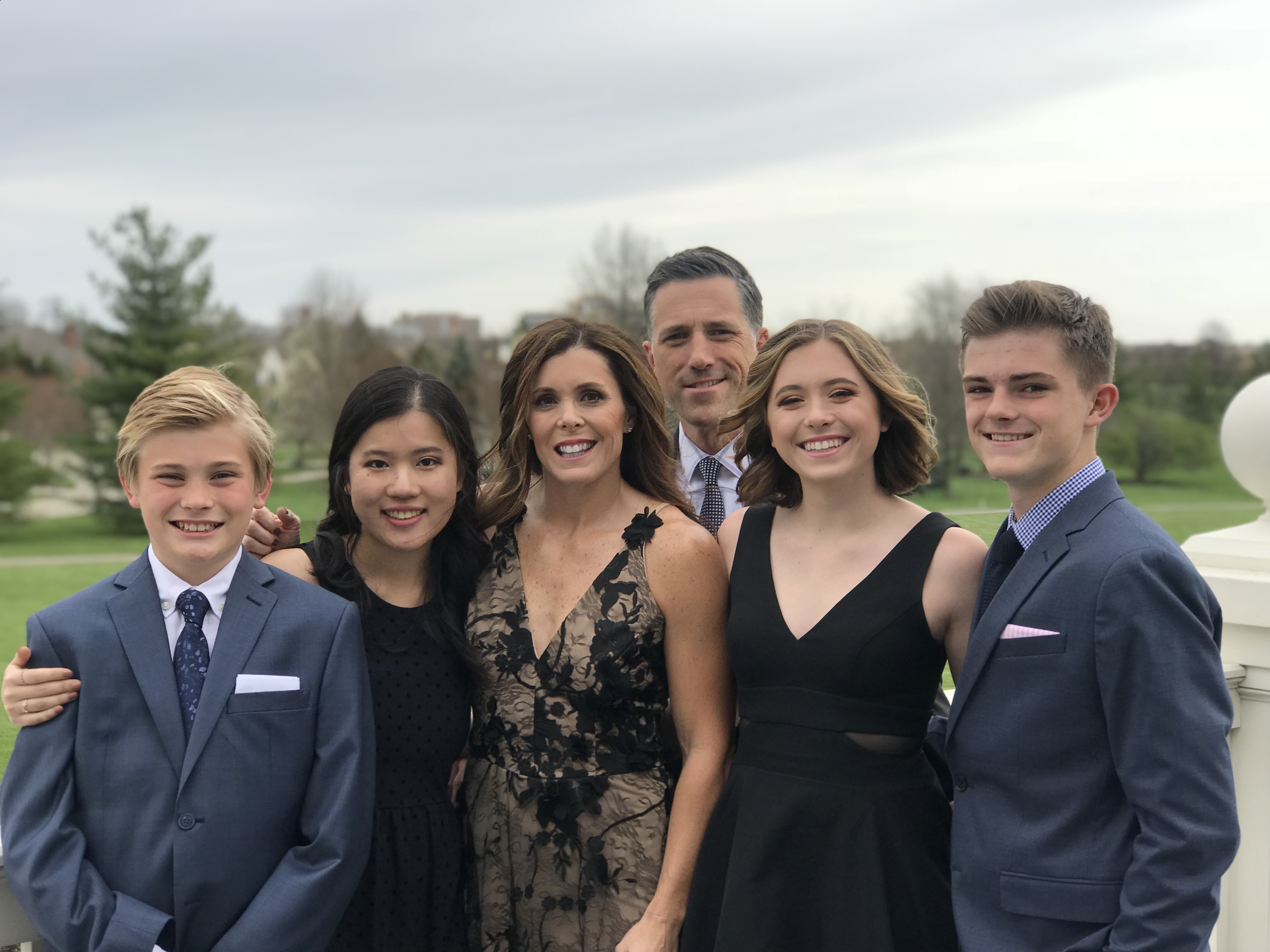 Jeannie McLellan
4th-6th Grade Administrator
Jeannie serves as the 4th-6th grade admin. She can help answer questions about events or registrations and serves as general contact for questions regarding the ministry.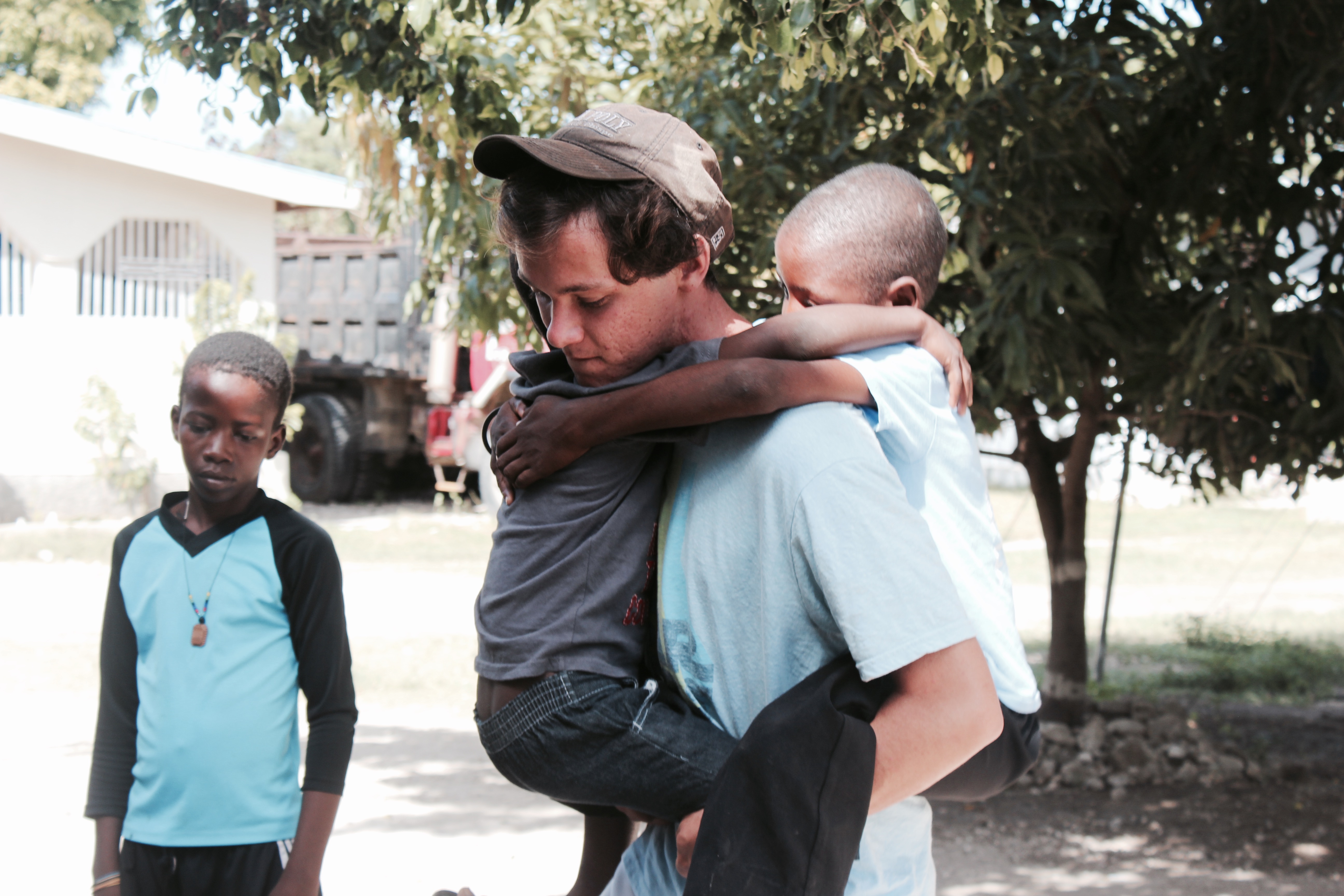 Jordan Hankin
4th-6th Grade Worship Leader
Jordan leads worship in the 4th-6th services and programs! 
Could be you!
4th-6th Grade Coordinator
Our 4th-6th Coordinator manages our volunteers, and helps empower leaders and families to build community!
Surge Winter Camp Feb 28
We are so excited for Surge Winter Camp! We are heading all the way up to Big Bear Lake this year! In hopes of creating the fullest winter camp experience for our 4th-6th graders, we have selected a camp all the way up the mountain! This will help us in the likelihood of having a snow filled winter camp! But it also puts us within reach of a tubing run that makes their own snow even if weather doesn't permit! We will be at Big Bear Lake Conference Center, which is located right next to big bear lake in a rustic cabin camp vibe! We look forward to an epic weekend of growing community and friendship around epic adventure and fun. Camp activities will include a 30 foot Rockwall, a leap of faith, and a Zip Line! We also walk over to Snow play where they have inner tubing runs for us to spend 4 hours tubing our minds out! Camp dates will be February 28th to March 1st. Camp will cost $249 per child and all meals and activities are included! Click here to Register.
The Harbor Starting Jan 22nd
All programs are 6:30-8:00, Dinner is available with registration.
4th and 5th Grade – GameLife a interactive learning environment focused around games. Come learn and study the bible while you play!
6th Grade – The Wave our leadership development program for sixth graders! – No sign up is necessary!
PG-13 A class for 6th graders and their parents. As kids get older, they still need their parents; they just need them in a different way. Mark Friestad, our junior high pastor, leads this class for parents and kids that seeks to build a strong relational foundation prior to adolescence. Parents meet together for the first 45 minutes; kids join for the second half of the class time. Topics include identity, adolescent brain development, family patterns of coping with anxiety, communication, and much more! (Recommended for 6th graders; child and parent do not need to the same gender.) $20/family.
SUPER SMASH TOURNAMENT MARCH 28
Keep honing in on your smash skills with our first of the year smash tournament! 4th-6th Graders only will compete to be the best! Fun side tournaments will be played on the side with prizes and pizza to be had during the night! Starts at 5:30 goes to 9:00!
THE Conversation Workshop
A one-day seminar equipping parents on talk with kids about God's design for the body, relationships and sex. It's never too early to start this conversation and never too late to rediscover it. 9 am-4 pm. $35, includes lunch. Led by Linda Stewart, MFT, and Linda Noble. For more information, visit theconversationworkshop.com.