Our campus is located in Carlsbad near the flower fields. As stewards of grace we aim to provide a space for the community to gather for worship, prayer, work, play, connecting and more!  We invite you to come by, say "hi" and introduce yourself!
The Story Caffe is our on-campus coffee shop which serves as a town square for friends and ministries to meet and gather. It offers a full coffee & tea drink menu, some food options, indoor & outdoor seating, free wi-fi, and a welcoming staff. So whether you are on the run and need caffeine, meeting a friend, getting some work done, or just escaping all of that for a minute and need a place to sit and sip, consider yourself warmly welcomed and invited.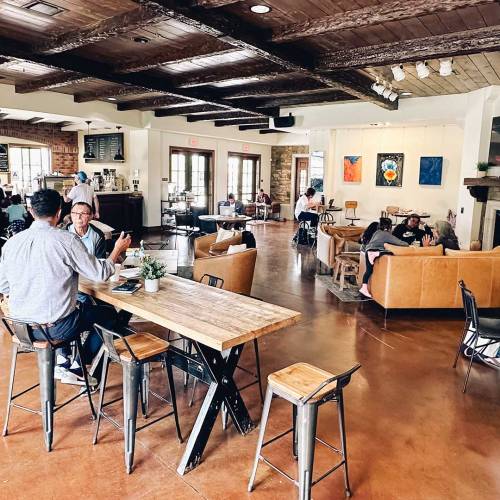 Monday – Thursday at 8 am – 4 pm  
Friday at 8 am – 12 pm
Closed Saturday
Sunday 8 am – 1 pm |  5 pm – 7:30 pm
Days and Hours are subject to change due to campus events and staffing availability.
760-929-0029 ext. 184|
coffee@northcoastcalvary.org
Next to the Chapel:
1350 Poinsettia Lane
Carlsbad CA 92011